America's state fairs are known for serving guests plenty of outrageous foods — from deep-fried Oreos to bacon-wrapped churros.
While these over-the-top items may be novelties to thousands of fairgoers, there's one man out there who's seen — and tasted — pretty much everything.
Andrew Zimmern, host of Travel Channel's long running "Bizarre Foods," joined Al Roker and Sen. Al Franken, D-Minn., at Minnesota's State Fair in Minneapolis to sample some of the festival's most popular cuisine.
Together, they tried roasted sweet corn (Franken's favorite), a Gizmo sandwich with tender beef and pork, cranberry wild rice meatballs and plenty of specialty desserts.
"That's like sugar!" Al exclaimed as he bit into an ear of local corn.
Zimmern may be used to eating wacky foods like fermented shark meat and fried tarantulas, but he was pretty excited by an unusual twist on a comfort food snack.
"They get more and more gimmicky each year, but I think the Minnesota totchos — get it tots — with a little Elvis vibe, banana, caramel and bacon from the Snack House have a chance to be the big one," the Travel Channel host said, adding that he thinks the unusual snack could take home the coveted best new food item.
Franken wasn't convinced. "I wouldn't eat that," he quipped.
But at a state fair boasting nearly 500 food items, we're sure Franken found more to munch on.
Want to enjoy more of the sweet and savory eats in Minneapolis? Here are just a few the amazing food finds featured this year:
Gizmo Sandwich: This hearty sandwich from Carl's Gizmo Sandwich features loose beef and pork in a hoagie bun, topped with red sauce, and mozzarella cheese.
Mini Donuts: Served fresh and hot, these bite-sized treats are from vendor Tom Thumb Donuts.
Creole Chaurice Bowl: Minnesota wild rice is topped with a specialty, local sausage from vendor Sausage by Cynthia.
Cinnies N' Cream: These miniature cinnamon rolls from Cinnie Smiths are served with soft serve ice cream.
Sweet Martha's Chocolate Chip Cookies: A classic Minnesota State Fair treat from vendor Sweet Martha's Cookie Jar. It's hard to have just one of this mini chocolate chip cookies.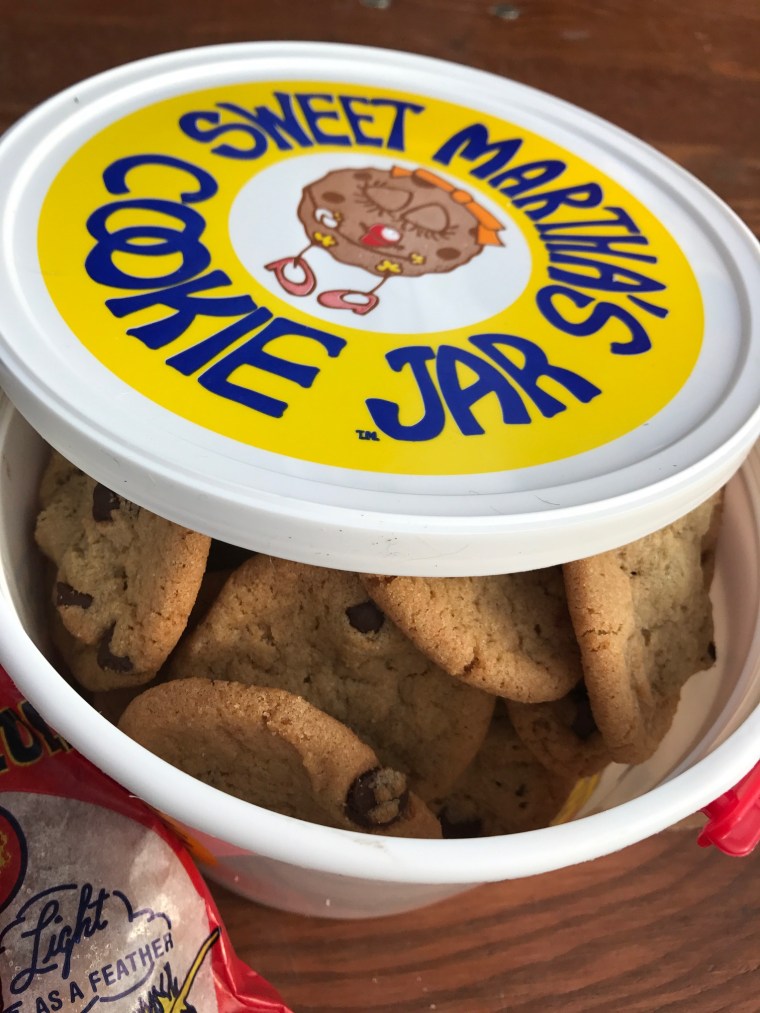 Foot-Long Hot Dog: Zimmern claimed he could put away at least one of these giant hot dogs a day. They can be found at the Foot-Long Hot Dogs vendor on Carnes Avenue and Nelson Street.
Sonoran Sausage: The One.Bad.Dog. is a Tex-Mex sausage stuffed with pepper jack cheese, wrapped in bacon, baked and served on a cornmeal-dusted bun with fresh corn salsa and a drizzle of avocado ranch sauce. This dish from vendor Sausage Sister & Me really brings on the spice.
Turkey Leg: What's a state fair with a giant turkey leg? These come from vendor Texas Steak Out.
Cranberry Wild Rice Meatballs: These Swedish-style meatballs with cranberries and wild rice are covered in a delightful Lingonberry sauce. They're from vendor Hamline Church Dining Hall, the oldest vendor on the fairgrounds celebrating 120 years this year!
Memphis Totchos: A real taste of the King! Sliced bananas and sauteed bacon are served over tater tots, all topped with a sweet peanut sauce from Snack House.
To wash it all down...
Kiwanis Malts: These creamy shakes from vendor Kiwanis Malt Shop come in chocolate, strawberry and vanilla flavors.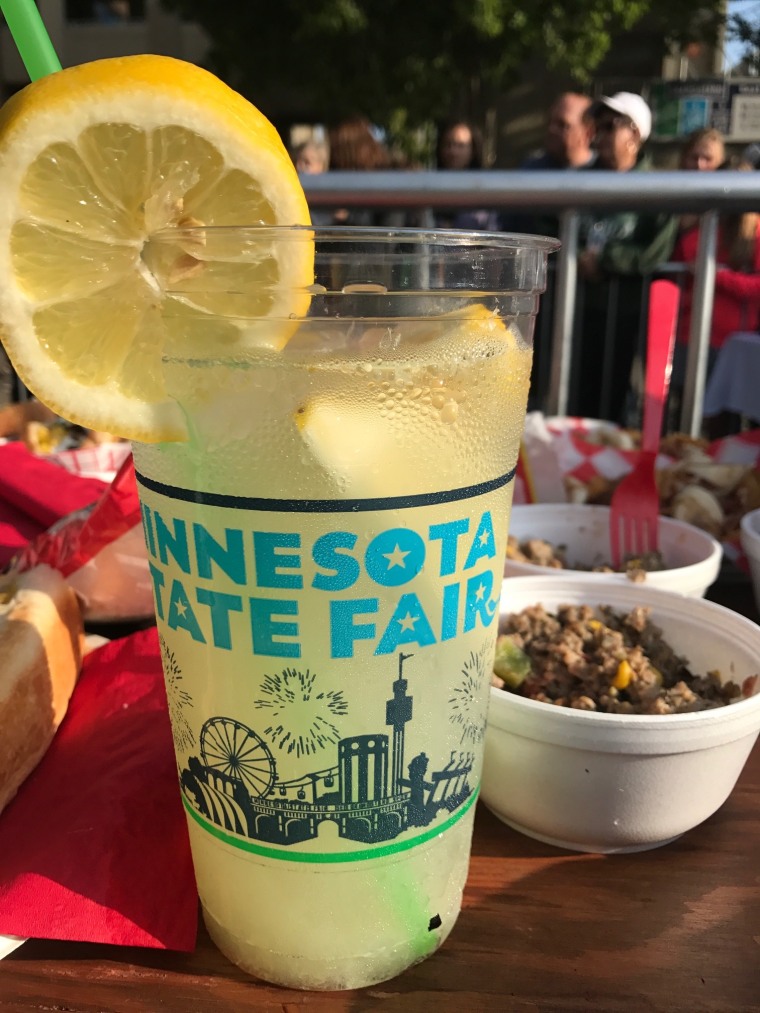 Cheese On-A-Stick and Lemonade: A rich and salty snack like fried cheese on a stick needs something cool and refreshing to wash it down. Try a lemonade from vendor Cheese On-A-Stick.
The Minnesota State Fair, which usually draws almost 2 million visitors annually, runs now through Labor Day.