Grilling season has arrived and here at TODAY Food, we think it's time to turn up the heat and try something new this year. We're talking avocado, on the grill. "Waaaaaah?" you're saying. Hear us out. If you already like the creamy fruit on just about everything, then you're going to love it once it's got the lovely hint of smoky flavor that comes with grilling.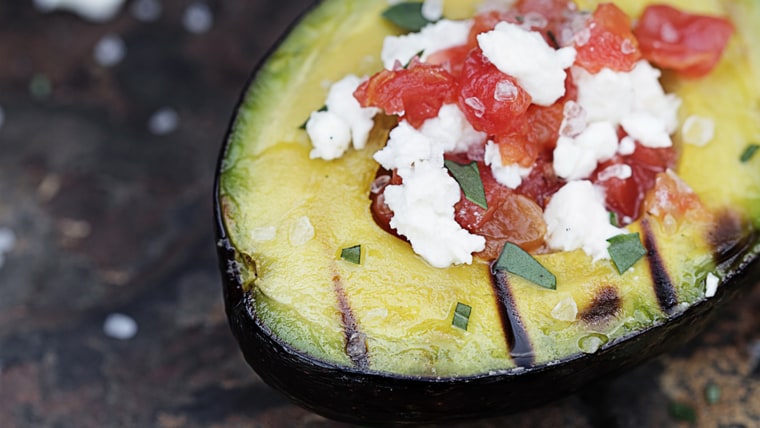 The easiest way to start out: Quarter or halve an avocado, brush with a little bit of olive oil and place it flesh side down on the grill for about 2 to 3 minutes and you'll transform the fruit into an even creamier version of its delicious self with just a touch of smoke. Here are 5 reasons why grilling your avocado is the greatest.
1. Update your avocado toast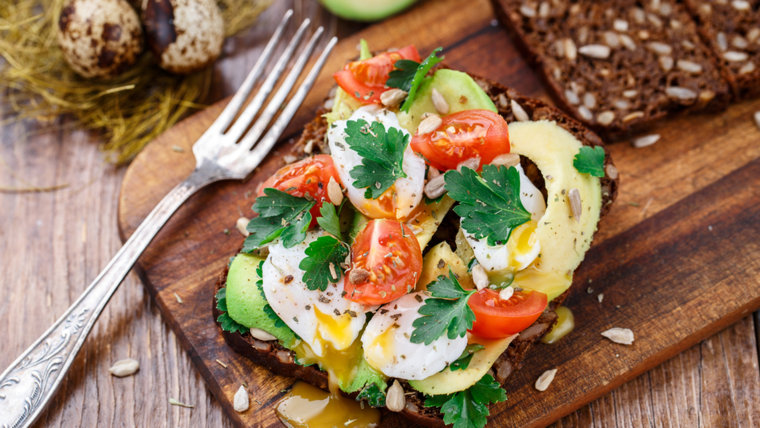 Revive your love for the ubiquitous dish with sliced or mashed grilled avocado. Top it with your usual favorite ingredients or try a new combination like quick red wine pickled onions, halved cherry tomatoes, fresh dill, red pepper flakes and a perfectly runny egg. Toast, schmoast, you say? Make a full sandwich and layer smoky slices of avocado on your next hoagie or BLT.
2. Use it as a bowl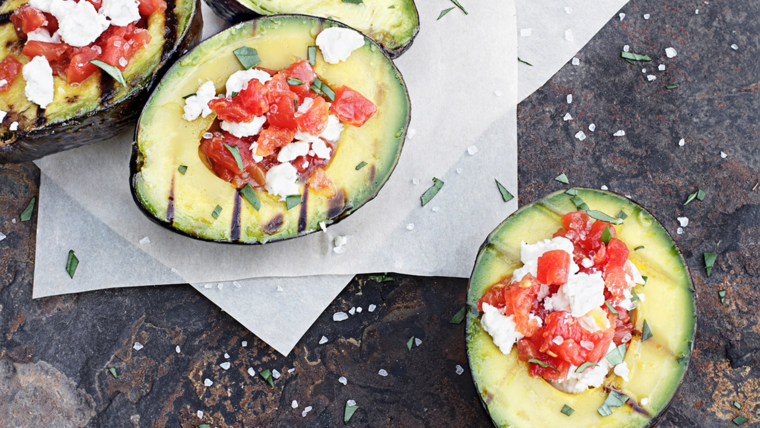 Stuff a half with diced tomatoes, crumbled feta and parsley for a Mediterranean take. Serve it as a party appetizer filled with pico de gallo and with tortilla chips on the side for scooping. Or top it with grilled shrimp, lobster salad or crab meat for a light and elegant main course.
3. Make grilled guacamole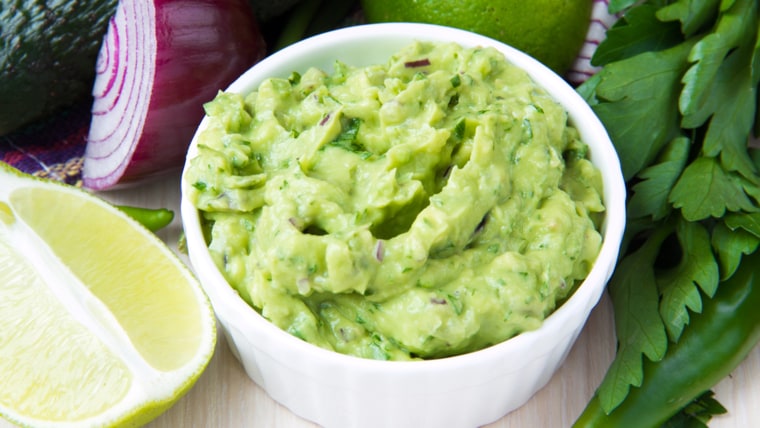 For added flavor, brush halves with a mixture of olive oil and lime juice before setting on the grill. If you're hesitant about this one, mix up a guac that's half raw avocado and half grilled avocado for added texture and flavor. Or go all out using only the charred version — it's a great complement to freshly chopped onions, jalapenos, tomatoes and cilantro with more lime juice.
4. Throw it into your salad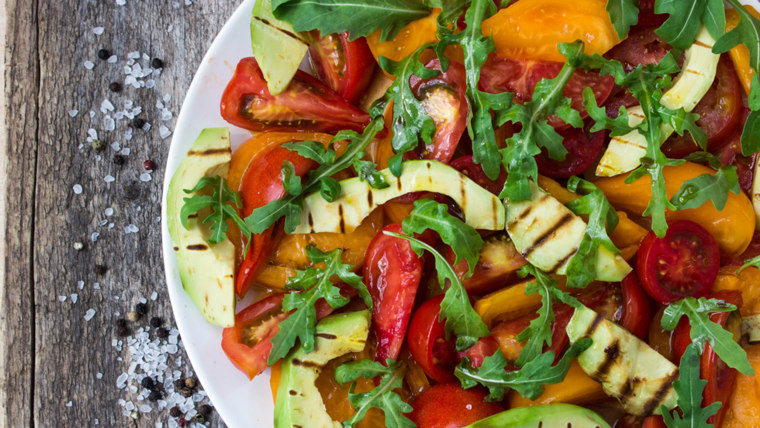 Not convinced yet? This is your gateway. Adding raw avocado to a salad is undeniably an instant upgrade. Now swap in grilled avocado and you've suddenly got all of that creamy texture you love, PLUS a hint of smoke that intertwines with your fresh ingredients. To start, keep it simple with a salad of grilled avocado, the juiciest tomatoes you can find and peppery arugula. Then work your way up to experimenting with other combinations you dream up. You can also mix delicate slices or cubes of grilled avocado with other grilled vegetables for a warm side.
5. Serve it as a side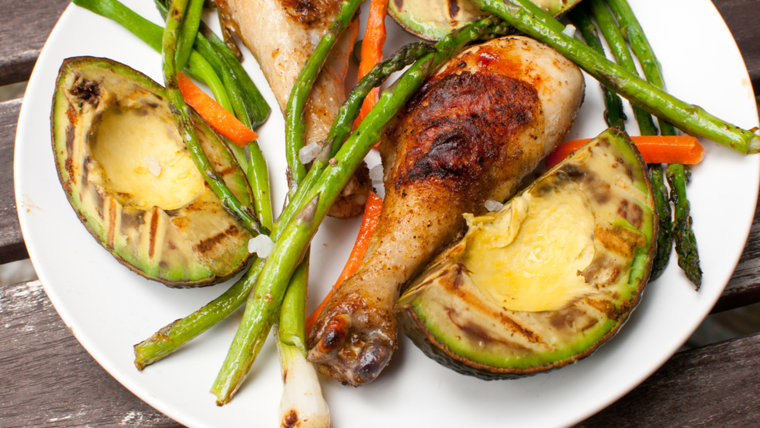 Grilled avocado is a delicious accompaniment to grilled poultry, meat and seafood. For entertaining, serve it in quarters for ease and encourage guests to use the flesh like a creamy compound finishing butter on top of their grilled chicken, steak or fish.
RELATED
This post was originally published on May 6, 2016.