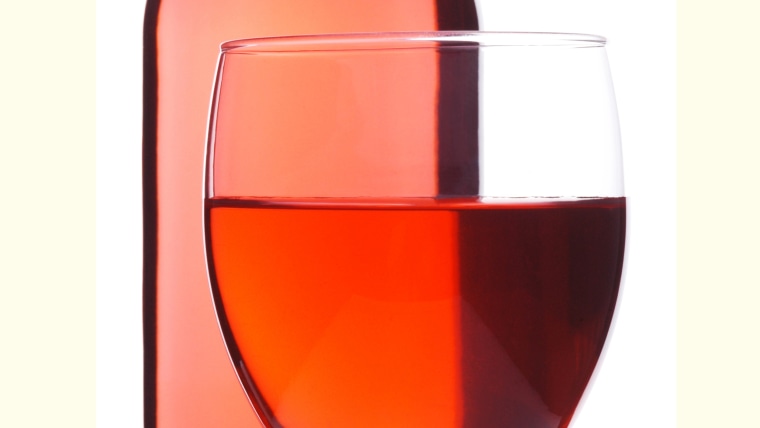 You might think you know white zinfandel: pink, sweet, and often served—yes—on the rocks. Fans buy a whopping 10 million cases annually, but the wine has always had an image problem. Serious wine types rarely cop to drinking the stuff—too syrupy, too mass-market—but now, thanks to a crew of zin-loving winemakers, white zinfandel is getting a makeover.
A little background: Sutter Home created white zinfandel by accident in 1975, when stalled fermentation during the making of red zinfandel resulted in some sweeter-than-usual pink juice. The winemakers decided to bottle and release it anyway. They called it white zinfandel to distinguish it from the red wines normally produced by the zinfandel grape, though the name is misleading since white zin is actually a rosé. It was an instant best-seller.
Since most versions of white zinfandel are on the sweeter side, it's easy to forget that there's nothing inherently saccharine about the zinfandel grape. "There are some white zinfandels that taste like Jell-O," says Shelley Lindgren, wine director of San Francisco's vino-centric A16 and SPQR restaurants. "But a handful of winemakers are releasing examples that are lean and crisp, perfect for pairing with shellfish, pasta or spicy foods. It's the ultimate quaffable wine. I could drink it by the gallon."
The new, dry white zinfandels that Lindgren refers to rival the world's best rosés, showing us a different—and delicious—side of a wine we thought we knew.
Here are four of our favorite bottles:
2013 Turley White Zinfandel ($18)
Christina Turley is credited with leading the dry-style white zin renaissance. The former sommelier at New York City's Momofuku restaurants returned to California to work at her family's Central Coast winery and pushed her father to create an all-zinfandel rosé. The resulting wine—crisp, with the juiciness you might expect from a zin—is on the wine lists at some of the country's best restaurants.
2012 Mauritson White Zinfandel ($18)
The precise blend that makes up Mauritson's rosé varies from year to year, but 2012's larger-than-usual harvest led to this bottling, the winery's first-ever rosé made completely from zinfandel. Though dry, the flavor hints at ripe strawberries and roses.
2013 Broc Cellars Sonoma County White Zinfandel ($22)
Drinking winemaker Chris Brockway's sophomore vintage of white zinfandel is easy: Refreshing and well balanced, the wine is ideal for lazy summer afternoons. It's finding it that proves tricky—the winery produced only 135 cases. If you see a bottle, buy it.
2013 Bucklin Old Hill Ranch Rosé ($24)
Though zinfandel is only 31 percent of the blend that makes up Bucklin's rosé (the balance is grenache, mourvedre, syrah and carignane), that 30 percent imbues the wine with the grape's signature berry-like qualities, supported by bright acidity. The winery, one of the oldest in Sonoma County, is organic.