Trader Joe's obsessives will attest: It's not your average grocery store.
Its loyal customers wait in long checkout lines (and on super busiest days, some people wait in line to just get in to the store.) Not to mention that many of Trader Joe's products have incredibly devoted fan bases.
So what really goes in to making Trader Joe's such a beloved place? As it turns out, a whole lot.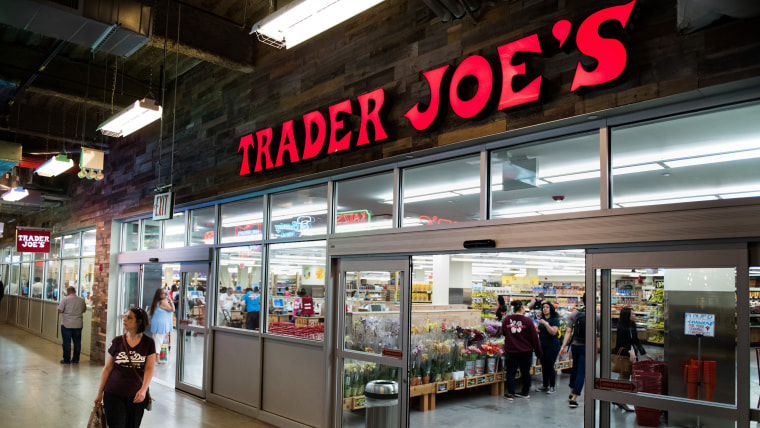 On Trader Joe's newly-launched five-part podcast, "Inside Trader Joe's," staffers and executives who work for the popular grocery chain uncovered answers to some of its most asked questions: What's the deal with the employees' tropical shirts? Why have bananas always been 19 cents? And — perhaps the biggest mystery of all — who is Trader Joe?!
Here's some of what we learned.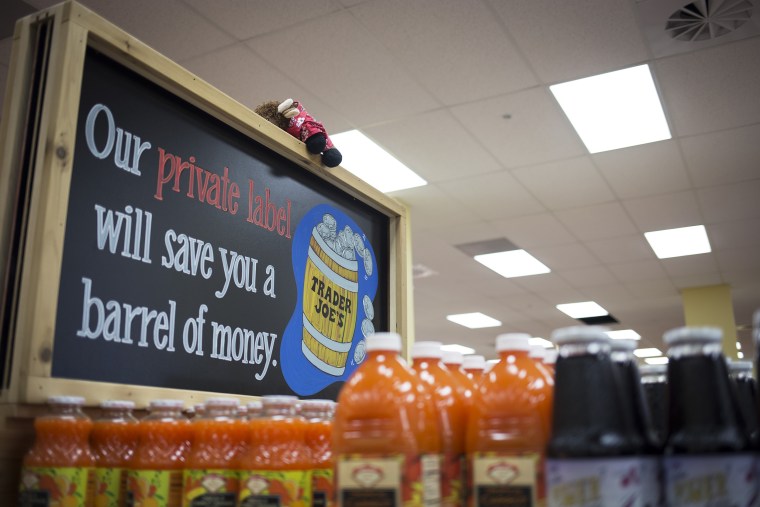 Private-label products keep Trader Joe's prices so low.
Trader Joe's is praised not only for its quality products, but also for its inexpensive prices — and there's a reason the grocery chain can keep it that way.
"More than 80 percent of the products we sell at Trader Joe's are private-label," Tara Miller, marketing director at Trader Joe's, said on the podcast. "Keeping things in our label as opposed to the brand name label or a supplier's label helps us keep our costs low."
Private-label products are items that are manufactured by a third-party company, but licensed to sell under the retailer's name. Ever notice how many Trader Joe's products are store-branded? There's your reason!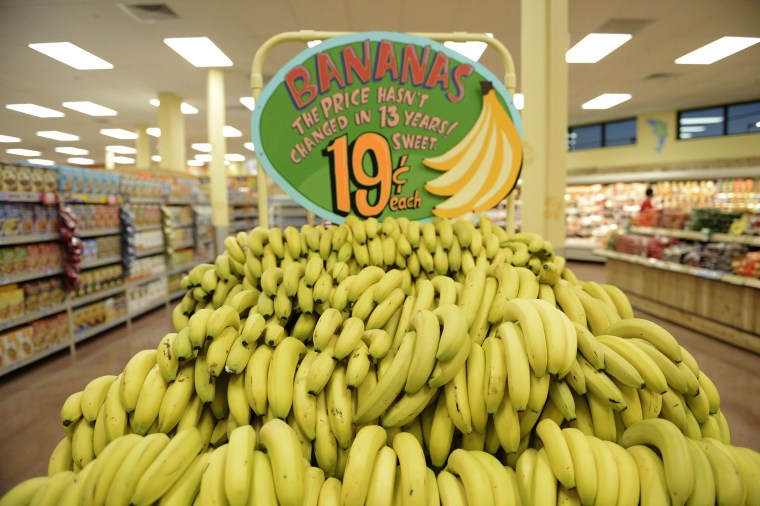 Bananas are sold individually thanks to wisdom from a former customer.
For years and years, Trader Joe's has sold its bananas at 19 cents each ... not in bunches like most food retailers. Trader Joe's CEO Dan Bane explained that they used to sell their bananas by the pound, like other grocery stores, but because Trader Joe's doesn't have scales in-store, they would pre-package them in plastic bags with four or five bananas in each pack.
Then one day, Bane visited a Trader Joe's that had a retirement home nearby. "A customer, nice little lady, [comes] up and she looks at all the packages, but didn't put one in her cart," he said. "So I asked her, I said, 'Ma'am, if you don't mind me asking, I saw you looking at the bananas, but you didn't put anything in your cart.' And she says to me, 'Sonny, I may not live to that fourth banana.' So we decided the next day we were going to sell individual bananas. And they've been 19 cents ever since."
There's a real Joe behind Trader Joe's.
Joe Coulombe, better known as the Trader Joe's founder who served for 30 years as its first CEO, is the man behind the grocery empire. As Coulombe himself recounted on the podcast, his story starts back in 1958, when he was running a chain of convenience stores in Los Angeles. Fast forward to 1967 when he decided he no longer loved the "convenience store formula," and so Coulombe opened the first Trader Joe's store in Pasadena, California. And that store is still standing there now!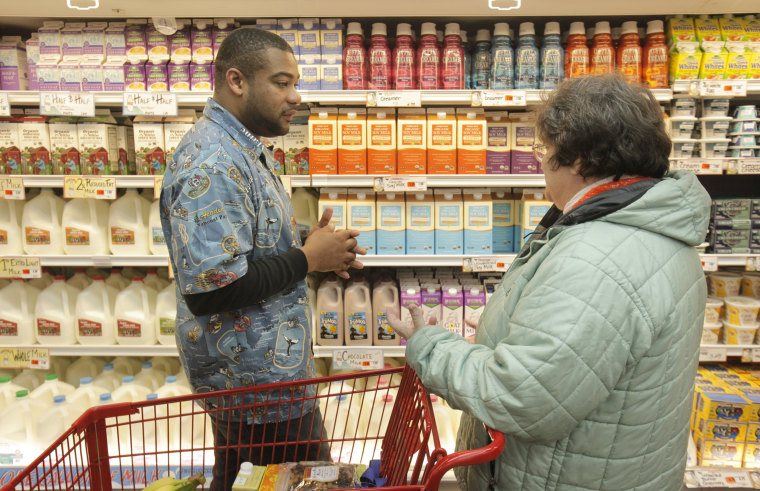 The stores' nautical theme has a (brief) backstory.
Surely you've wondered about those tropical shirts that Trader Joe's crew members cheerfully wear. Turns out, there's a reason for the whole nautical theme — though it is quite random.
"I'd been reading a book called 'White Shadows in the South Seas,'" Coulumbe, Trader Joe's founder, explained on the podcast. "And I'd been to the Disneyland jungle trip, and it all coalesced. And that is why, to this day, the employees wear Hawaiian shirts. And it kind of, sort of worked."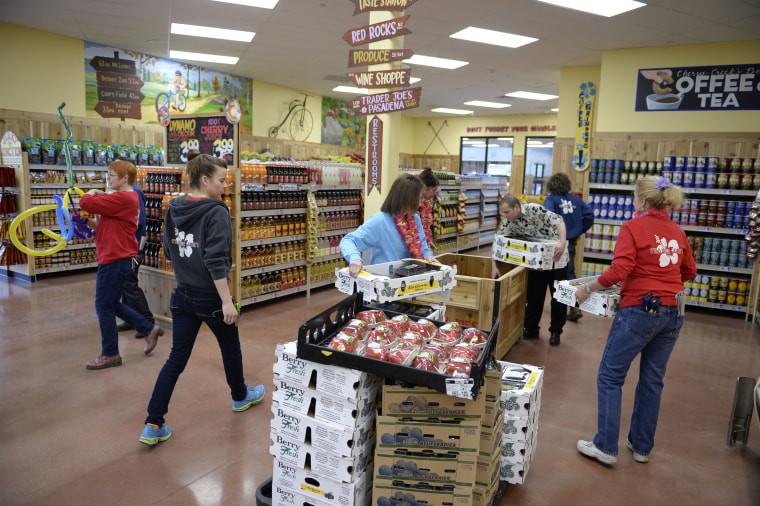 Crew members taste-test everything. (Really, everything.)
Trader Joe's does not joke around when it comes to taste-testing new products. Every Trader Joe's product that appears on its shelves has been taste-tested. Even pet food is tested by panel members' pets!
The testing kitchen itself is also a place "shrouded in secrecy," according to Matt Sloan, vice president of marketing product at Trader Joe's. "It's a harsh environment: fluorescent lighting, gleaming, white counter tops, no fun inspirational posters," he added. "It's like a cold war interrogation booth because we want the products that succeed to go through."
Trader Joe's has "product innovators" who travel the world in search of new food ideas.
As Miller, the marketing director, explained, this team looks for "things we don't know we want or need until we taste them and then we need them."
Various "product innovators" appeared on the podcast to discuss recent and past travels: they went to France to see the world's largest Madeleine factory; they traveled to Tokyo to hunt for some of the best Ramen; and then they went to Canada to check out a place that makes frozen soup (which later inspired a type of steel cut oatmeal sold at Trader Joe's).
Of course, after all these years, Trader Joe's bestselling item is something you've probably tried: their famous Mandarin Orange Chicken.