/ Source: TODAY Contributor
Saying "Why do I need a Microplane? I already have a grater!" is like saying "Why do I need a Subaru? I already have a Dodge Neon!" You might save money in the short term with a less expensive "starter" purchase, but in the long run, that reliability and sturdy construction is going to pay for itself. (I'm both a loyal Microplane and a Subaru owner, so I'm speaking from the heart here.) While it might seem like an unnecessary upgrade for a piece of kitchen equipment with essentially one function, investing in a Microplane is a smart decision for dollar-for-dollar satisfaction.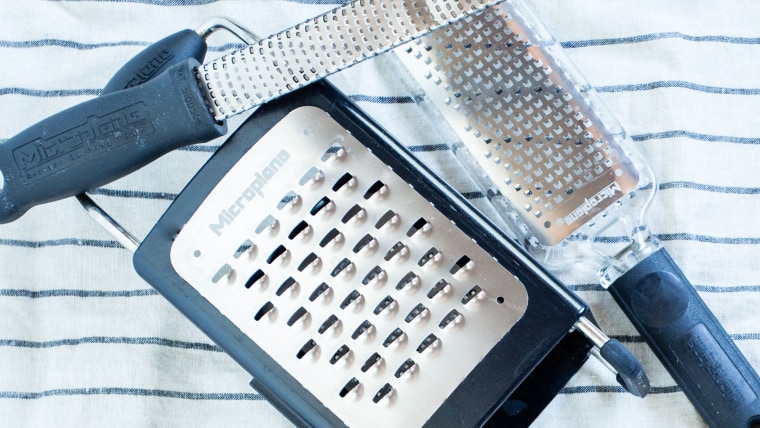 Yes, a Microplane is a grater. But what it does, it does hella well. The Microplane brand's origin story is that it was developed as a suite of woodworking tools, meant to finely shave and finish wood pieces with surgical accuracy. This level of craftsmanship means whatever you're grating, you'll get more precise results with less effort. Professional cooks swear by Microplanes to get the job done—but unlike immersion circulators for sous vide or copper pans, the price of a professional tool in this case is a measly $15.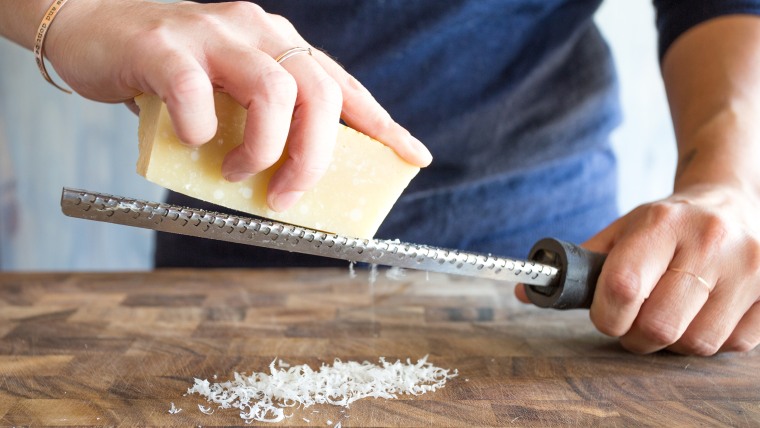 Microplanes come in various shapes, sizes, and styles, with grating holes fine enough for spices or wide enough for soft cheeses like mozzarella. But if you're only going to buy one, start with a fine-tooth model. This is the Microplane I use for grating most often—it turns hard cheeses like Parmesan and Pecorino into airy wisps, zests all citrus without sinking its sharp edges into the bitter pith, and is tough enough to turn whole spices like nutmeg and cinnamon into fresh, fragrant powder.
Another inexpensive kitchen helper: This $6 tool will make you a better cook
It also does the hard work of "mincing" fresh ginger and garlic without any need to pick up a knife. Grating fibrous ginger and pungent garlic gives them a texture that simply melts into the sauce or dish you're using them in. Game-changer!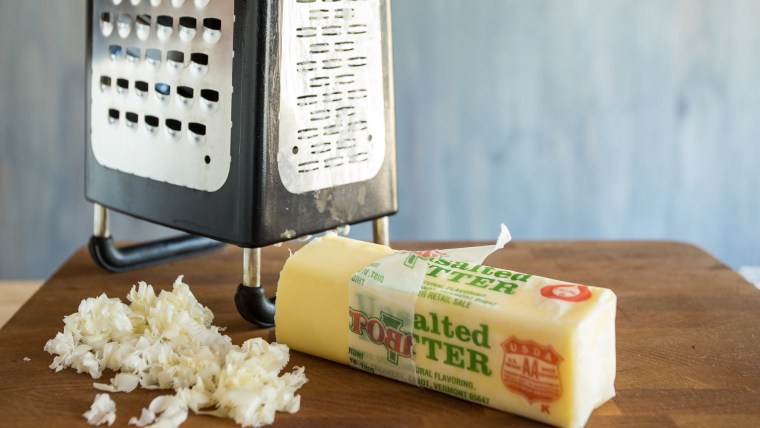 If you're going to go nuts and buy more than one Microplane, I recommend the box grater to give you the most bang for your buck. With a variety of distinct grating surfaces, you can make thin ribbons of cucumber or squash, grate ribbons of frozen butter for the flakiest pie crusts, and make a mountain of shredded cabbage for coleslaw or potatoes for hash browns without touching your food processor.
Related: 5 unexpected ways to use a box grater
Oh yeah, did I mention that the Microplane is much easier to clean than a food processor? All the products are top rack dishwasher safe if you want to go that route, but a quick hand-wash also does the trick. After all, they're made of stainless steel—they can handle it.