Kristen Bell may no longer be a strict vegan but she still supports the lifestyle.
The "Bad Moms" star recently spoke to TODAY from the set of her upcoming Netflix comedy "Like Father," currently being filmed in Jamaica. One of the first foods she'll be adding to her Amazon shopping cart when she gets home?
Cheese.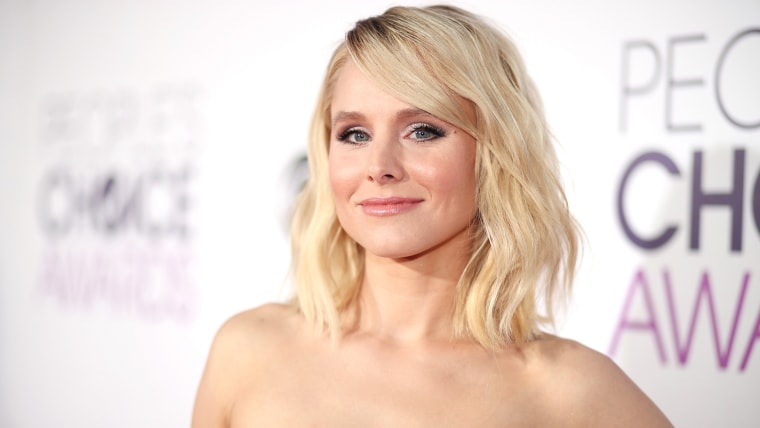 "My first, elegant order will be like a baguette, some burrata and some basil," says the 37-year-old, who became a household name after her breakout role in "Veronica Mars."
Bell, a vegetarian since age 11, and her husband, actor Dax Shepard, became vegans in 2012 after watching "Forks Over Knives." The documentary was praised by vegan actress Alicia Silverstone and singer Ariana Grande who called it "One of the most eye-opening films I've ever seen."
But Bell says that the diet wasn't sustainable for her. "During my first pregnancy, I was working and it felt like I needed more calories. I was pretty conscious of it," she told TODAY. Bell gave birth to daughter Lincoln in 2013, and the couple's second child, daughter Delta, followed a year later. The family lives in California which Bell jokingly calls "the dietary-restriction capital of the universe."
"It's more comical how specific everybody is," says the Michigan native, who considers cooking for her most discerning (at least when it comes to diets) friends a fun challenge. Cooking for her family, however, is easy because they're willing to try anything, she says. Today, Bell is still a proud vegetarian, but when PETA named the couple 2013's Sexiest Vegetarian Celebrities, Shepard politely — and publicly — declined the title by admitting to Twitter that he eats chicken.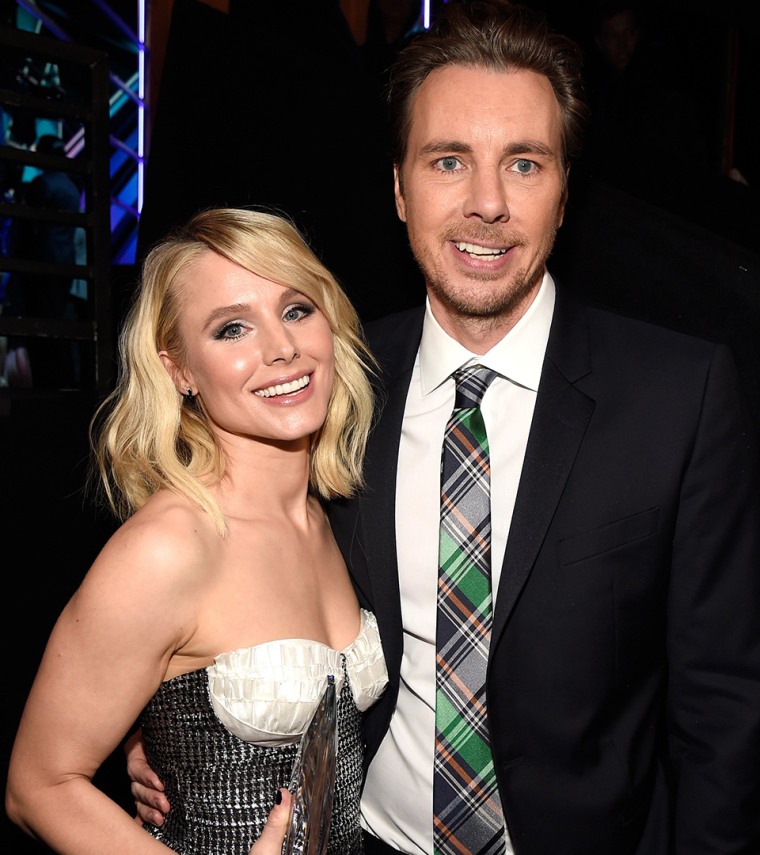 Bell, on the other hand, never eats meat. "I have no craving for it," she says, before adding that she's not the kind of person who tells others what they can and can't eat.
"I, personally, very much believe in being a conscientious eater, so when I'm eating dairy and eggs, I like to know they're coming from a place that has humane treatment," the actress, who is also famous for her love for animals — especially sloths — said. "The Ellen Show" video of her receiving a surprise visit from a sloth, her 31st birthday present from Dax, has 3.6 million views on YouTube.
But if Bell ever goes back to being vegan, it won't just be for the animals' sake. "I think being vegan is a wonderful way to live and it has great effects on the body," she said. "I also think it has really good effects on the environment."