Kristen Bell doesn't subscribe to the theory of a couple who cooks together stays together. The 37-year-old actress who stars in the new flick, "A Bad Moms Christmas," recently told TODAY Food that she intentionally keeps her husband out of the kitchen.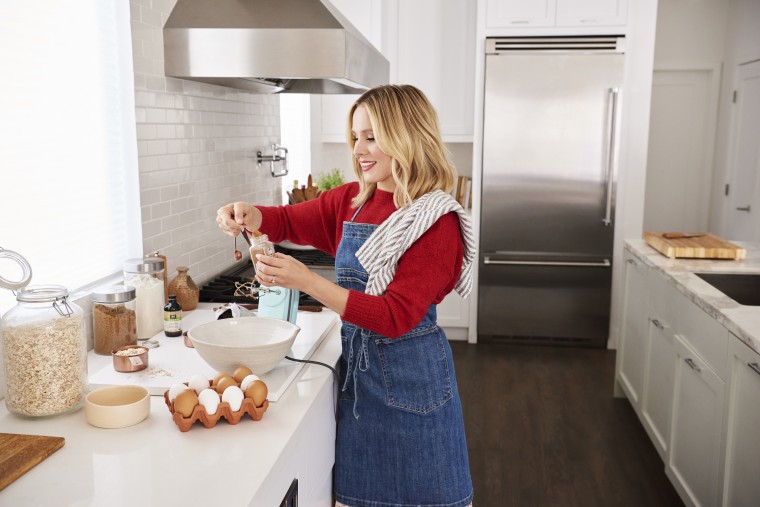 Bell and actor Dax Shepard, who celebrated their fourth wedding anniversary in October and have been together since 2007, share a home in L.A. But when it comes to his and her spaces, lines are drawn pretty clear.
"The kitchen is my space," says the proud vegan-turned-vegetarian. "I don't mean to be very stereotypical here, but I really do like the kitchen." And she likes to be in it sans Shepard.
"No, no, no," Bell repeats when asked if she lets her husband, a fellow Michigan native, assist with meal preparation. "I don't want him to help. When my husband messes with the kitchen, I'm like, 'Look, I don't go into the garage and move all your tools, okay? I enjoy the kitchen, you enjoy the garage. Let's just leave it at that.'"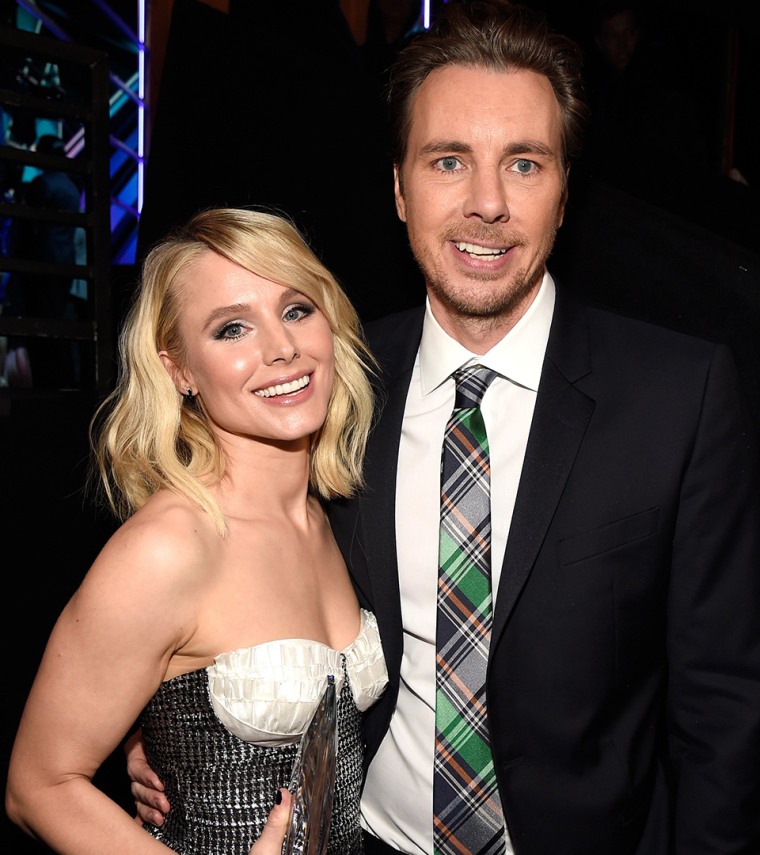 If 42-year-old Shepard minds their more traditional roles, he doesn't complain, at least publicly. (He once tweeted "A man's main job is to protect his woman from her desire to 'get bangs' every other month.") Bell, who recently partnered with Whole Foods Market to share holiday entertaining tips, calls her family "good experimental eaters." And the couple's two kids, two-year-old Delta Bell and four-year-old Lincoln, are starting to get curious about mom's cooking.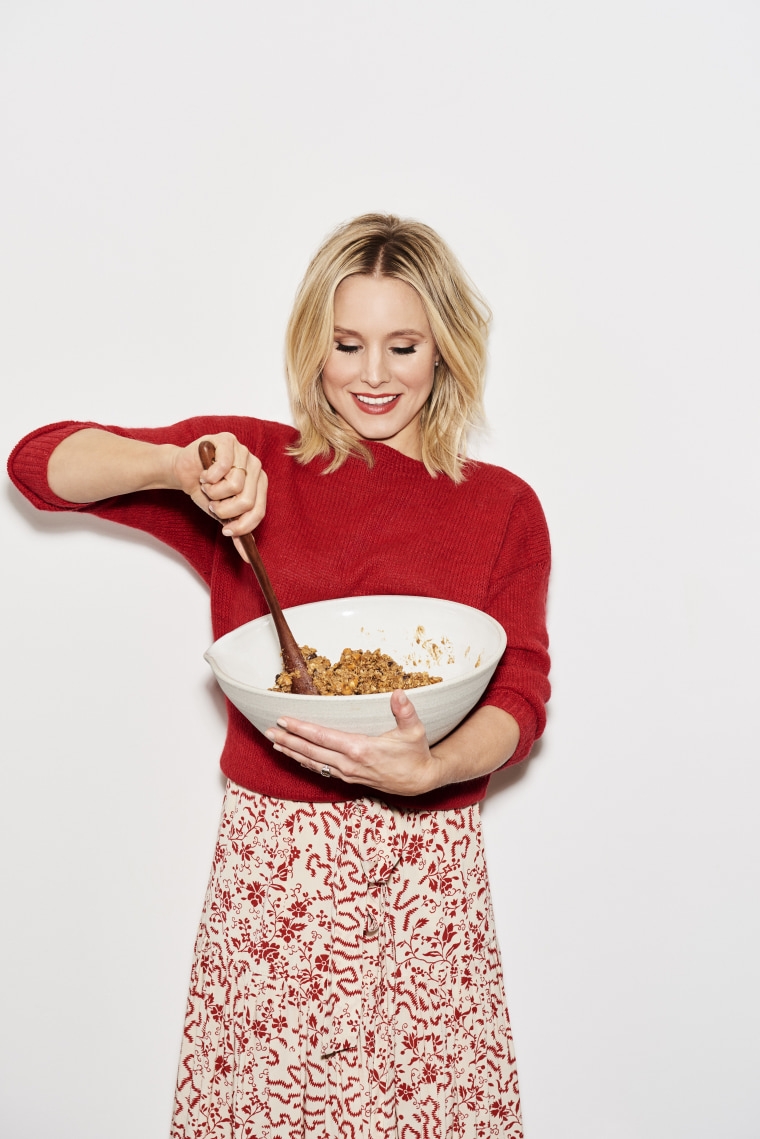 "My girls are just getting to the age now where they are more interested," explains Bell, who allows them to join her in her sanctuary. "They'll stand in our little learning tower, which is like a cage, and they'll watch while I cut vegetables.
"We'll mix things together, we'll talk about what kinds of foods we eat, what kinds of foods are good for our bodies, where foods come from, etc. It's kind of becoming a bonding thing for me and the girls."
And it's just one bonding activity Dad is just going to have to sit out ... in the garage.