As a professional recipe developer, I spend a lot of time in the kitchen. In fact, I often call myself a "professional dishwasher," and though it's a joke, it's not too far off. Despite these credentials, when I tell people that a kitchen scale is one of the useful, helpful tools you can own for cooking and baking, I'm often greeted with skepticism. It sounds like something too finicky or controlling for the everyday cook—sure, maybe it's something a professional pastry chef would use, but isn't it easier just to grab a set of nested measuring cups?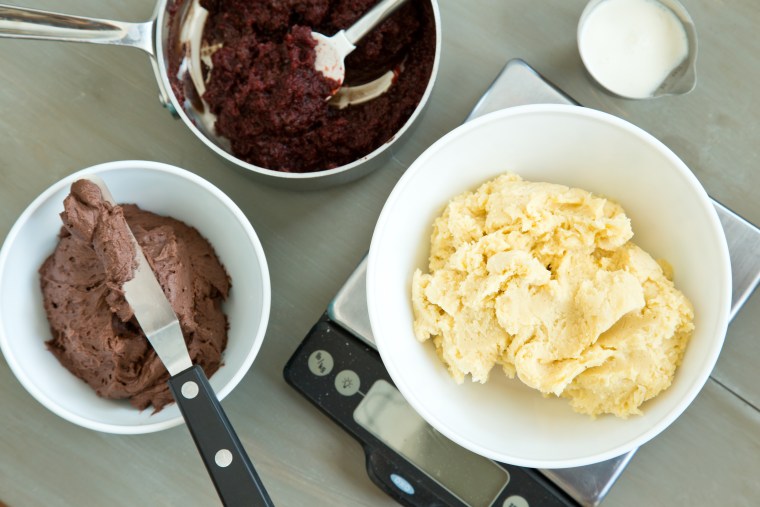 No way! A kitchen scale is a must-have for anyone who wants to be a better, happier, healthier cook. It's a game-changer in two ways: first, a scale's accuracy makes it a 100 percent guaranteed approach to keep your portion sizes under control. Second, it's an all-around champion at making your prep work and ingredient measuring more efficient. Accuracy and efficiency? Two of the sweetest sounding words in my book.
Even as a professional cook, I have always found portion control one of the hardest things to, well, control and to wrap my head around. I'm frankly terrible at eyeballing a single serving of pasta and figuring out how much of a block of cheese constitutes 1 ounce. Trying to estimate these portions did me no favors and all that excess just piled up around my waistline. But with a kitchen scale, it's easy to see exactly how much I am eating and how much I should be scarfing down. A half cup of almonds (2 1/2 ounces) might sound like a sensible snack portion for the day, but when you realize you've been eating an entire cup of almonds in one fell swoop, it's a big eye-opener. Never again!
And then there's the help it provides with prep and measuring—even better than a second set of hands. Whether or not you own a dishwasher, I'm sure you'll agree that the pile of dishes left in the sink after cooking is no one's favorite part of the meal. But by using a kitchen scale, you can cut that pile down considerably. Instead of chopping onions, then piling them them in a 1-cup measuring cup, then scraping them out and adding them to a mixing bowl or casserole, wouldn't you rather just chop a 6-ounce onion and add it directly to your bowl?
For an even more visually compelling example of how much time and dish-washing you'll save with a scale, I've prepared this tasty beet-chocolate cupcake recipe measuring by both weight and volume. Measuring all the ingredients—from pureed beets to chocolate chips to cocoa powder—by volume leaves you with a mess of measuring cups. But if you measure by weight, you'll only need 3 bowls: one for the melted chocolate, one for the cupcake batter, and one for the frosting. That's a huge difference!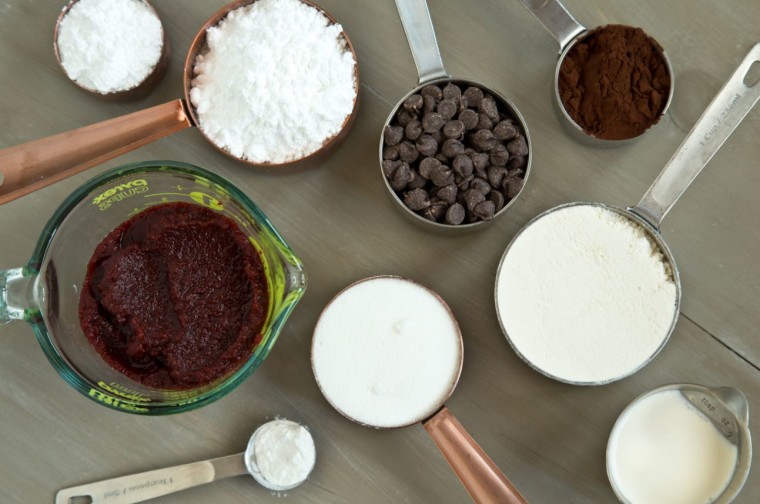 Ready to buy a kitchen scale and change your life? Look for a scale with these two functions:
a tare/zero button, which lets you zero out the weight in between additions to the bowl
the ability to switch between ounces (oz) and grams (g), since many baking recipes include both (Why? It's easier to measure smaller amounts for ingredients like herbs, spices, or yeast in grams, since they're so light.)
Give it a try and get some cupcakes out of the deal!
Chocolate Beet Cupcakes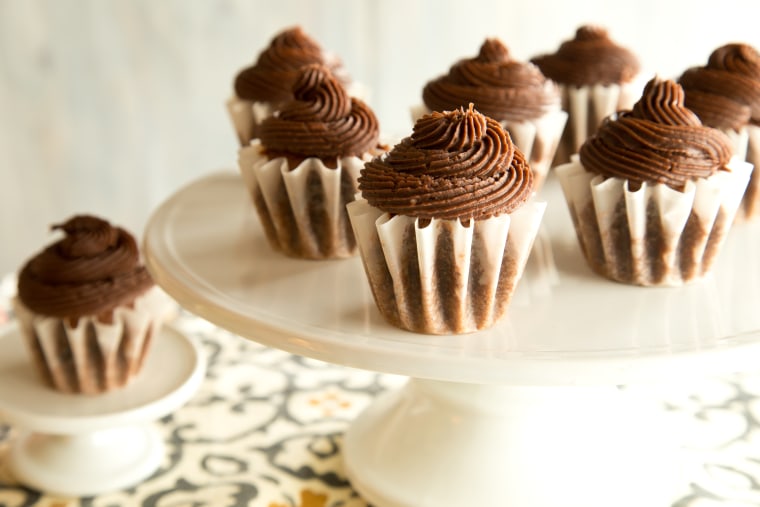 Cook Time: 20 minutes
Prep Time: 45 minutes
Makes 12 cupcakes
Cupcakes
3 1/2 ounces (about 1/2 cup) semisweet or bittersweet chocolate chips
1 8-ounce package of steamed beets, pureed (about 3/4 cup)
3 1/2 ounces (1/2 cup) granulated sugar
8 ounces (16 tablespoons; 2 sticks) unsalted butter, softened
2 large eggs
8 1/2 ounces (2 cups) all-purpose flour
1 teaspoon baking powder
1/4 cup milk
Frosting
4 ounces (8 tablespoons; 1 stick) unsalted butter, at room temperature
1 teaspoon vanilla extract
10 ounces (2 1/2 cups) powdered sugar
21 grams (1/4 cup) unsweetened cocoa powder
1/3 cup heavy cream
Preheat the oven to 350 degrees F and line a standard 12-well cupcake pan with paper liners.
Melt the chocolate chips in a medium (1-2 quart) heavy-bottomed saucepan over low heat. Remove from the heat and and stir in the puréed beets.
With an electric hand mixer or stand mixer fitted with the paddle attachment, beat the sugar and butter on medium speed for 2-3 minutes until light and fluffy. Reduce the speed to low and stir in the eggs, one at a time, until incorporated. Stir in the flour, baking powder, milk, and reserved chocolate and beets.
Divide the batter evenly among the cupcake liners and bake in the oven for 15-20 minutes, or until domed and starting to crack slightly.
Cool completely on a wire rack while you make the frosting.
With an electric hand mixer or stand mixer fitted with the paddle attachment, beat the butter and vanilla extract in a large bowl on medium speed for 1-2 minutes until light and fluffy. Reduce the mixer speed to low and add the sugar 1/4 cup at a time. Work slowly! Repeat with the cocoa powder, then stir in the cream until the frosting is smooth.
Frost the cooled cupcakes and serve.