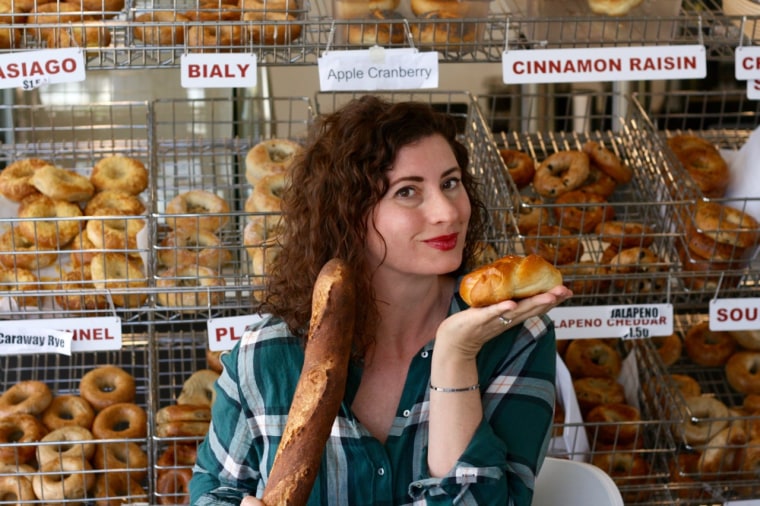 I am unfaithful to my husband, Jason.
But only when it comes to carbohydrates. Jason is one of those dreaded gluten-free people, the easy butt of jokes for late-night television comedians and Facebook memes. I, on the other hand, am half-German, half-Midwestern, weaned on dark, dense breads and fluffy dinner rolls. When I'm at a restaurant and the bread basket arrives, I have to sit on my eager hands to restrain myself from groping.
It hardly sounds like a fissure wide enough to divide a couple. We're talking about crumbs here. Literally. But my husband's intolerance is serious, and it forced me to reckon with an even more serious question: Can I exist in a gluten-free marriage?
Our irreconcilable differences began a few years ago, shortly after Jason and I were first married, when I embarked on an extended backpacking trip. Jason accompanied me to Peru for the first leg, and we called it a honeymoon. We hiked the Inca Trail to Machu Picchu, rowed a canoe on the Amazon River, and flew in a tiny plane above the ancient Nazca lines. After a few weeks, he returned to our condo in California, and I took a chicken bus to Bolivia.
Since I'm the cook in our household, Jason stuck to simple meals while I was away. Toast. Pizza rolls. Shredded wheat and bagels. When I imagine it now, I envision a raging rockstar party, but with wheat instead of whiskey and cocaine.
When I returned home, I almost didn't recognize the skeletal man who greeted me at the airport. Jason's normal 180-pound body was dramatically thinner. His skin was grey, his cheeks sunken.
I'm a person who believes good health is linked to good food, so I headed for the kitchen, certain that all Jason needed were some home-cooked meals. I replicated recipes I'd discovered across the globe: Flaky empanadas from Argentina, Mumbai masala toast, and South African "bunny chow," a spicy curry ladled into a soft loaf of white bread.
RELATED: Share your stories: How do you make a relationship work when you have really different tastes in food?
The more I cooked, the sicker Jason became. My attempts to nourish this man made him ill instead. He whittled away to 130 pounds.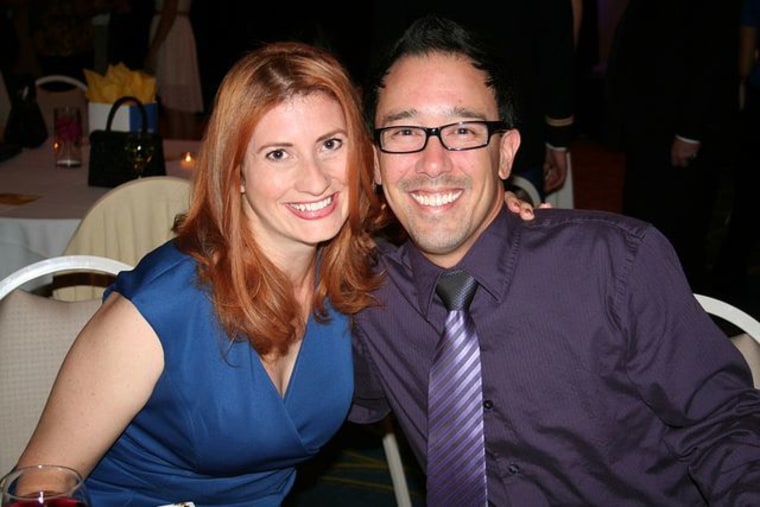 Many appointments with many doctors followed. Urine samples, blood work, x-rays, colonoscopies, biopsies. All clear, and no answers. Our primary physician's default response was disbelief. "There's nothing wrong with you. You're fine," he told Jason, even while my husband's physical ailments said otherwise.
It's easy to love someone through the fun, breathless parts of romance. But loving someone through a no-name illness is an act of faith, a state of forced optimism. It means believing that your loved one is sick, even when your doctor disagrees. It means remaining confident that an answer exists, even if you have to find it yourself.
After several months, Jason and I determined food was the root of his problems, since there were no other significant changes in his lifestyle. We began a standard elimination diet to identify which foods were causing him distress. One week at a time, potential allergens were added back onto Jason's plate. As the weeks progressed, Jason's health showed signs of improvement. Then I offered him a humble slice of toast. His body had a violent reaction.
It's estimated that 1 in 133 Americans has celiac disease, the autoimmune disease caused by a reaction to gluten. Jason is not one of them. (That was yet another test with normal results.) But we couldn't deny that when Jason ate wheat, he was sick, and when he didn't, he was well. We discovered he was even sensitive to cross-contamination, so we scrubbed the house down, declared it a gluten-free zone and braced ourselves for a future of tomato soup but no grilled cheese.
Once we bagged the baguettes, I pined for wheat, the way a long-lost love can become an obsession. I fantasized about the feel of slippery linguine in my mouth, the sloshy kiss of soup dumplings, tearing hot, golden bread with my fingers. There are time-lapse videos on YouTube of bread rising, and I watched them like grain porn. I could practically see the steam rising from my computer screen. The more I desired wheat, the more it called to me. Everywhere I looked, there was someone twirling a fork of spaghetti, gasping at the delight of a Danish, or gripping a soft bun.
It is precisely because I love Jason that I decided to fulfill my kneads elsewhere.
About once a week I indulge in what I can't get at home. We call it the "wheat cheats," and it's an affair that sends my heart beating, gets my blood pumping and makes me challah.
My preference is for crusty bread loaves, but I make do with other goods too. Bavarian pretzels send me swooning into their thick, twisty arms and yielding dough. I eat my pizza backward, tearing off the blistered crust in one long line. I revel in warm, pliable tortillas and grilled naan, toothsome potstickers and slurpy udon. Only part of me feels guilty, and if that part gets too loud, I throw a biscuit at it.
When I return home from the wheat cheats, I take a shower. Brush my teeth. Gargle. Then I slip into bed and curl my body around Jason. He is lean but strong. Though Jason never received a diagnosis, he did regain his health through this new style of eating. He sighs in his sleep and sinks into me. He never asks any questions about my restaurant outings, and I never give him any details. What he doesn't know won't hurt him.
As much as marriage is a union, I've learned love also means sometimes making reservations at a table for one.
Maggie Downs is a writer, traveler and eater based in Palm Springs, California. Find her online here or send her weird tweets @downsanddirty.