These days, Giada De Laurentiis and Bobby Flay have all the right ingredients for great hosts on "Food Network Star."
But they didn't always blend together quite so well. In fact, there was a time De Laurentiis thought he was "a jerk" and gave him the silent treatment!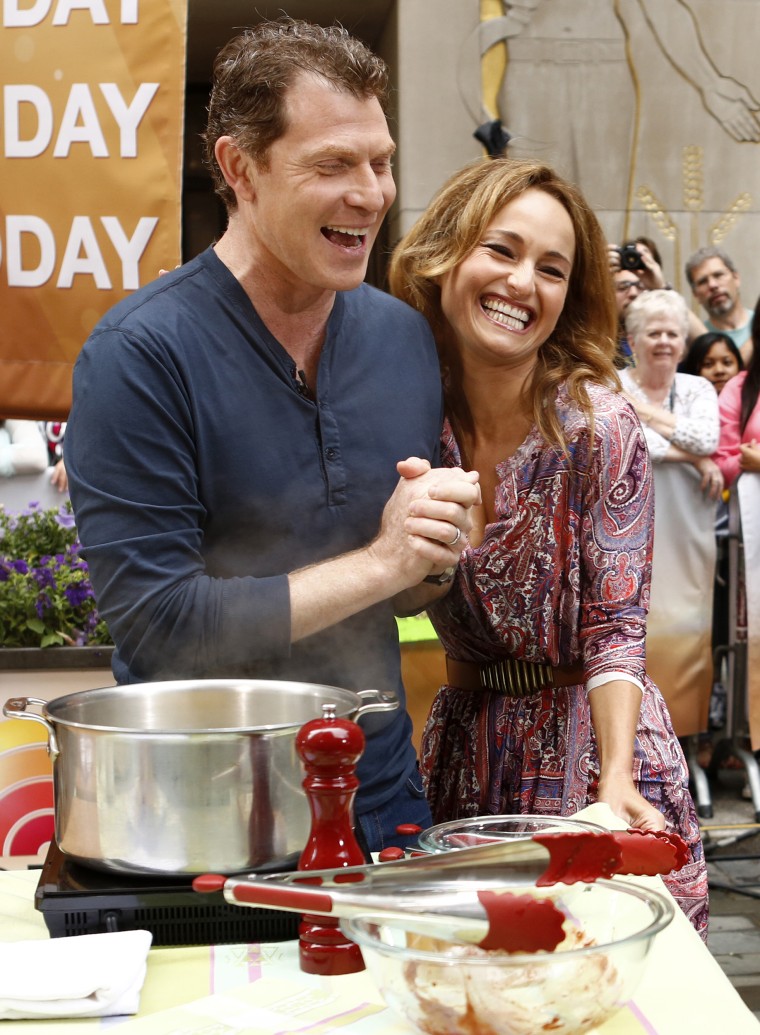 As she told the podcast "Beyond the Plate," she was unhappy after they paired up to compete on "Iron Chef America" in 2006 and took on Rachael Ray and Mario Batali.
"We lost and he thought it was funny," De Laurentiis said in the podcast. "He didn't think it was any big deal that we lost. I did not talk to him for eight months. Eight months! I did not. Nothing. Silence."
De Laurentiis was out to win, and as she recalled, seeing both Flay and Batali not put their best efforts forward was frustrating. It was as if they "had been doing it so long, for them, they didn't care," she said.
"I thought, you know, I took this very seriously," she added. "It was a very big show, especially at that time, and I've cooked, I've gone to culinary school, I worked on my own dish all by myself and I felt like he sort of half-assed it. It was just TV [to him]. I took it very seriously. I think Rachael took it very seriously, and I was really disappointed."
But that wasn't the worst part; afterward, Flay was unapologetic. "He didn't say, 'Hey I'm sorry that we lost,' or 'Hey, you know we'll do it again,'" she said. "Nothing. He's just like walked away and I thought, 'You're a jerk and I'm never — I never want to be around you again.' Now, of course, we're best buddies and we hang out."
The pair originally met in 2004 at a food expo in Philadelphia, reported People magazine. And they have since rekindled their friendship.
"I think that Bobby is one of those people that if you are his friend, he has your back forever and he will stand up for you," she said. "He's one of those guys you can call in a pinch and he will get you out of it. He's special in that sense."
Follow Randee Dawn on Twitter.