Whole Foods is offering a new way to entice grocery shoppers. Sure, they're slashing prices and letting us grind our own fresh peanut butter already.
But now, they're seducing us with the ultimate comfort food: macaroni and cheese.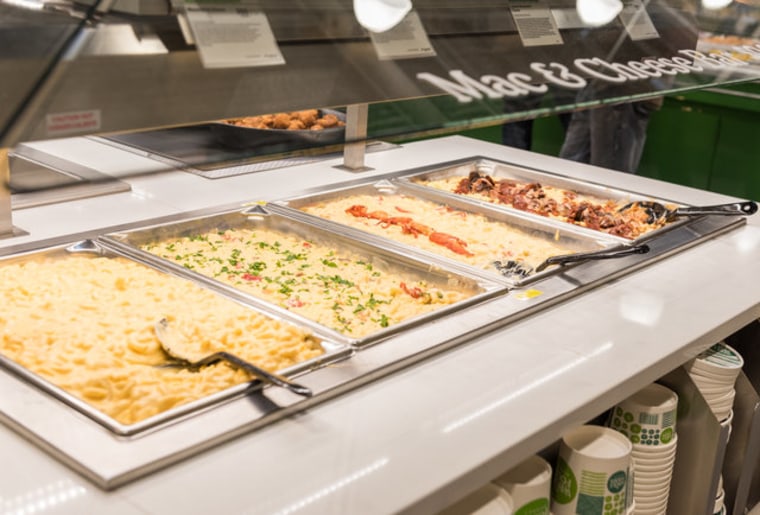 A new location in Denver's Union Station will be the country's first to have its very own mac and cheese bar (Wisconsin, you got robbed!) in addition to other prepared food offerings.
The bar, which will be about 6 feet long, will serve up a variety of creamy, cheesy options including classic, roasted tomato, barbecue pulled pork and even a vegan version for our dairy-free friends.
In addition to the bar, the Whole Foods will also have a 100-pound tower display handcrafted from local vendors ... and it will be made entirely out of cheese.
Twitter is already going wild over the news, with many begging the grocery chain to expand the mac and cheese bar to their local store.
But Thrillist made the excellent point that the mac and cheese toppings options are already endless if you're enterprising enough to use it as the base of your bowl (like you would with rice or couscous in a grain bowl) and then top it with ingredients from the existing hot bars found at Whole Foods.
Just don't go so far as to put avocado in the mix.
The new Whole Foods opens Nov. 15, but those of us who don't live in Denver will just have to look at our Instagram feeds longingly.
There's no word from the chain on if and when the mac and cheese bar will be available at other locations, but we're pretty sure people everywhere have insatiable appetites for carbs covered in salty, gooey cheese.