Members of Whole Foods' loyalty program might want to start using any special coupons or points saved up because the grocery chain is closing down its Market Rewards on May 2.
Programs that will be shuttered include its digital rewards program, digital coupons, online accounts, the in-store Whole Body Benefits loyalty program and 365 Rewards for Whole Foods Market 365.
But this announcement, which was posted on Whole Foods' website, has been in the works since Amazon's 2017 acquisition of Whole Foods. A 2017 press release stated, "Amazon Prime will become Whole Foods Market's customer rewards program, providing Prime members with special savings and other in-store benefits."
Whole Foods' teased the upcoming transition to Amazon Prime as the chain's loyalty program by posting that "something great is cooking with Amazon" and "stay tuned for additional announcements for Amazon Prime members."
There have plenty of changes since the Amazon acquisition, including lower-priced staples, the sale of Whole Foods' goods on Prime Pantry and other Amazon services, and free two-hour delivery of Whole Foods' products through Prime Now in select cities across the country.
Additionally, Prime members who use the new Amazon Prima Visa Signature card get 5 percent cash back on purchases at Whole Foods, and there have been hints at even more savings to come with marketing materials seen at a Whole Foods in Austin, Texas, promoting 10 percent discounts for Prime members.
Customers who took advantage of Whole Foods' rewards program, which launched in Philadelphia in 2014, and eventually turned into a digital coupons program, enjoyed incentives like 10 to 15 percent discounts on groceries and even free products. The 365 Rewards program is a free digital loyalty program that grants shoppers special offers, freebies and 10 percent off select items at Whole Foods Market 365 stores.
However, it seems like not everyone is going to miss it!
If you have a Whole Body Benefits subscription, a $30 service that offered 20 percent discounts on vitamins, minerals and supplements, the Whole Foods website says you can request a refund if your subscription expires on or after May 2.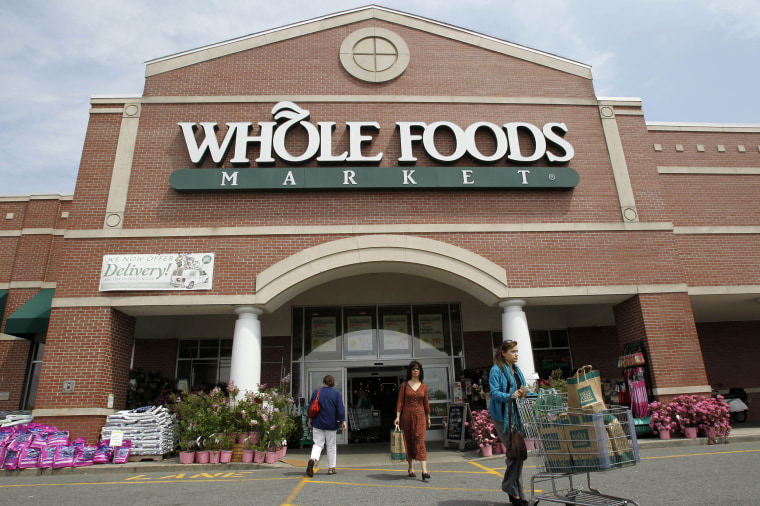 Whole Foods added that customers may continue to use manufacturers' coupons in store, but they'll need to redeem any digital rewards by the end date of May 1, as they will disappear — along with all digital coupons — on May 2. If you have an online account with Whole Foods, that, too, will be closed, so download recipes or shopping lists you have saved by May 1, as well.
Looking to save more money groceries? These three coupon apps will help you save on your grocery bill.