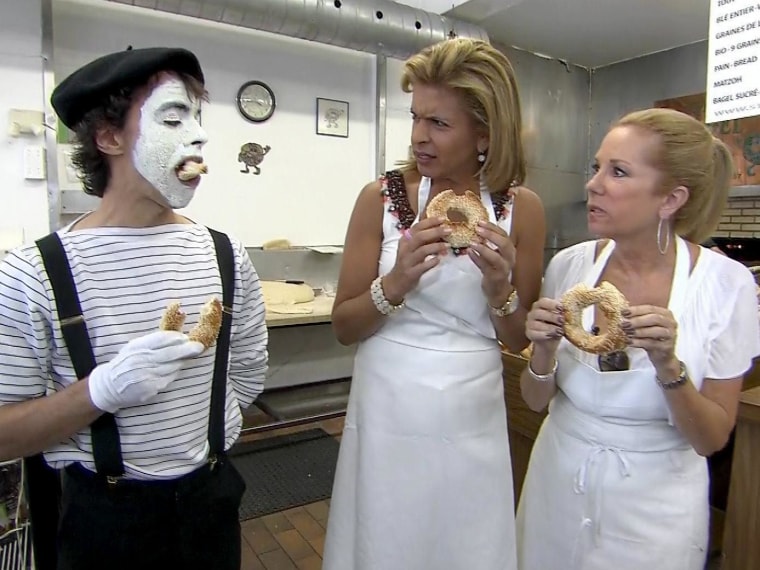 There's a new bagel on the block, and some say it's the best. Well, actually, it's not new at all: the Montreal bagel, drawing from the same Polish roots as its hallowed New York cousin, is smaller, sweeter and denser, with a larger hole, and is boiled in honey-sweetened water before baking in a wood-fired oven.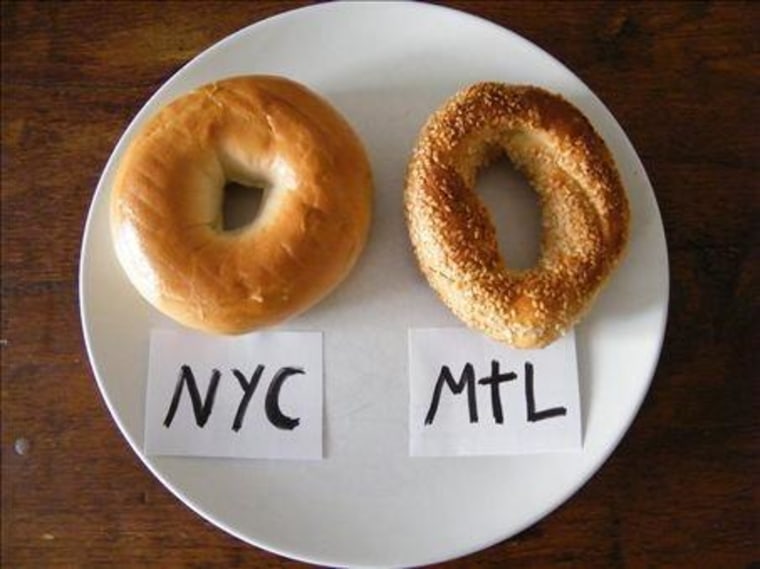 Kathie Lee and Hoda tried the bagels from our neighbors to the north while on location in Montreal -- and they were pleasantly surprised.
They're not the only ones. Famously, New Yorkers are proud of their pillowy version of the breakfast treats. But some city dwellers actually prefer the Canadian import, and line up at a Brooklyn deli called Mile End, which ships them in from across the border. Haven't tried the Canadian specialty? Order them straight from the source here.