Some of the contestants on "The Biggest Loser," NBC's weight-loss reality show, need encouragement to eat salads instead of junk food. White House chef Sam Kass was up to the task when he helped a visiting "Loser" hopeful make a salad that almost no one can get enough of. This is a family-size adaptation of the winning salad mix and dressing.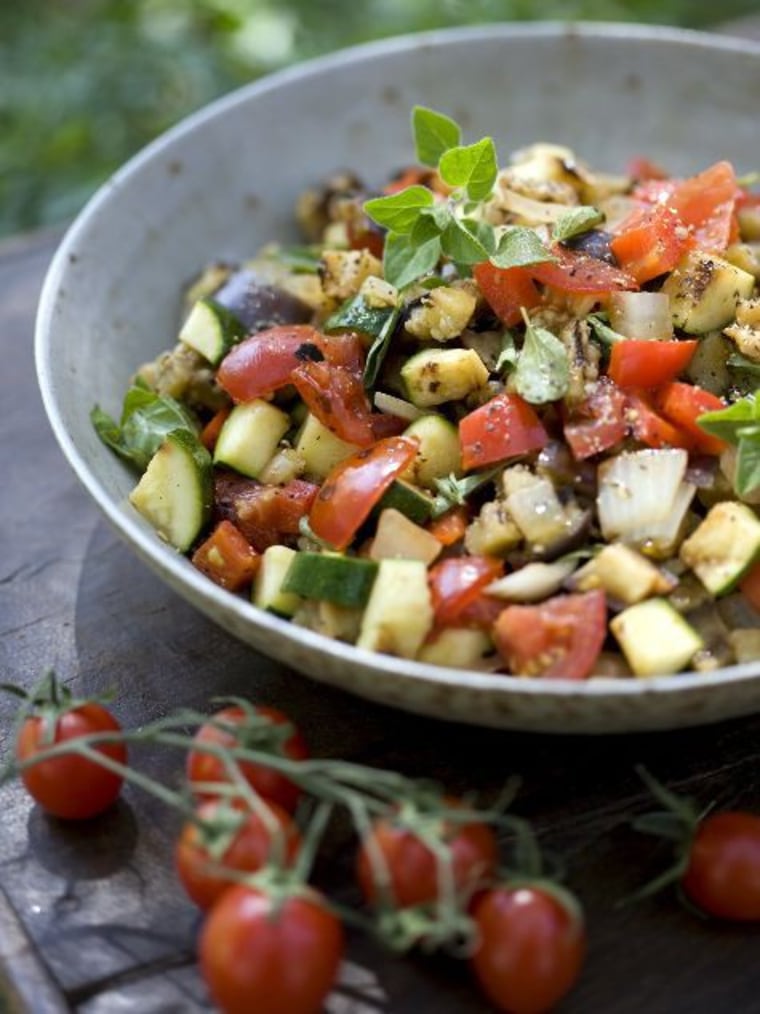 Ingredients:
1 head of fresh lettuce

1/3 cup olive oil (for dressing)

1 cucumber

4 tbsp lemon juice (for dressing)

2 fresh in-season tomatoes

1 tsp honey (for dressing)

1/4 red onion

salt and pepper, to taste

1 bunch fresh basil

Yield: 4 Servings
Directions:
For the salad: wash and dry the lettuce. Tear it into bite-size pieces. Peel the cucumber and cut it into bite-sized bits. Wash the tomatoes and cut them into bite sized pieces. Peel the onion and slice it as thin as possible. Wash and chop the basil into large pieces.
In a large mixing bowl, combine the lettuce, cucumbers, tomatoes, onions and basil. Toss together so the ingredients are well mixed.
For the dressing: place the dressing ingredients in a container with a tight-fitting lid. Cover the container and shake vigorously.
Add the dressing to the salad, toss and serve immediately.
Courtesy of "A White House Garden Cookbook" by Clara Silverstein. Permission of Red Rock Press.
This recipe originally appeared on iVillage.