Many consumers know it's a good idea to incorporate plenty of fruits and veggies into their diets, but these days, the popularity of organic foods has made many shoppers wary of conventionally-grown produce with pesticides.
Farmers use them to protect crops from insects, weeds and diseases and, though they're generally regarded as safe when consumed in regulated amounts, public officials at the World Health Organization have acknowledged that, at certain levels, pesticides can be toxic.
So what's a supermarket shopper to do? It's not like you can just give up eating produce — and you shouldn't — but if you're looking to reduce the amount of pesticides in your kitchen, there are several steps you can take.
The Environmental Working Group (EWG), a nonprofit environmental organization which receives funding from organic food purveyors like Stonyfield and Applegate, just released its annual Shopper's Guide to Pesticides in Produce, which ranks pesticide contamination of 46 popular fruits and vegetables.
The 2021 guide includes the "Dirty Dozen" (produce with the highest levels of pesticide residues) and the "Clean Fifteen" (produce that's least likely to contain pesticide residues), giving consumers a cheat sheet on which fruits and vegetables are best to splurge on for organic, and which ones you can buy conventionally-grown.
On top of this year's Dirty Dozen list? Strawberries and spinach.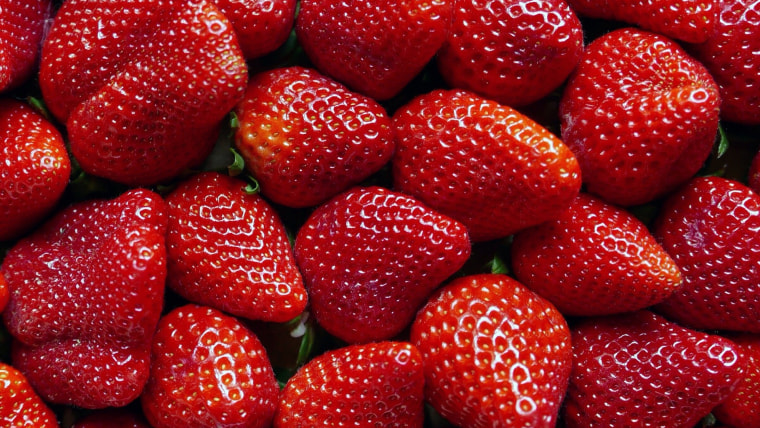 Also included on the list are kale, collard and mustard greens, nectarines, apples, grapes, cherries, peaches, pears, bell and hot peppers, celery and tomatoes.
Collard and mustard greens join kale in the third spot of this year's list as "among the produce items with the highest pesticide load", according the report.
"Whether organic or conventionally grown, fruits and vegetables are critical components of a healthy diet," EWG toxicologist Thomas Galligan said in the report. "We urge consumers who are concerned about their pesticide intake to consider, when possible, purchasing organically grown versions of the foods on EWG's Dirty Dozen, or conventional produce from our Clean Fifteen."
But the USDA's latest Pesticide Data Program Report, found that "nearly 99 percent of almost 10,000 samples of fresh, frozen and processed foods had pesticide residues below levels set by the U.S. Environmental Protection Agency (EPA). Most of these samples were of fruits and vegetables."
EWG report points out that there's continued use of pesticides that may be harmful to humans, citing chlorpyrifos as an example. It's a widely-used insecticide, and exposure to it has been associated with children's developmental issues. In 2017, under the Trump administration, the EPA rejected a ban on chlorpyrifos, contrary to earlier scientific studies produced by the agency itself. In January, President Biden issued an executive order to take another look at the controversial substance.
Chlorpyrifos is commonly used on vegetables like peppers. Bell and green peppers are 10th on the Dirty Dozen list this year.
Joshua Lambert, associate professor of Food Science at Penn State, previously told TODAY Food that the most important thing to consider with pesticide exposure — or anything else that's considered toxic at certain levels — is the dose and frequency of exposure. "Take, for example, a person out in the field spraying pesticide," he explained. "They have a much greater risk than someone casually exposed to it in (his or her) diet."
He added that pesticide residues found on items like strawberries are relatively low and people aren't usually eating them every day. "It's a great idea to not be exposed at all, but it's not realistic," he said, noting that many Americans already don't eat enough fruits and vegetables.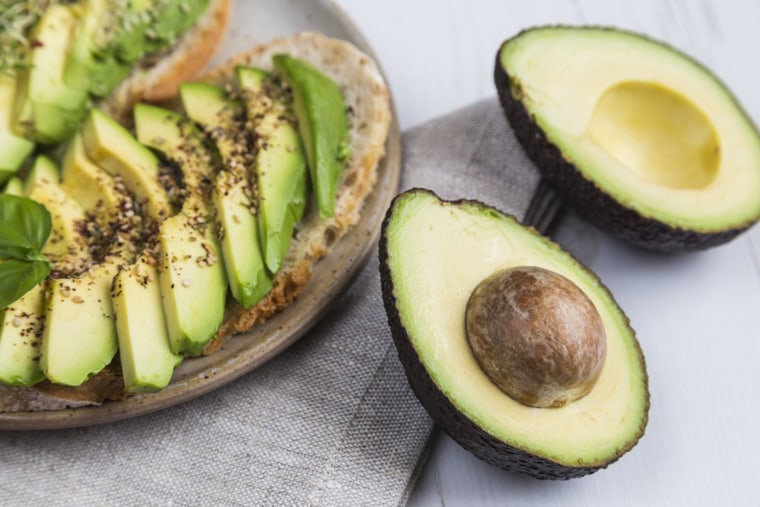 If you don't have access to organic produce at all, there are plenty of conventionally-grown fruits and veggies that the EWG says showed much fewer pesticide residues when tested. The Clean Fifteen on this year's list include avocados, sweet corn and pineapple. (See the full list here.)
"In general, produce with a thick outer peel that you don't eat is going to have less pesticide residue than leafy greens and produce with a soft, edible skin," said Lunder.
Lambert said if shoppers are worried about the Dirty Dozen list, they shouldn't be too quick to swear off all produce on their shopping lists for good. "It's important to keep in mind what you put in your body, but keep these things in perspective," he said, adding that washing fruits and vegetables helps remove external pesticide residues and soil contaminants.
Related:
This article was updated to include information from the 2021 report.