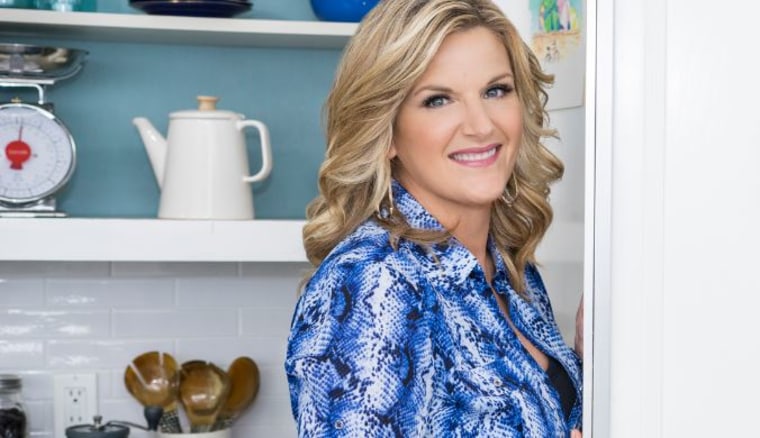 Trisha Yearwood isn't just a country music icon, she's also a star in the kitchen — one that blows up Southern stereotypes. The 8th season of her hit Food Network Show, "Trisha's Southern Kitchen," debuts on July 30. The three-time Grammy Award winner, who also has three cookbooks, has adopted a heavily plant-based diet (though she still loves stick to your ribs down home Southern food).
"I love food SO much, I think food is an issue for me," she jokes.
We had some burning questions to ask her, like what her favorite healthy ingredients are, her top cooking tip, her fave meal to cook for her hubby of 10 years, Garth Brooks, and what he cooks for her. Read below for more!
What's been your most popular recipe? Something people always ask about?
"The thing that people have said over and over again, especially people who don't cook is, 'I watch your show, the food makes me hungry, and I think I can make that.' That's exciting because we've heard that a lot of people watch cooking shows, but don't make the food. One that I know people really like is my Crock-Pot mac and cheese. It's comfort food that's good for Super Bowl parties and easy to make.
In the years since your cooking career took off, are there any techniques or tips you've learned that you've been like, wow, that's a game-changer?
"I learn something every season, because I'm not a trained chef; I'm a home cook. There's an amazing culinary team behind the scenes who prep everything and make all the finished dishes look beautiful. I've learned SO much from them it's hard to pick something out. Thanks to them I have finally mastered how to properly chop an onion!
One thing my mom taught me was that when you're making deviled eggs, flip the eggs over the night before. They've been sitting in the carton as they're transported, so the yolks settle on bottom. If you flip them, then the yolks aren't skewed to one side."
How do you eat the dishes you cook on your show and still look so great?!
"At home we follow 80/20 rule, where we eat healthy 80 percent of the time and indulge 20 percent of the time. I was raised Southern, where every meal had meat on table, but I don't eat that way in life. I've been experimenting with a lot of vegetarian and vegan food. Last season, we had vegan chef Chloe Coscarelli on the show and we each made some vegan dishes. They were so good — you couldn't tell they were vegan!
For me and Garth, I make these really good sweet potato burgers. Now, normally, I don't like a lot of veggie burgers. They either try too hard to simulate a meat burger or they just fall apart. Mine has chickpeas and sweet potatoes, and it really holds together. Sometimes I'll just eat a burger plain with no bun. I make a batch and then we have meals for the next day or two."
Since you've really gotten into healthier cooking, is there an ingredient that you've really been surprised by?
"I think the biggest thing I've learned with trying to cook healthier is that I don't use lower fat substitutes like skim milk and I don't skip butter or cream. For me, I enjoy the flavors, and I'd rather have a little bit of the good stuff and control the portions — that's also why I don't use sugar substitutes.
That being said, I've really been loving nondairy milks like almond milk, and I love how you can turn raw cashews into cream. I make this black bean lasagna that Garth loves, and it's layered with a vegan "ricotta" I make out of tofu, cashews, basil and olive oil. This isn't just good for being vegan, it's like, oh that's SO good, and even has more flavor than regular ricotta cheese."
Do you have any go-to healthy swaps for particular ingredients?
"I was looking for a raw cookie dough; I wanted to make cookie dough balls that you didn't need eggs for and didn't have to cook. I'd learned from others that you can substitute applesauce for the eggs. I tried it, and it works!"
What do you cook for your husband when you want to go above and beyond?
"One of the first things I ever made him was fettuccine alfredo — it's one of the dishes he still really likes. It was a full-on decadent version. I made it so rich, I think I doubled the cream or butter over what the recipe called for. He was almost literally falling asleep in his plate and he was like, 'I love this but I need a nap.'
Now I sometimes make him a version with cashew-based cream sauce. I learned it doesn't have to have as much cream and butter and parm as you'd think and it's still good!"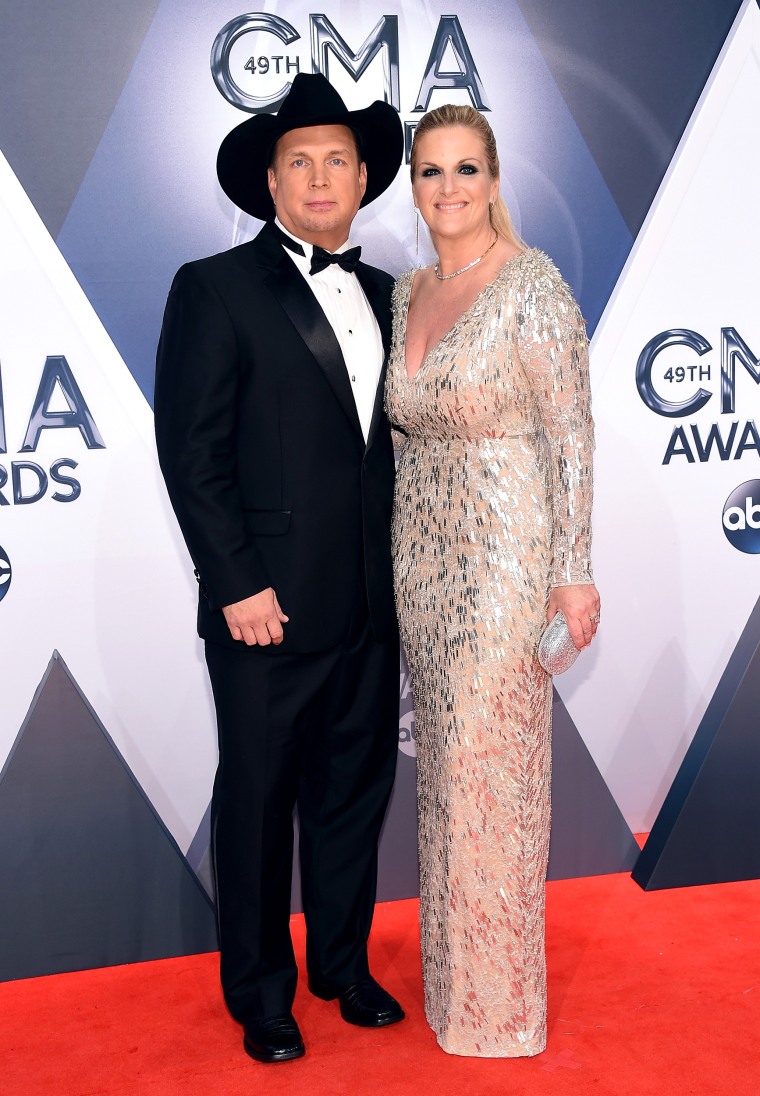 Does he ever cook for you?
"He does! When filming the show, sometimes I'll be full after cooking and tasting, but sometimes I try not to eat too much so I'll be hungry. He makes breakfast for dinner; he does this breakfast bowl layering everything you'd eat for breakfast like eggs, bacon, sausage and biscuits in a bowl. It's pretty heavy, but you know, he's able to eat like that as a man. Just don't let him make your plate because you won't be able to finish!
He also makes a really good warm pasta salad with tortellini, cheese and olive oil. He does a lot of warm, yummy comfort food. When I cook, I like to go off of a recipe, but he likes to experiment and figure it out based on what's in the kitchen."
Want more Trisha? Check out "Trisha's Southern Kitchen" on the Food Network Saturdays at 10:30 a.m.