Our kitchens are truly full of mysterious odds and ends. But when it comes to your oven, do you really know the purpose of each door and drawer?
It turns out that the drawer underneath many ovens serves a very specific purpose — and it's not just for storage.
In this reporter's kitchen, the oven drawer holds a couple of baking sheets and shallow pans. But it was actually designed to broil food or keep it warm after cooking, according to Tasting Table.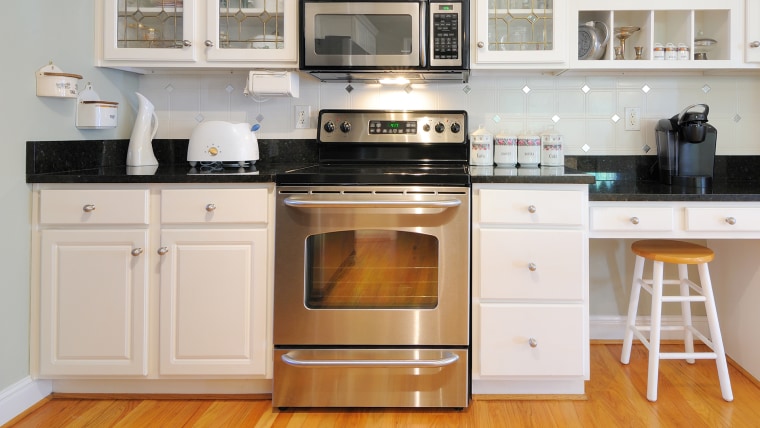 The food website explained that if you have an electric oven, the drawer is likely intended as a space to keep food warm. (Think of when you're having people over and juggling multiple dishes in the kitchen!) And if you have a gas stove, it's probably a broiling drawer — ideal for browning the top of a baked mac 'n' cheese, for example.
After our collective "aha!" moment, we confirmed with chef and cookbook author Candice Kumai, who confirmed to TODAY Food that yes, there are indeed multiple purposes for that oven drawer.
"It can be a broiler drawer for some ovens, and for others, it's a warming drawer," Kumai told TODAY Food, adding that those who use the drawer for storing extra pots and pans aren't completely in the wrong. Whew.
"For others, it may even be for storage. You should definitely [check] the [oven's] manual and you'll explore a new world of oven wonders!"
Kudos to all of you who actually still have the original manual. To everyone else, good luck!