Heading to the ballpark on opening day? You'll definitely want to don some stretchy pants on March 29.
That's because baseball fans probably won't just be munching on peanuts and Cracker Jacks during the game. These days, stadiums are serving up wild creations that rival state fair foods: they're big, bold and really, really unusual.
From a hot dog-stuffed fried dill pickle to a cotton candy-wrapped waffle cone, there's something for every kind of adventurous foodie at baseball stadiums across the country this year.
The Dilly Dog - Globe Life Park, Arlington, Texas
Love dill pickles? Love corn dogs? Then this hybrid dish, available at Texas Rangers' home games, is made for you. It features a hot dog stuffed inside a cored pickle and then deep fried. The internet already has a lot of opinions about the unusual-looking dish.
Toasted Grasshoppers - Safeco Field, Seattle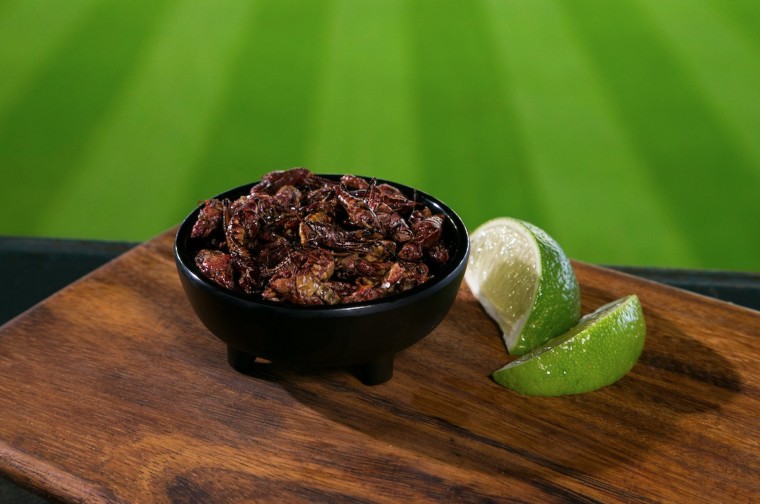 Seattle Mariners fans can snack on toasted grasshoppers topped with a chili-lime seasoning salt. Bugs are becoming a hot-ticket protein item, but this crunchy snack actually debuted last year. It was so well-received that they sold out during the team's home opener.
Tater Kegs - Yankee Stadium, Bronx, New York
It's a jumbo tater tot on a stick — does it get any better? Not really. This snack is available at New York Yankees' home games and it's topped with sour cream, cheddar cheese, bacon bits and scallions.
Barbecue Loaded Funnel Cake - Minute Maid Park, Houston
If you're the kind of person who loves sweet and savory flavors mixed together, you'll probably love this meat-topped funnel cake. Houston Astros fans will be able to nosh on this dish, which features pulled pork, chopped beef, smoked sausage, a citrus-kale black bean slaw and a mustardy barbecue sauce — all served on a deep-fried funnel cake.
Rocky Mountain Po'boy - Coors Field, Denver, Colorado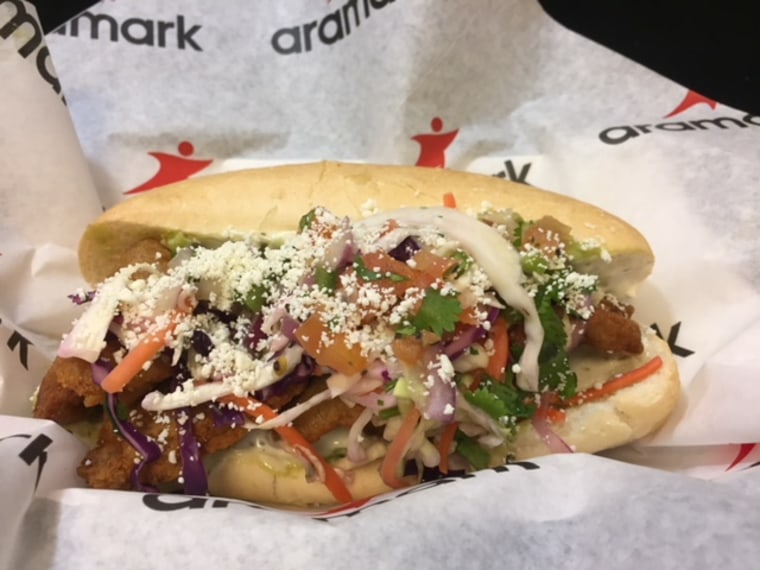 This po'boy sandwich at the Colorado Rockies's stadium is made with deep-fried Rocky Mountain oysters topped with garlic slaw, guacamole, green chili ranch, pico de gallo and cotija cheese, on a roll. Doesn't sound wild enough for ya? In case you don't know, Rocky Mountain oysters are bull testicles. Hey, ranchers consider them to be a delicacy!
Crème Brulee French Toast - Fenway Park, Boston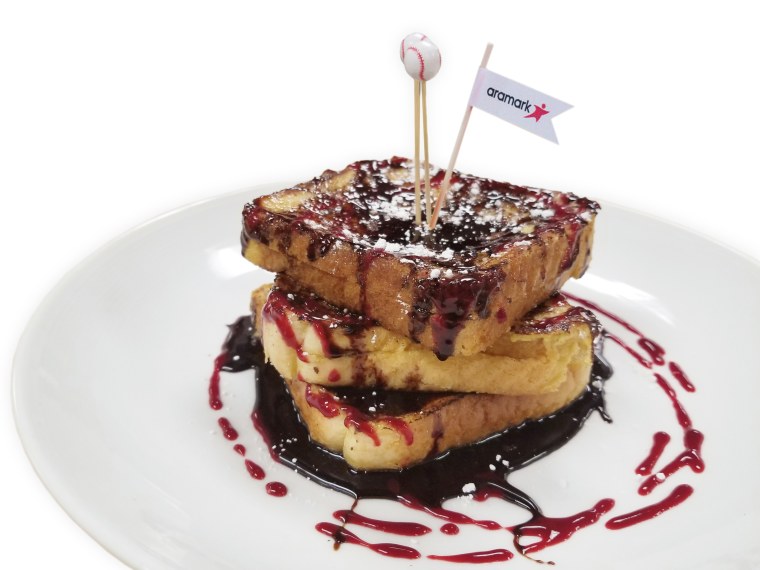 Breakfast for dinner is one thing, but how about breakfast for dessert? This sweet dish being served up at Boston Red Sox home games features fluffy French toast with pastry cream and chocolate ganache, plus Vermont maple syrup and Fenway Farm's Strawberry sauce, all topped with powdered sugar.
Candy Cloud Waffle Cone - Great American Ball Park, Cincinnati, Ohio
Why settle for a plain waffle cone when you can have one with cotton candy wrapped around it? This treat, which is filled with soft serve ice cream and topped with sprinkles, is available at Cincinnati Reds' home games.
If you're not heading to a baseball game anytime soon, you can still get in on the ballpark food fun. Dairy Queen is launching a baseball-inspired treat to celebrate opening day.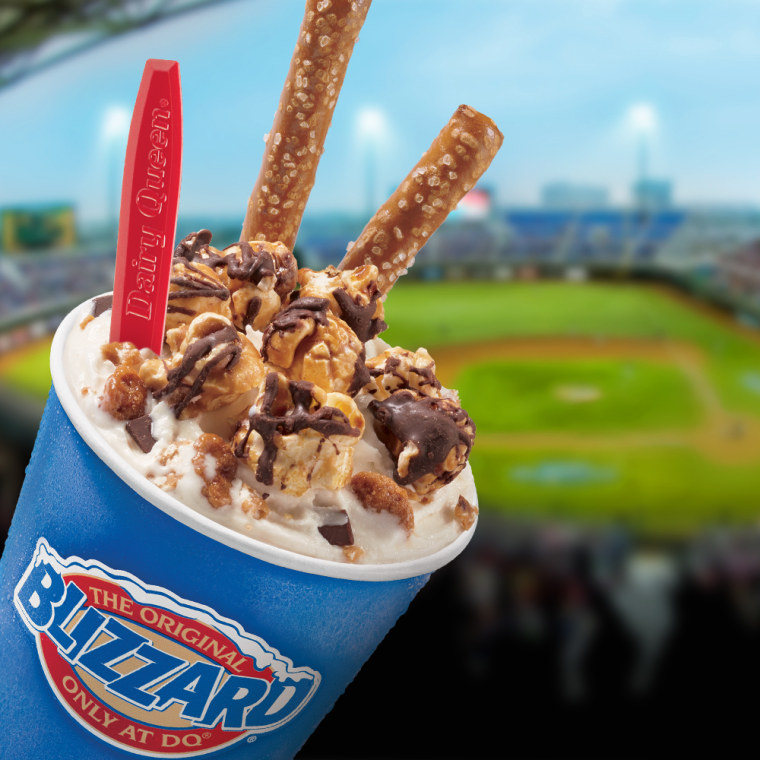 The Triple Play Blizzard is soft-serve ice cream filled with caramel coated peanuts, caramel popcorn brittle and choco chunks. It comes topped with crunchy pretzel rods and chocolate-drizzled caramel popcorn. The dessert, which brings back some serious ballpark nostalgia, will be available in select stores across the country starting March 29.