I'm a true believer that going to see a summer blockbuster movie isn't complete without a box of chewy Swedish Fish and a handful of Oreos. So when the cookie giant announced its latest limited-edition flavor of Swedish Fish Oreos, I jumped at the chance to try them.
Turns out that these babies are really hard to get your hands on in the New York City area because they're only available at Kroger stores. Five phone calls and 10 emails later, they arrived.
RELATED: Oreo reveals new choco-chip cookie and it's amazing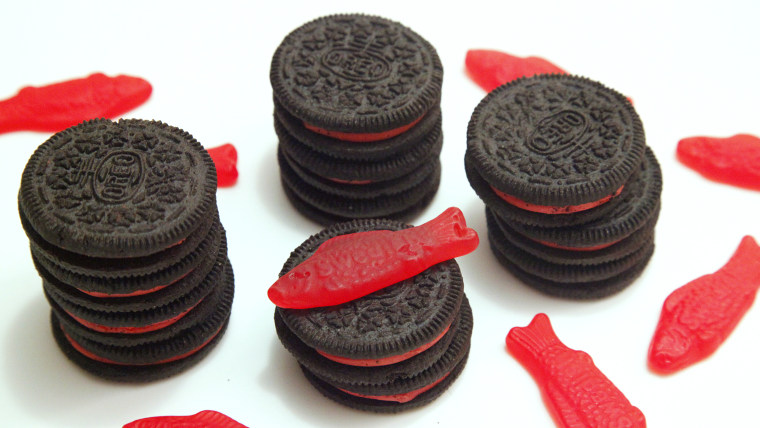 The moment I opened the package, an overwhelming fragrance of the classic gummy candy permeated my desk area. To say that I was terrified as I took my first bite of the bright (almost phosphorescent) red cream-filled cookies is an understatement.
RELATED: Strawberry Shortcake Oreos: We taste the limited-edition cookies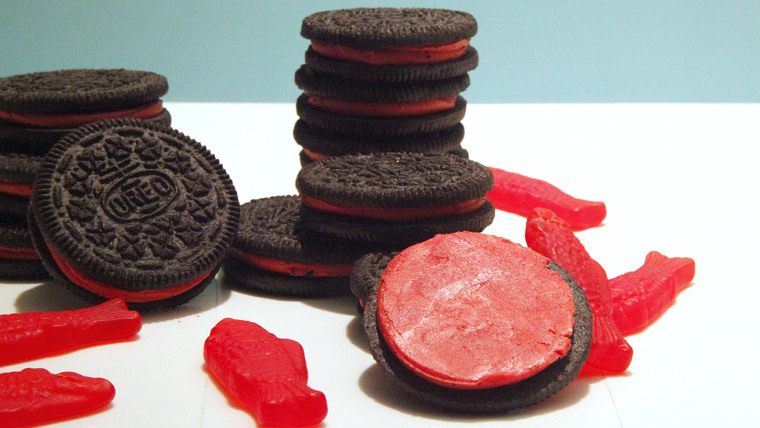 At first, only the familiar deep cocoa flavor of the the chocolaty cookie was apparent. Then the cherry-slash-fruit-punch-slash-strawberry-licorice-like chemical flavor punched me in the mouth.
RELATED: Meet the Oreo Overload Bagel that's lighting up social media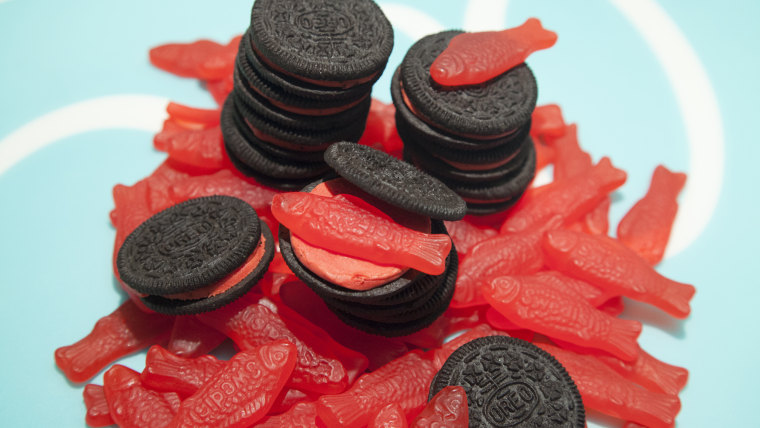 Moment of truth: Oreo may have jumped the shark with the Swedish Fish flavor. It wasn't what I was hoping for so I made the rest of the TODAY team taste them too. A majority of the editors couldn't finish a full cookie, but two die-hard Swedish Fish fans were thrilled with the taste and couldn't get enough of them.
So who knows? These Oreos could be right up your alley. The cookies are currently on store shelves at Kroger grocery stores around the country.
Personally, I'll be sticking to my movie-watching routine and waiting for the next limited-edition flavor to swim out of the Oreo Wonder Vault. Here's hoping the next one is as good as Oreo's choco-chip flavor!