Lately, it seems like voting isn't the only way to show your support for your favorite presidential candidate. Last week, Ben & Jerry's announced its Bernie Sanders ice cream flavor, and now there's a brand-new burger that pays homage to Donald Trump.
Just ahead of next week's caucus, Northside Cafe in Winterset, Iowa has released a new menu item with ingredients that may be as polarizing as its main inspiration.
The restaurant, which has operated continuously since 1876, added the "Trumpburger" to its menu the day the presidential candidate swung by last week. Taking a page from Trump's campaign, the restaurant says it's "making the hamburger great again."
Northside is no stranger to visits from GOP hopefuls—both Ben Carson and Mike Huckabee each met with voters at the popular hangout earlier this month. The Trumpburger is the eatery's sole candidate-inspired menu item, but "We don't back any one candidate," owner Michele Jahncke told TODAY.com. Instead, the owners saw an opportunity to make the most of Trump's arrival. They thought, "We should make a burger that matches his personality."
RELATED: Donald Rumsfeld: Donald Trump has 'touched a nerve in our country'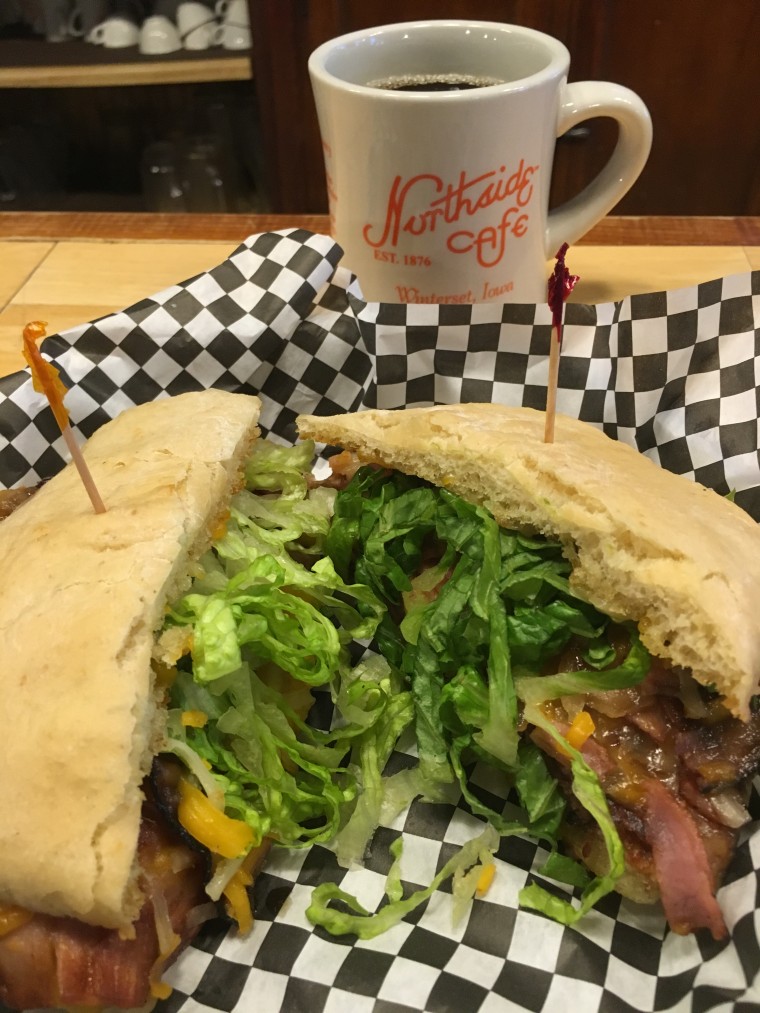 According to the description, the burger "is all business" and true to its namesake, is "for the man who likes to ham it up for the cameras." For $14.99, diners get an all-beef 1/3-pound patty that's stacked with half a pound of ham. The burger's resemblance to the businessman doesn't stop there—it also features "shredded cheese as Trump continues to shred the competition in the polls."
But wait, there's more. To top it all off, there are "grilled onions for all the tears from political pundits who can't figure Trump out."
So far, the burger has been a hit. So many people have frequented the restaurant in the last week that "We've lost count!" Jahncke said.
RELATED: Donald Trump: Sarah Palin could 'play a position' in my administration