In a world of single-task kitchen implements like avocado dicers, strawberry hullers and banana savers (no, really), isn't it nice to know that there's still a tool that can multitask efficiently? The peeler has been around for centuries, and its workhorse nature has endured, helping us make pristine mashed potatoes and perfect pies.
But there's more to this simple slice-of-life tool — here are 5 other ways to put the vegetable peeler to work.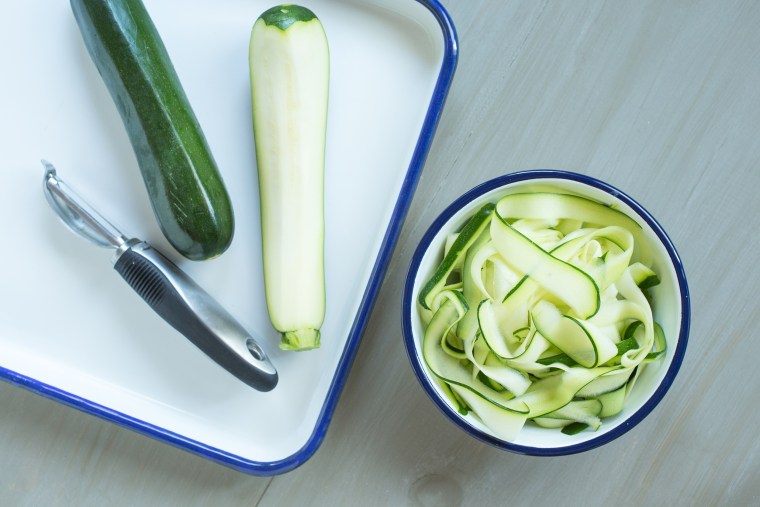 1. Get into the zoodles craze
Not ready to commit to a spiralizer? You can try out the zoodle trend without investing in yet another piece of kitchen equipment. Use your peeler to slice zucchini into long, fettuccine-like strips, whittling the squash down to its seeded core. Use in salads or grain bowls, or toss with your favorite pasta sauce.
RELATED: Natalie Morales shares her Zucchini 'Pasta' with Pesto recipe
2. Make old potatoes new again
There's a sneaky-cool design built into every vegetable peeler — and it's been right in front of your eyes this whole time! Each one has a functional bit that helps you remove the sprouting eyes that pop up on old potatoes. (On swivel peelers, it's usually a rounded nub or bladelike extension on the tip; on Y or flat peelers, it's usually a rounded loop on the side of the blade holder.) Use this piece to dig out the eyes and any dark spots on your potato before cooking them — sprouts, green skin, and colored spots on potatoes indicate the presence of a toxin known as glycoalkaloid, which can be toxic if eaten in large quantities.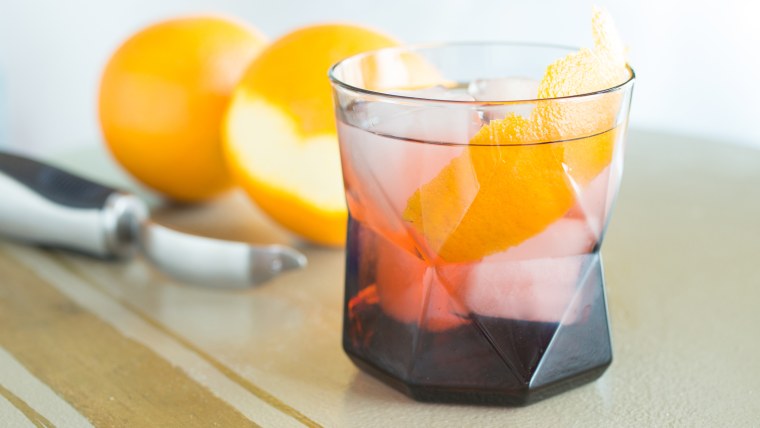 3. Garnish cocktails like a pro
Top mixologists know that the essential oils in citrus rind add extra aromatics and flavor to a drink; that's why you'll see curls, twists and slabs of citrus in your fancy cocktails. Add this extra pro touch to your at-home cocktails by slicing off a thick piece of orange, lemon or grapefruit rind with your peeler, taking care to avoid the bitter pith (the white part). Bend the slice slightly to release the oils and drop into the drink.
4. Get them to eat their broccoli
It's not a problem to get the fam to scarf down broccoli florets (especially when there's butter involved). But it usually takes some convincing to get people to eat the tough stalk. Use a vegetable peeler to slice off the woody outer layer of the stem, revealing the tender inner core. Chop into bite-size pieces and cook with the florets for a no-questions-asked meal addition.
RELATED: How to spiralize different types of vegetables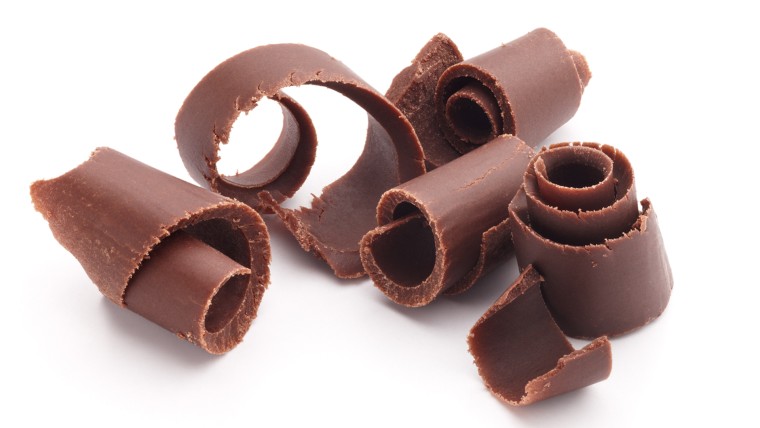 5. Shave chocolate for fondue and more
Curls of chocolate amp up just about every dessert we can think of: sprinkle them over cheesecake, throw them on top of ice cream, birthday cake, whipped cream-topped anything or just eat plain. Even better, for a quick chocolate fondue, melt the shavings in a microwave in 20-second intervals to make a dipping sauce for strawberries, bananas and cookies.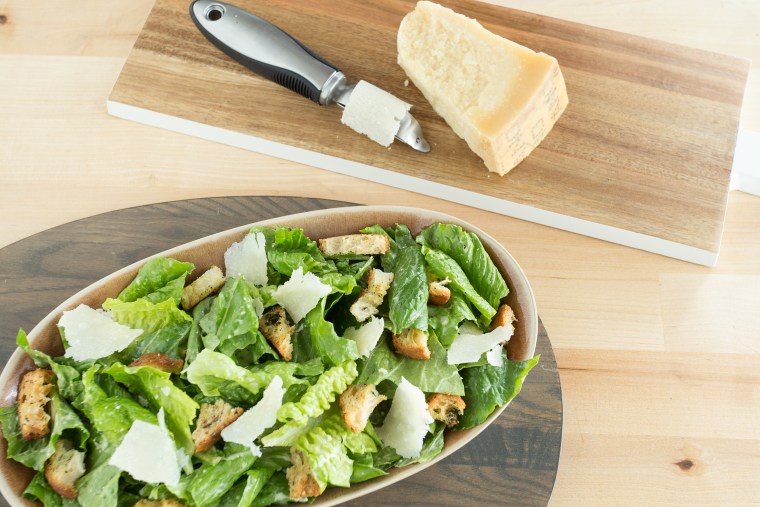 6. Cheese up your Caesar — or any other salad
Don't bother hacking away at a hunk of Parmesan to get picture-perfect curls for your classic Caesar salad. A vegetable peeler is the perfect instrument for shaving hard and semi-firm cheeses into whisper-thin slices. Mix it up with a little Manchego, or go crazy with aged Gouda in your salad bowl. Or if you're more into sweet than savory, use the peeler to make professional-looking chocolate curls and ribbons for the best-looking baked goods on the block!
RELATED: 5 ways to use a grapefruit spoon (that have nothing to do with grapefruit)