Wherever you're headed this summer, celebrate the easy way —with six smart and portable ideas for beer, wine, and cocktails. From a park picnic to a day at the beach, we've got you covered with tasty pre-filled wine cups, an ingenious beer cooling device, and the easiest way to transport cool cocktails on-the-go.
These genius pre-filled single-serve containers of wine eliminate the need for lugging along glasses or a corkscrew. A stack of four is equivalent to a 750 ml bottle of wine and there are even four varietals: Cabernet Sauvignon (our top pick), Pinot Grigio, Chardonnay, and a red blend. Best of all, they're shatterproof, easy to carry to the park or beach, and recyclable after you've finished them—and you will. $13 for a stack of four.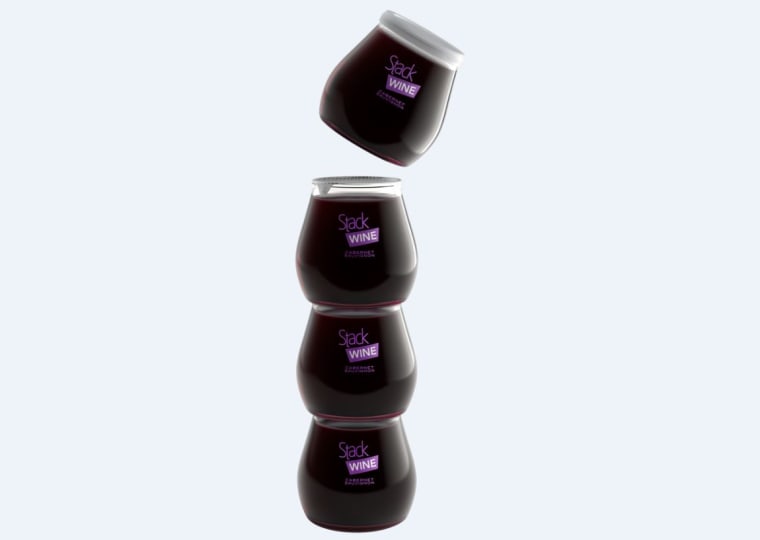 XO, G, a line of stackable wines from Giuliana Rancic that's available at Walmart, offers a similar option. If you're a fan of sweet wines, XO, G offers a Moscato, along with a rose, Pinot Grigio and Pinot Noir. $9.97 for a stack of four.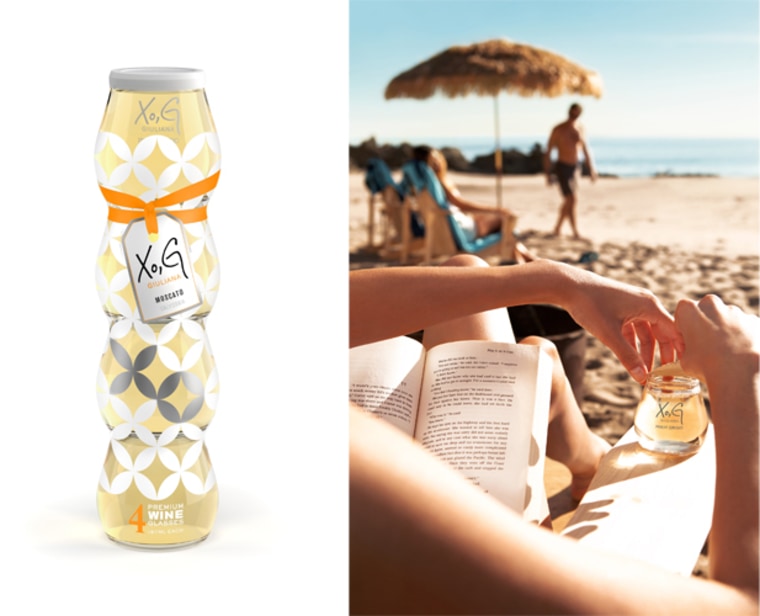 Never sip a warm beer again with this smart cooling device that instantly lowers the temperature of your brew. Simply freeze the elongated stainless steel cork for 45 minutes then insert it into your beer bottle, and voila! You'll have perfectly chilled beer with every sip. $16.99 per device.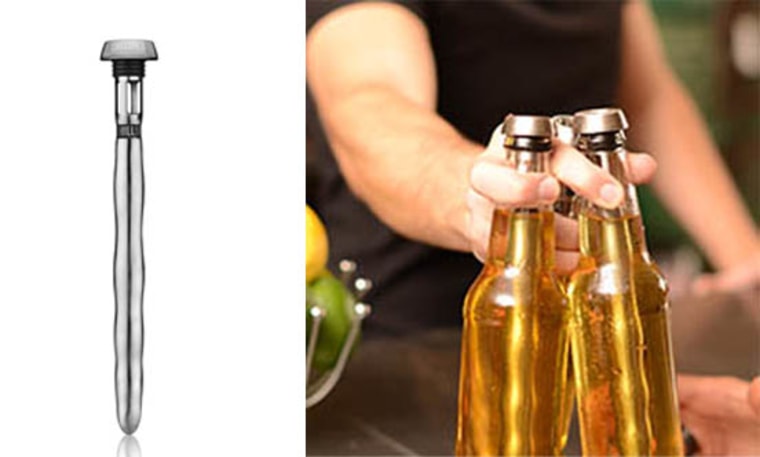 Pedal Happy's Bicycle-Mounted Wine Holder
Look mom, no hands! Biking to a picnic just got easier with this lightweight wine bottle carrier that you can attach to your Schwin. Even better, there's a built-in stainless steel cork remover for when you reach your destination. $65.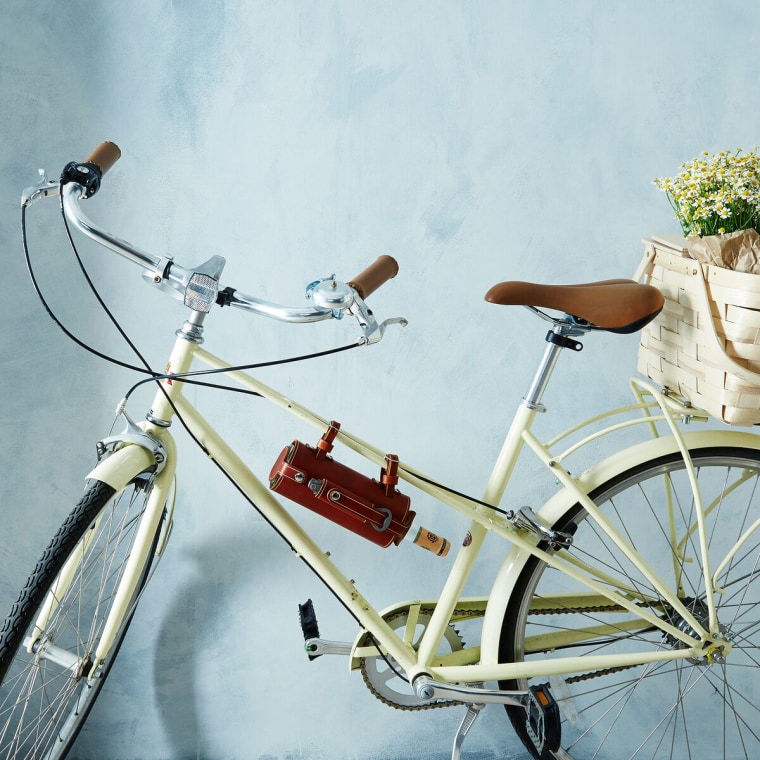 Our new favorite way to keep mixed drinks cool and portable is to make them into individual boozy slushies. Simply make a mixture of your favorite cocktail (try equal parts orange juice, mango juice, light rum, and dark rum), fill up these BPA-free pouches, and freeze. A couple of hours later you'll have delicious and refreshing ice-pop cocktails to-go. $4 for an 18-pack.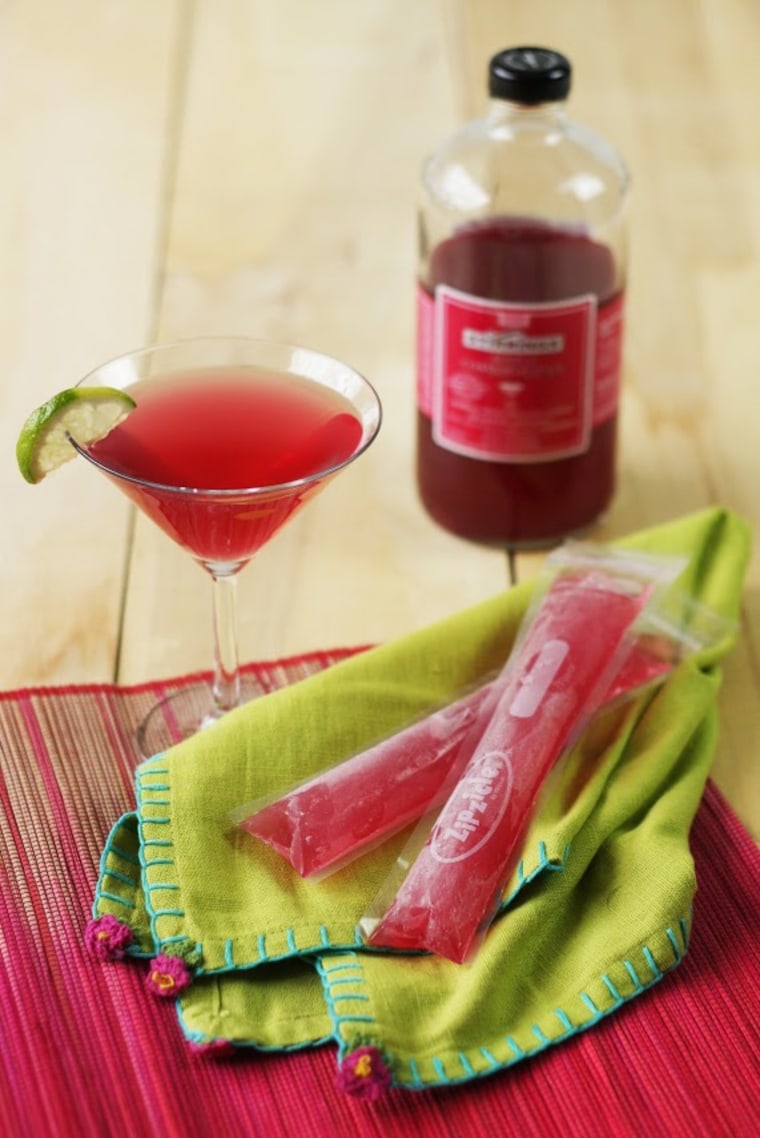 Topped with a lid that has a thumb-slide opening, this double-wall acrylic beer tumbler will keep your brew cool and also prevent accidental spilling. The company also has a line of double-wall wine sippy cups called Vino2Go that's ideal for oeneophiles. $15 for an 18-oz. cup.