When it comes to food, the Wahlberg brothers are really on a roll.
On Thursday, the team behind the Wahlburgers fast food chain — brothers Donnie, Paul and Bob, along with their mother, Alma — unveiled a new food truck in their old Boston neighborhood of Dorchester, Massachusetts.
Though he couldn't be there in person, Mark Wahlberg even FaceTimed in for the ribbon-cutting ceremony.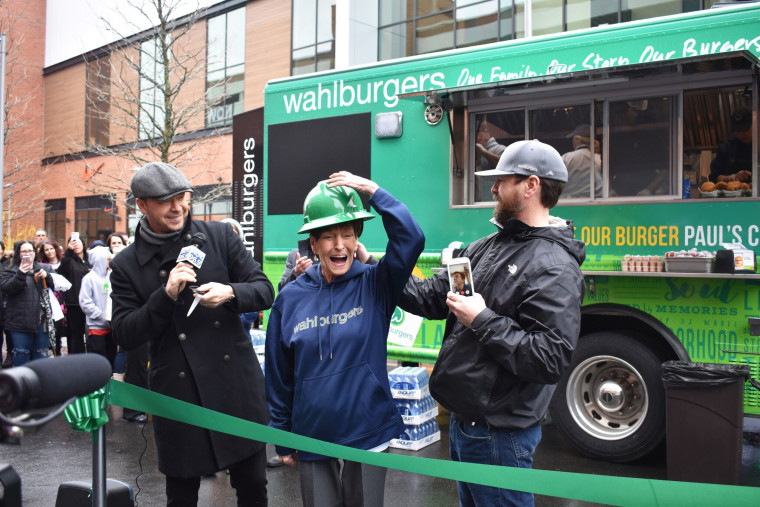 "We're very excited that after six years with the brand that it's all come full circle," Wahlburgers CEO Rick Vanzura told TODAY Food. "Dorchester was years in the works of having the right spot. We're all so excited ... That's why so much of the family came out to support. It's a big deal for all of us."
In addition to hosting a ribbon cutting and getting to know their customers, the Wahlbergs gave the first 100 hungry fans free lunch.
Paul Wahlberg later grilled up $5 burgers for attendees who arrived after the free food was gone.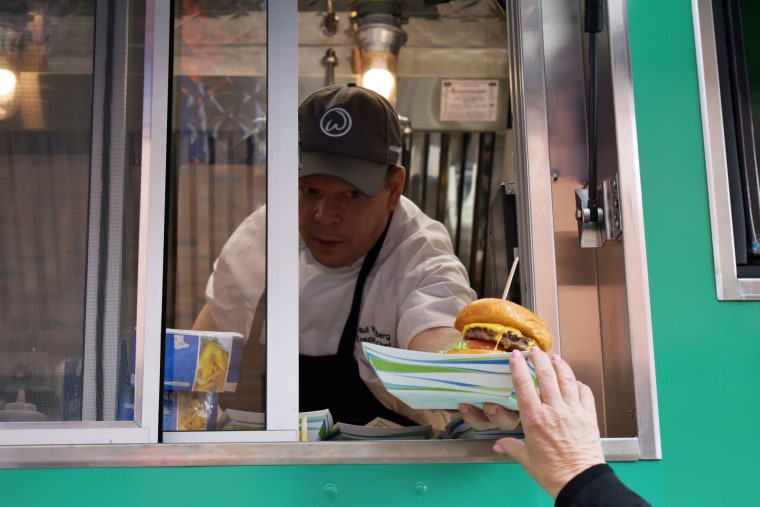 On social media, visitors praised the Wahlbergs for throwing a great food truck-unveiling party.
One instagramer wrote: "Was such a great event!!! Thanks for taking care of us. Excited to come back once the restaurant opens!!!"
Another commented: "Soooo good to see your mom there. What a legacy."
One tweeter said the event felt like home.
And it looks like Donnie felt the same.
Since Donnie, Mark and Paul Wahlberg started up their first burger spot in 2014, they've opened 24 restaurants, launched a reality TV show and now have two food trucks operating out of Philadelphia and Boston. By the end of 2018, the company plans to start operating a food truck in Palo Alto, California, and open up to 15 new restaurants, including one in Dorchester.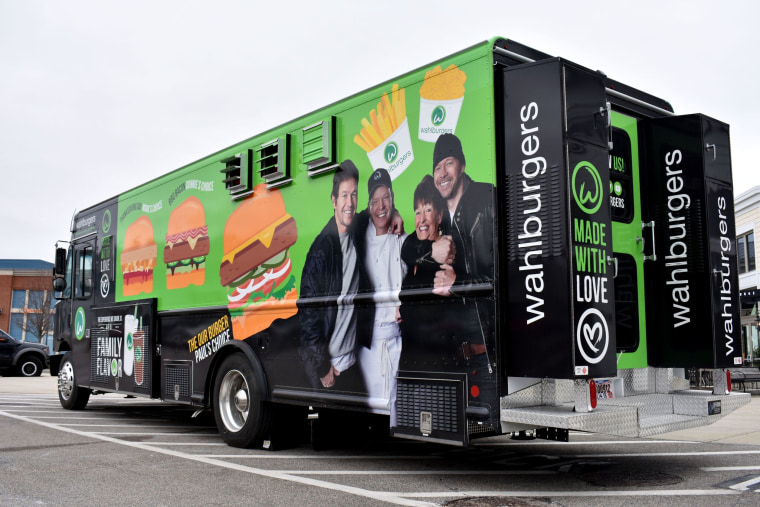 For those craving a burger in the New England area (or just a potential Wahlberg brother sighting), the new food truck's first main event will be at Harpoon Brewery's 2018 HarpoonFest in Boston on May 18 and 19.
"The truck will travel throughout New England," Venzura said. "Mark in particular wanted the truck to be available at different events. I think you'll see that truck traveling quite a bit."