There's no better way to say, "I love you" than with food, but that doesn't mean that you need to cook an elaborate dinner and buy the biggest heart-shaped box of chocolates that you can find. Take the easy way out instead with these five game-changing V-Day kitchen hacks.
1. No-mess chocolate-covered strawberries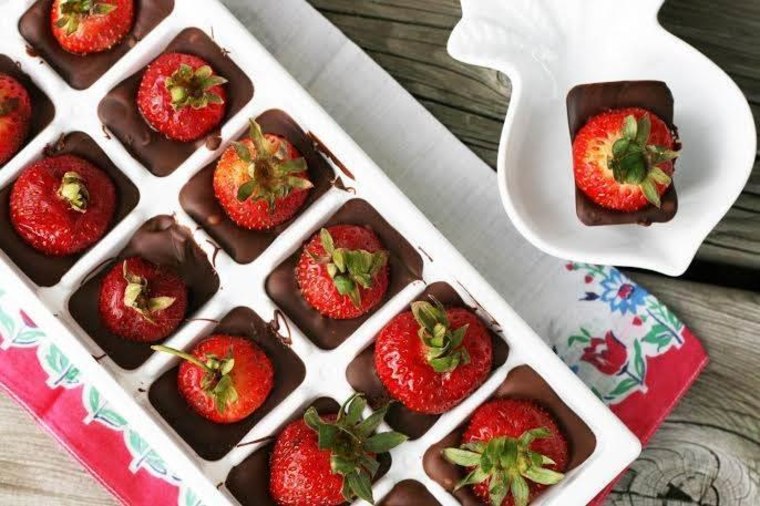 Cheap Recipe Blog's hack for making the classic V-Day treat of chocolate-covered strawberries involves a microwave and an ice cube tray: Microwave chocolate chips in 30 second intervals until chocolate is melted. Pour chocolate into the ice cube tray, and then place one strawberry in each compartment. Refrigerate for one hour and voila!
2. Shuck oysters with a screwdriver
What's Valentine's Day without oysters? To open the bivalves without a metal glove and oyster knife, simply dig into your toolbox. Wrap the washed oyster in a folded kitchen towel and hold firmly with one hand. Using your other hand, insert the tip of a flat-head screwdriver into the hinge of the oyster. Twist the screwdriver to pop the shell, and then run the tip forward to remove the top. Cut under the oyster to detach it from the shell. Serve with mignonette, lemon and hot sauce.
3. Bacon roses
Not sure if you should give your date red, pink or white roses? Instead show your love with a bouquet of these savory edible flowers. Individually roll bacon strips into buds and secure each with two toothpicks. Place the buds on a wire rack and bake at 400 degrees F for 25-35 minutes. Once cool to the touch, remove toothpicks and attach buds to plastic stems from a craft store.
RELATED: More DIY Valentine's Day gifts
4. Heart egg in a hole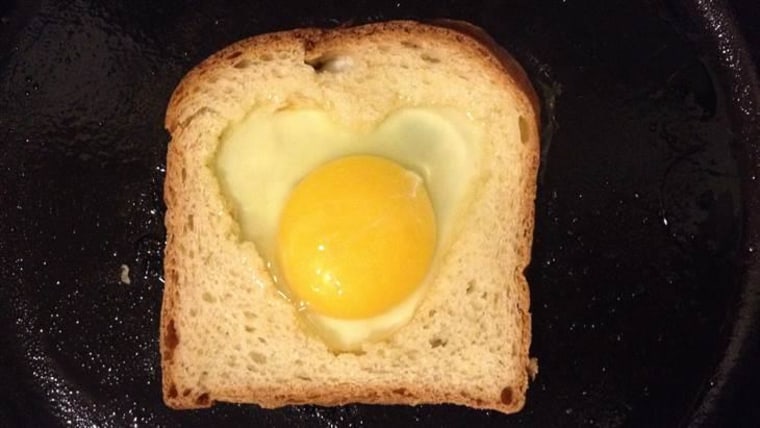 Instead of an elaborate breakfast in bed, keep things simple with this romantic version of classic toad in a hole. Using a heart-shaped cookie cutter, remove the center from two slices of bread. Place the slices in a lightly buttered pan on medium heat. Crack an egg into the hollow of the bread. When egg whites are opaque (about 2 to 3 minutes), carefully flip. For runny eggs, remove from heat after 30 additional seconds. For well-done eggs, remove from heat after 3 minutes.
RELATED: More heart-shaped food
5. Heart-shaped cupcakes, the easy way
Marbles are the key to this no-fuss kitchen hack that's sure to impress a dessert-loving sweetheart. Using an ice cream scoop, pour cupcake batter into a muffin or cupcake tin that's filled with paper liners. In each compartment, place a glass marble between the liner and the baking tin. Bake for about 18 minutes. Once cool, decorate with frosting and serve.
RELATED: How to open Champagne like a boss
This article was originally published February 12, 2015.