Warm weather is here at last, and that means time for cool drinks among friends. Want to be the host with the most this season? Serve updated takes on refreshing iced tea. We asked Steve Schwartz, master tea blender for the Los Angeles-based tea importer and seller Art of Tea, for his tips on how to reinvent the classic seasonal beverage as a killer crowd pleaser and he shared these six hacks and tips.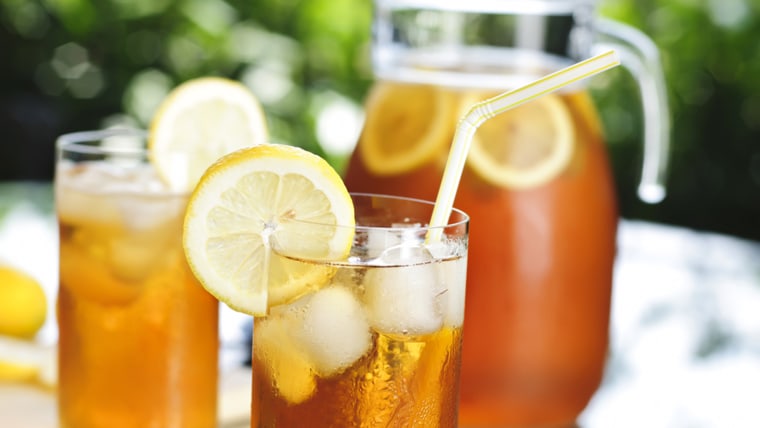 Brew it cold: Instead of using hot water to brew tea, Schwartz suggests cold brewing your tea for a smoother flavor and less tannins (which can cause that "pucker" effect). Pour cold water over tea leaves in a sealable container, steep overnight, strain to remove the leaves and enjoy!
Related: How to make simple syrup for iced tea and more
Keep it concentrated: Instead of using regular ice cubes in your iced tea, use iced tea itself to make the cubes. This way, it won't taste diluted no matter how long it sits. "Use the same flavor of iced tea that you are serving, or experiment with different flavors," Schwartz says. "For example, you can pair a black iced tea with mint iced tea ice cubes for a subtle infusion of mint."
Update a classic: You can use the ice-cube idea for a wow-worthy twist on an Arnold Palmer, Schwartz says: "I love applying this trick to lemonade using black tea ice cubes in a glass of lemonade. If you like your Arnold Palmer to have a stronger concentration of tea, you can reverse it and use lemonade ice cubes [in tea] instead."
Related: The simple trick to getting more juice from your citrus
Make a pretty presentation: If the occasion calls for a dressier presentation — say a bridal or baby shower — take your ice cubes to the next level by freezing spherical iced tea ice cubes with a bloomed flowering tea in the center. "The visual is stunning and makes a statement for all those summer entertaining occasions," Schwartz says.
Give it a grown-up twist: Although iced tea is a great option by itself for seasonal sipping, it also makes a tasty — and unexpected — base for a fruit sangria or tea punch. Schwartz says that one of his favorite tea sangria recipes involves hibiscus iced tea combined with sweet wine (think a Moscato or Riesling), fresh fruit (grapes, strawberries, apples), and a touch of sweetener. And he says, "You can create something similar with any flavored iced tea."
Or keep it family friendly: Tea also makes an ideal base for nonalcoholic mocktails that can please an all-ages crowd. "Create a mimosa using a brisk black tea such as Ceylon or Darjeeling instead of champagne," Schwartz suggests. "Combine it with orange juice and a splash of soda water, and you'll have a super refreshing spritzer."