Invited to someone's house for dinner, to spend the night or for the whole weekend? Whatever you do, don't show up empty handed. Lifestyle expert and TODAY contributor Elizabeth Mayhew shares a slew of creative ideas (no scented candles or bottles of wine here!) that will be sure to please your host and will likely get you invited back.
Invited to lunch or dinner?
Bring your host one of your favorite kitchen gadgets or pantry staples. Here are a few of my favorites.
1. Micorplane Flexi Zesti, $10, Sur La Table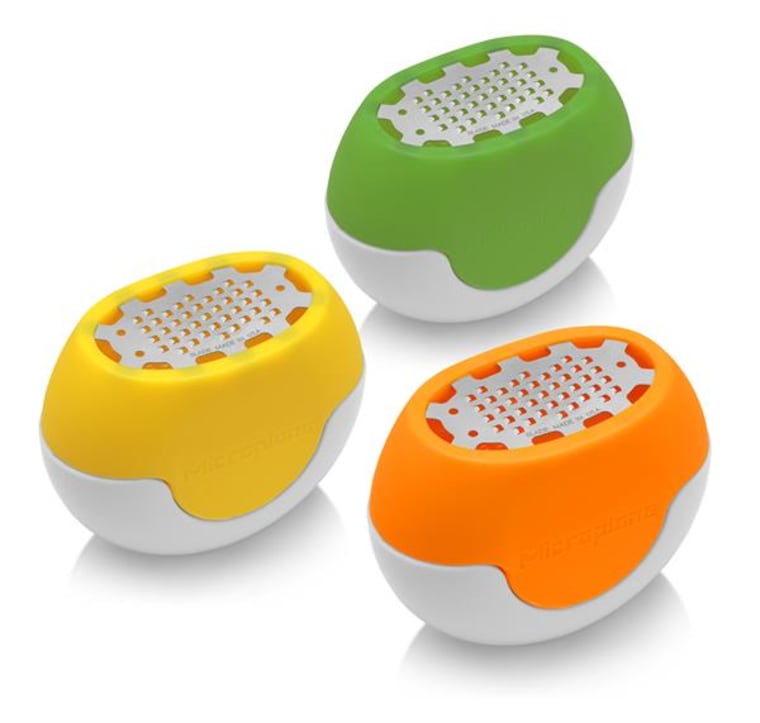 This miniature microplane is perfect for zesting citrus or ginger. The silicone top flexes and adapts to the shape of your hand. The zest falls into the attached chamber, which makes storing easy. The two sections pull apart for easy cleaning.
2. Onion Goggles, $23, Su La Table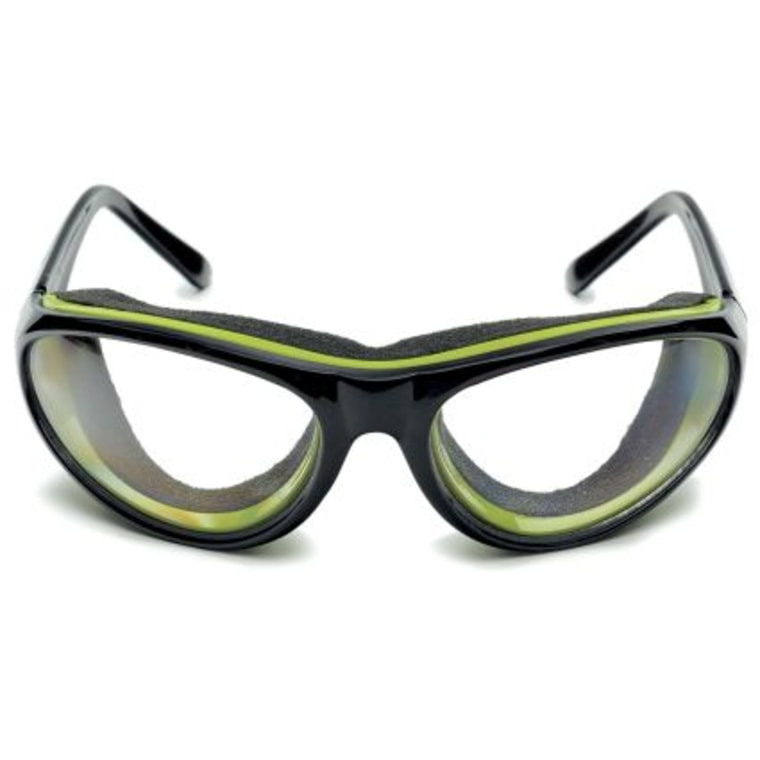 I can't cut an onion without these! These sturdy plastic goggles have a comfortable foam seal that protects your eyes from onion vapors — and they have anti-fog lenses just in case.
3. Kuhn Rikon Stay Clean Scrubber, $8, Amazon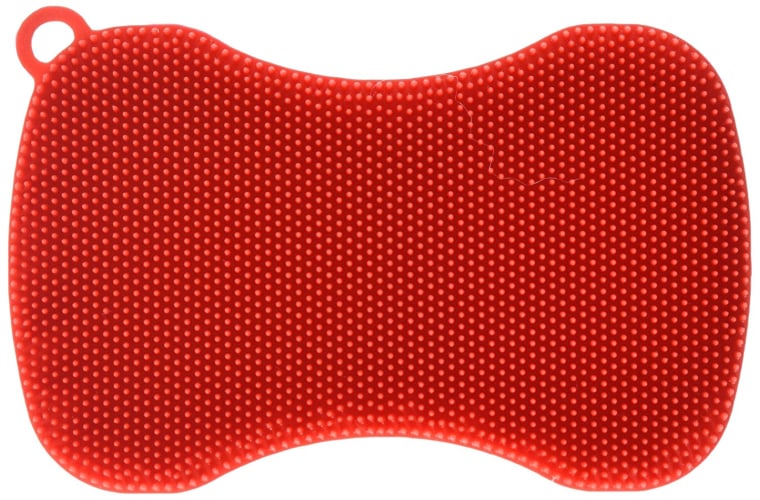 I am obsessed with these new silicone "sponges." They never smell and you can just wash them in the dishwasher and use them over and over. Tie one up with your favorite dish shop and a dish towel or two. If you are a really good guest, you'll offer to stay and help with the dishes.
4. Sono Wood Whale Salad Servers, $15, World Market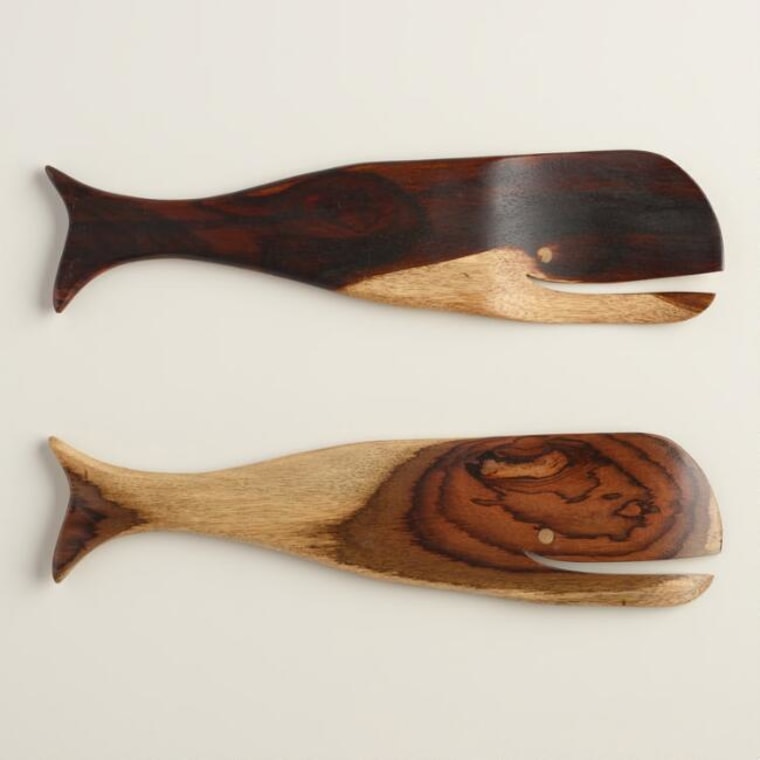 These whale-shaped wooden salad servers make the perfect gift, especially when you add a note that says "no matter how you toss it, we always have a whale of a time at your house!"
5. Oxo Tabletop Spiralizer, $40, Amazon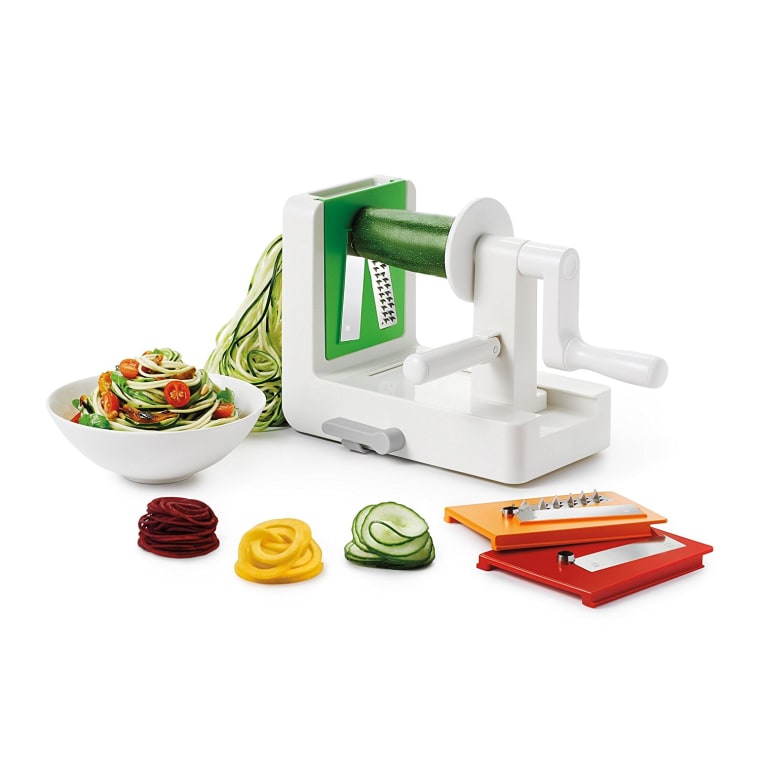 Spiraled veggies are all the rage. This spiralizer comes with three interchangeable blades: spaghetti cut, fettuccine cut and ribbon cut/individual slice.
6. Williams Sonoma House Olive Oil, $30, Williams-Sonoma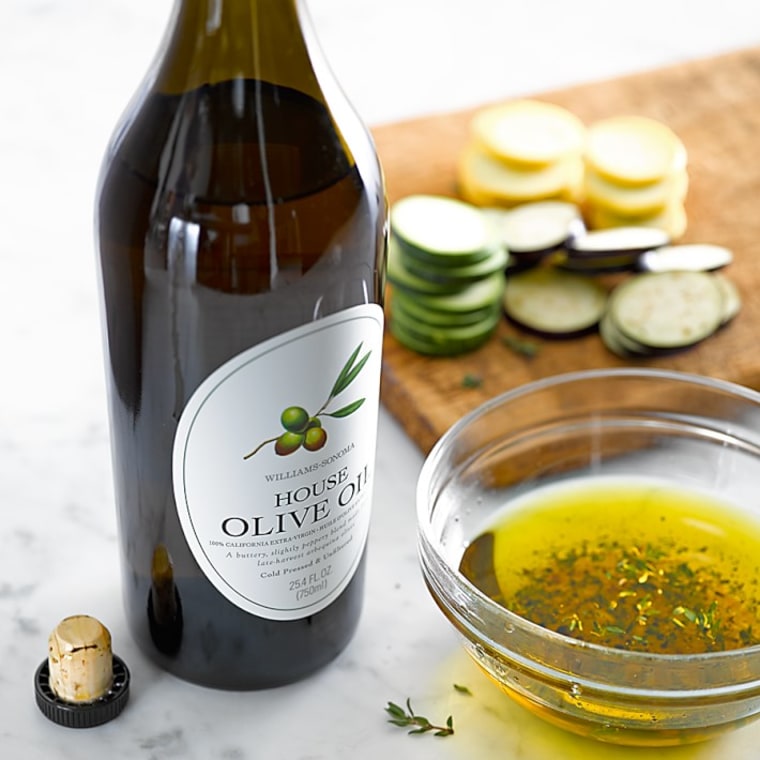 Pantry staples like olive oil and honey are always a welcome gift, especially if they are local to your area or if they are top quality. Williams Sonoma has lots of options, including the house blend pictured here.
7. BumbleBerry Chunk Honey, $24, Terrain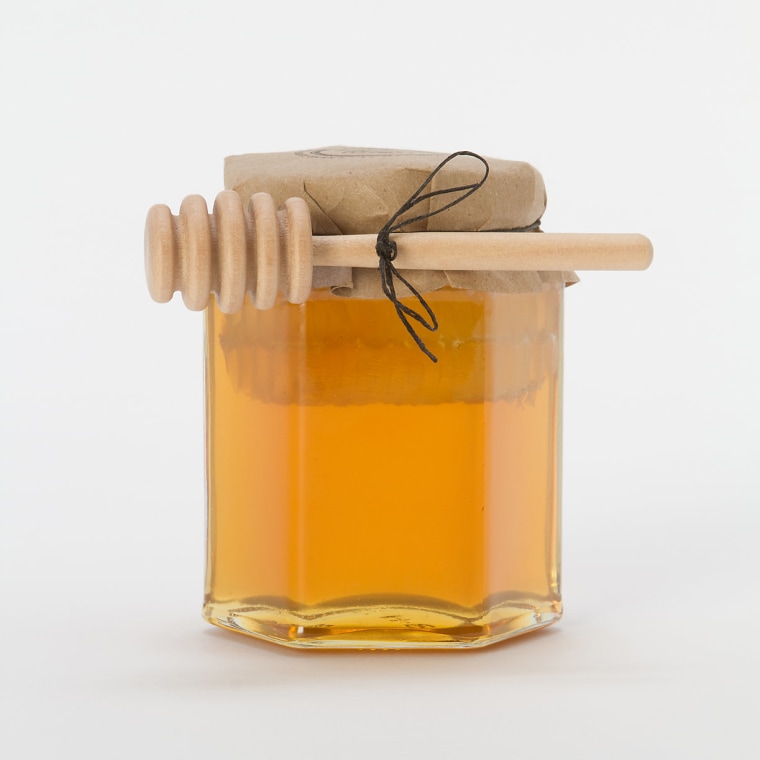 Fresh from Pennsylvania's BumbleBerry Farms, this wildflower honey surrounds a chunk of comb. BumbleBerry bees visit more than two million flowers to gather nectar for each pound of this all-natural honey, which comes hand-sealed in a jar with a wooden dipper.
Invited to a beach party or barbecue?
Going to a beach party or backyard barbecue? Bring something useful.
8. Monogrammed Beach Spiker, $16, White Elephant Designs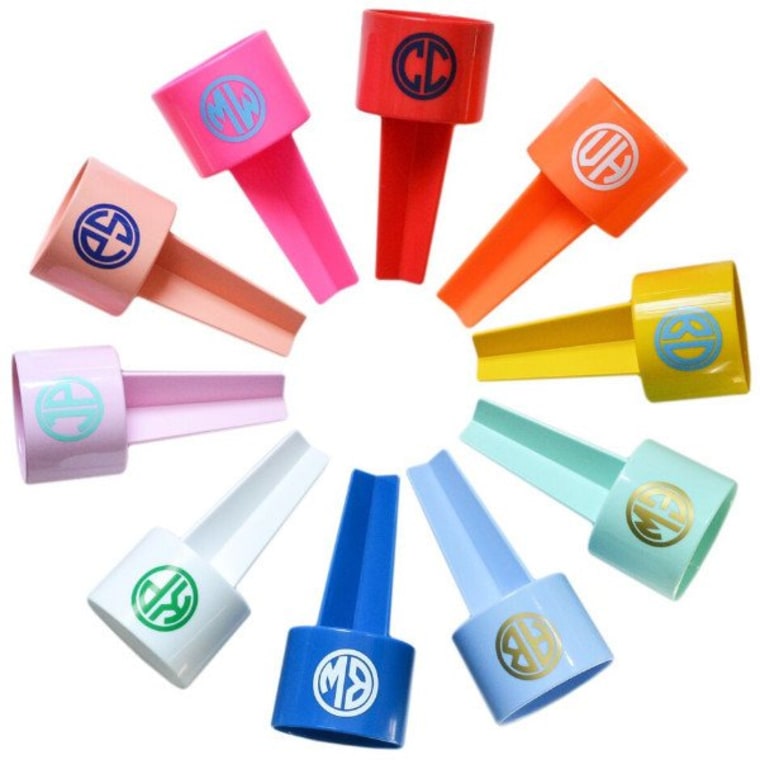 For the beachgoer, these personalized drink spikes will keep beverages from spilling in the sand. Available in a rainbow of colors. Allow some time for monogramming.
9. Drinks Dispenser for a DIY Sangria Kit, $18, World Market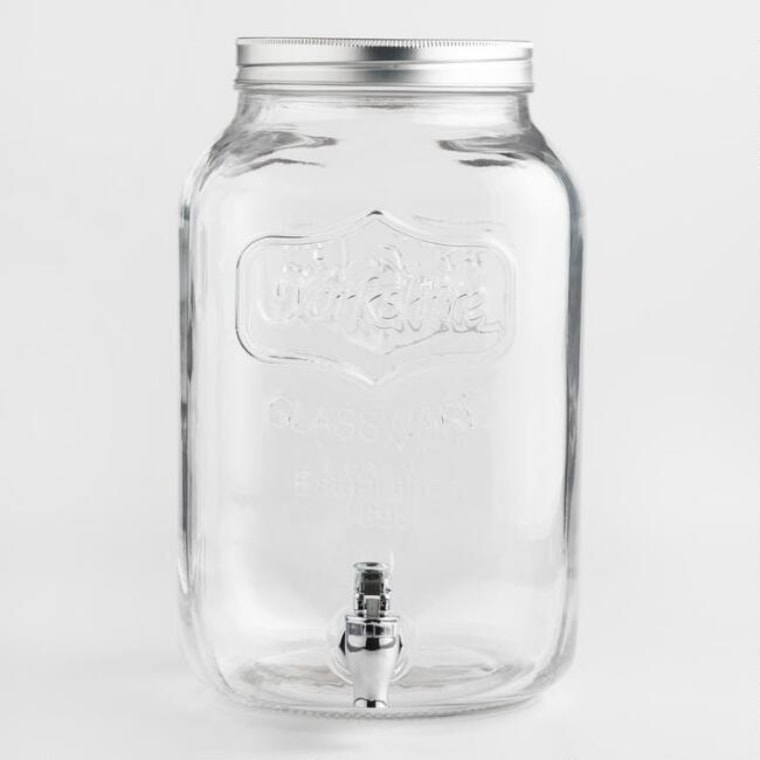 Package all sangria ingredients in a drinks dispenser — fruit, white wine, brandy, sugar —and tie it up with a wooden spoon.
10. Govino Dishwasher Safe Unbreakable Wine Glasses, $13, Amazon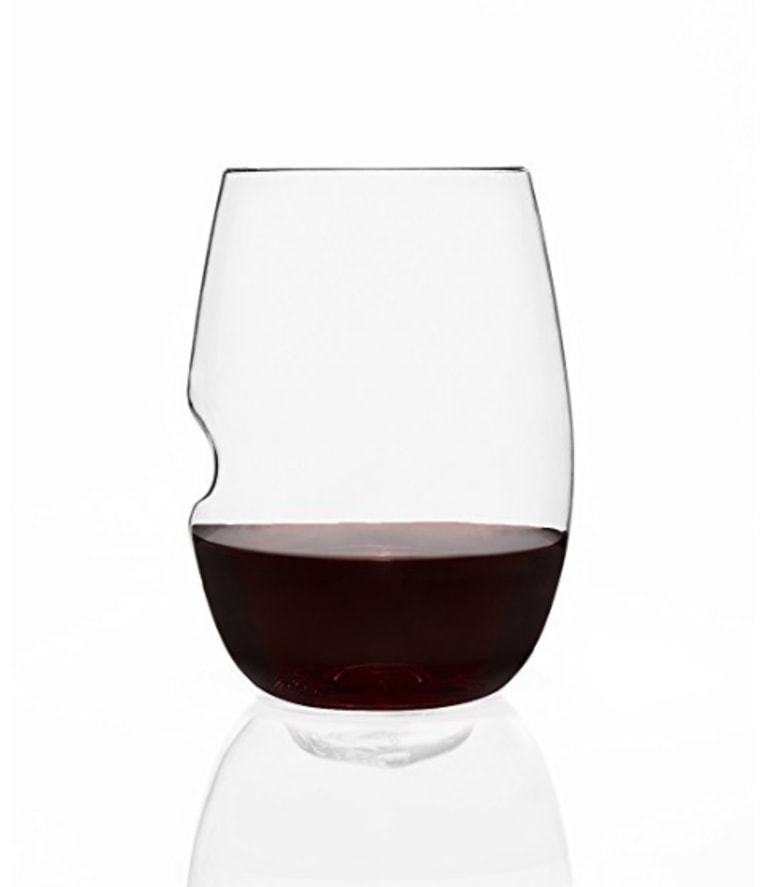 These flexible glasses look like real crystal, but they are shatterproof, reusable and recyclable, so they are perfect for barbecues, picnics or a summer cocktail party.
11. Cooler Tote, $68, Draper James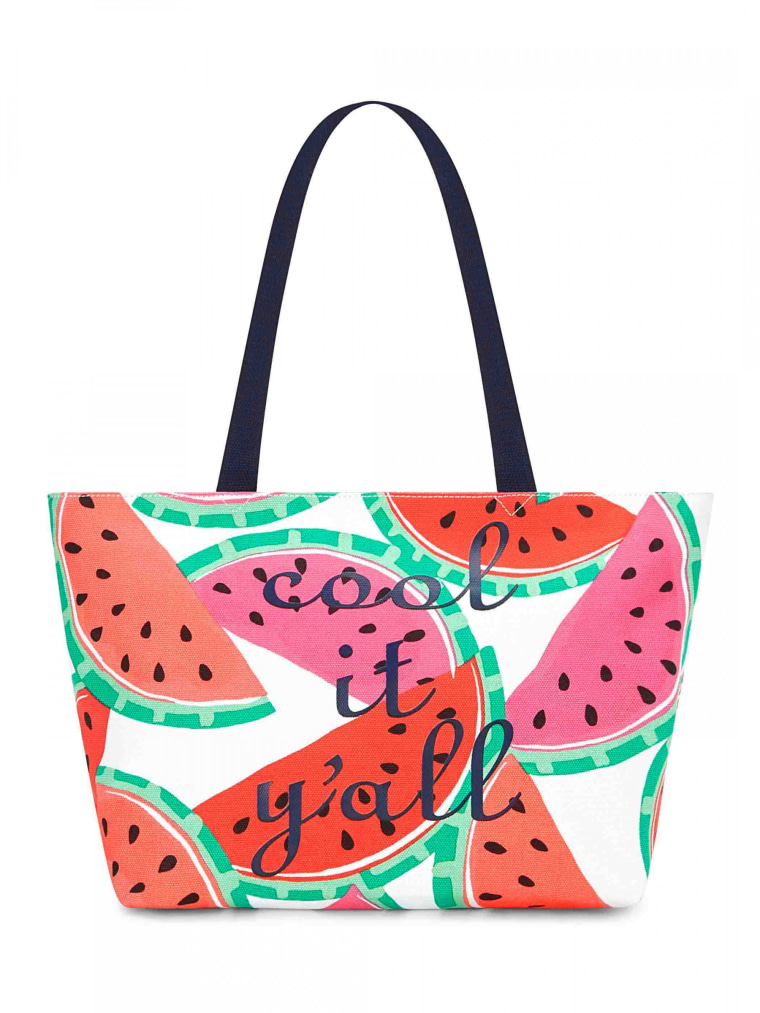 This cooler tote is perfect to take to the beach, pool or to a picnic. It's lightweight and keeps whatever's inside cool. Pretty cool, y'all!
12. Nice to Meat You apron, $40, Etsy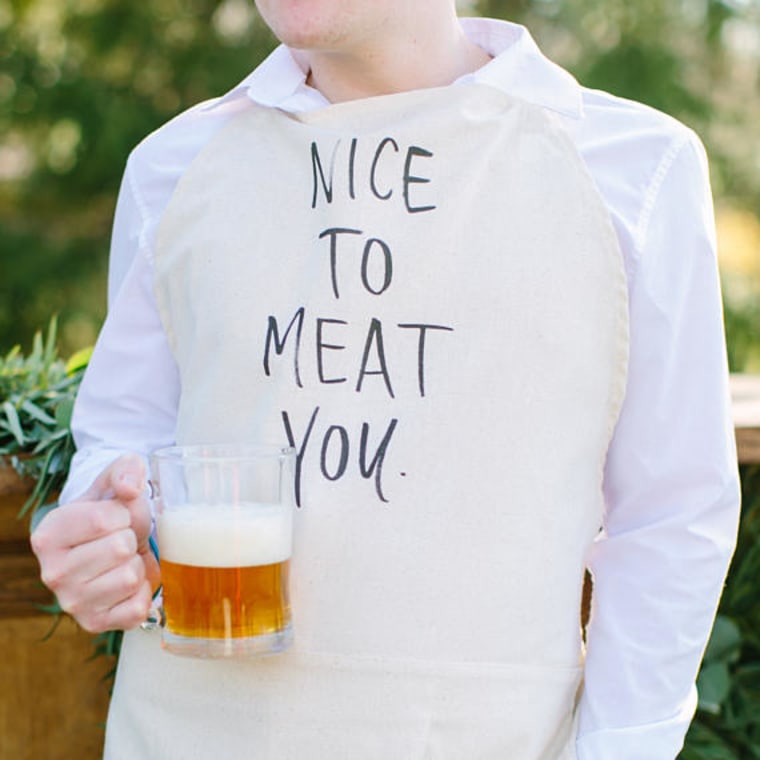 Going to a barbecue, but you've never met the host? This 'Nice to meat you' apron is the perfect gift.
13. Fizzics Waytap Beer Dispenser119, Amazon
And for the beer lover! Give any beer from a bottle or can the fresh taste and mouthfeel of draft beer with this battery operated, portable machine from Fizzics.
Spending the night?
If you're invited for an overnight visit, bring breakfast!
14. Classic Croissants, $40 for 15, Williams-Sonoma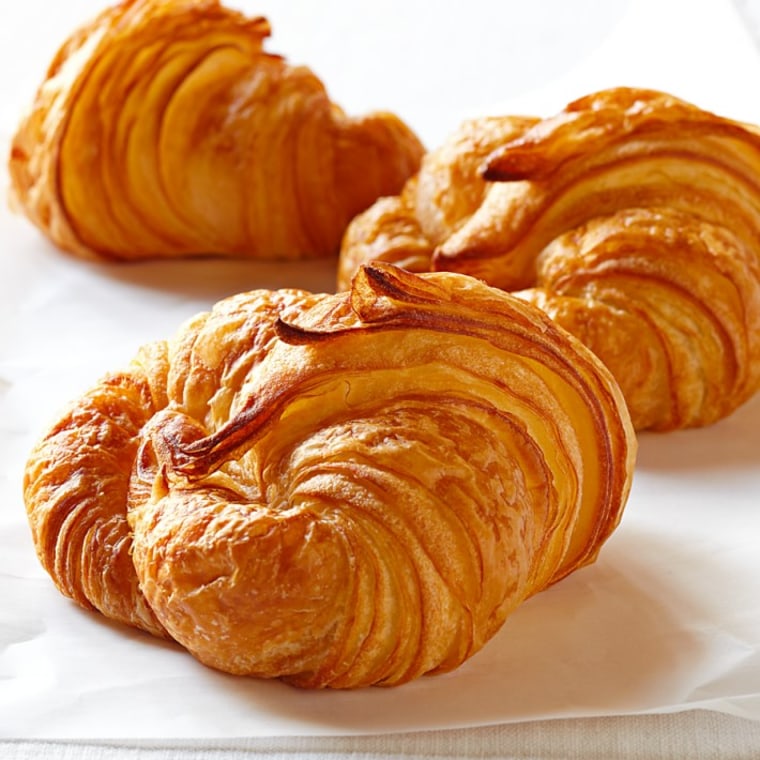 You can never go wrong with hot from the oven baked goods — they're definitely a crowd pleaser. And every host or hostess will appreciate help with breakfast the next morning.
15. Grain and nut granola, $28, Blackberry Farm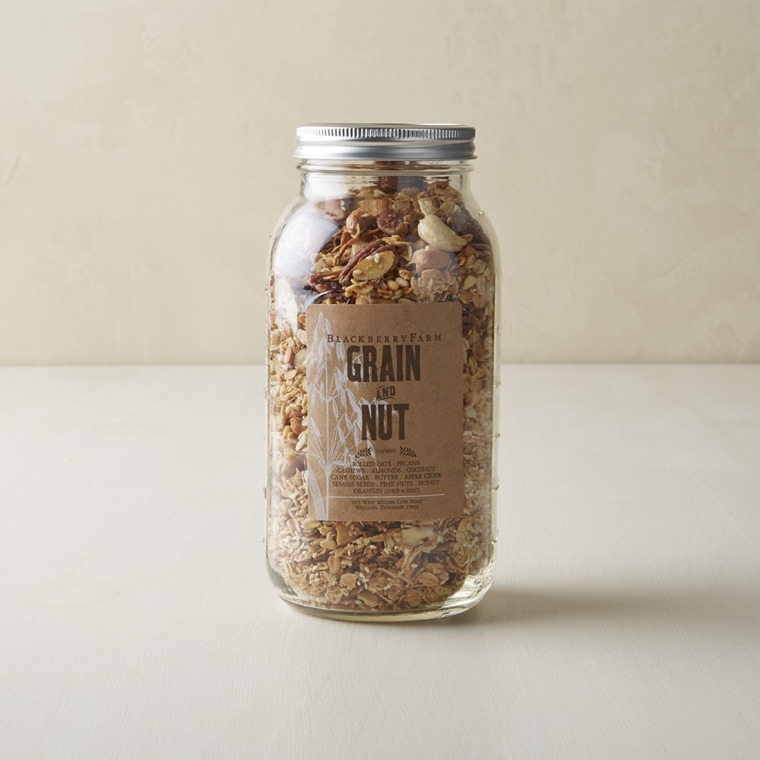 From famed Tennessee resort Blackberry Farm, this gluten-free granola is made with oats, benne seeds, cashews, pecans, pine nuts and almonds.
Spending the whole weekend?
Bring something classic and elegant for visits longer than a night.
16. Liquid Soap and Hand Cream Set, $68, Bastide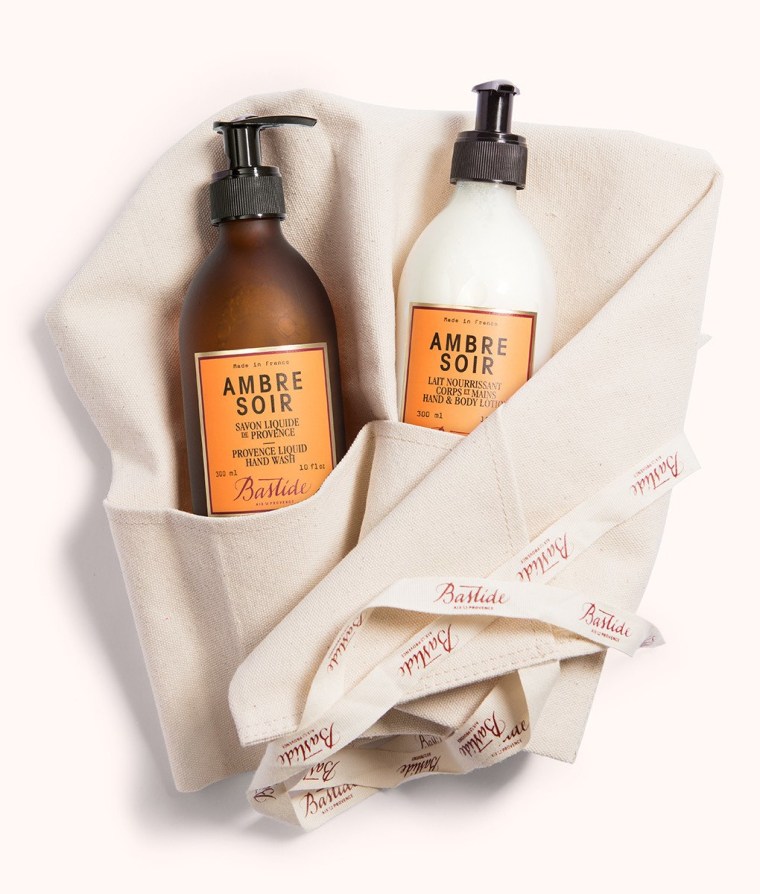 Made by local artisans in Aix-en-Provence, Bastide products are gentle on your skin and the environment — they're made with a base of Provençal olive oil. (The company is owned by celebrity beauty pro Frédéric Fekkai and his wife.) Sets are available in three scents and come attractively packaged in a reusable cloth.
17. Melamine Serving Platter, $60, Bongenre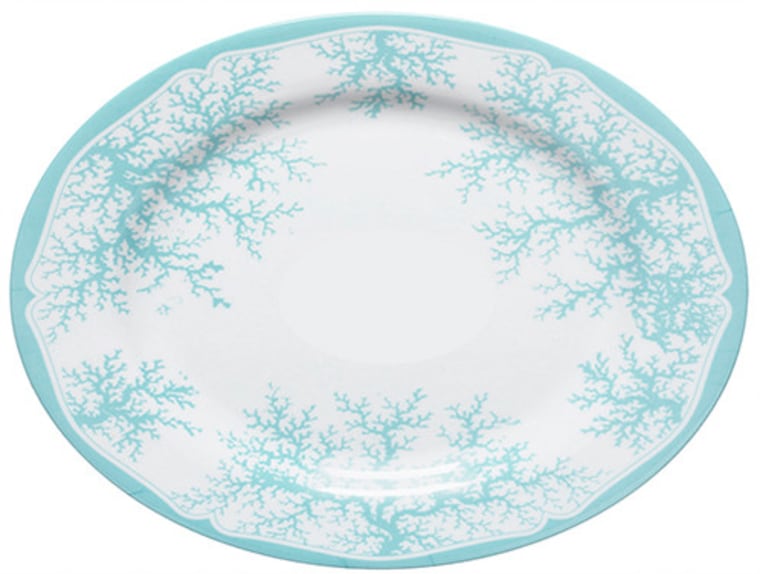 Pretty and practical, these unbreakable, dishwasher safe melamine platters come in designs that are reminiscent of fancy china.
18. Personalized Guest Towels, $28 for 50, The Stationery Studio
Customize the color, font and design of these handy guest towels — perfect for powder rooms and they come in tons of designs.
Showing up with your whole family?
Bring some family fun when you go to a party with your kids.
19. Yardzee Yard Dice, $35, Etsy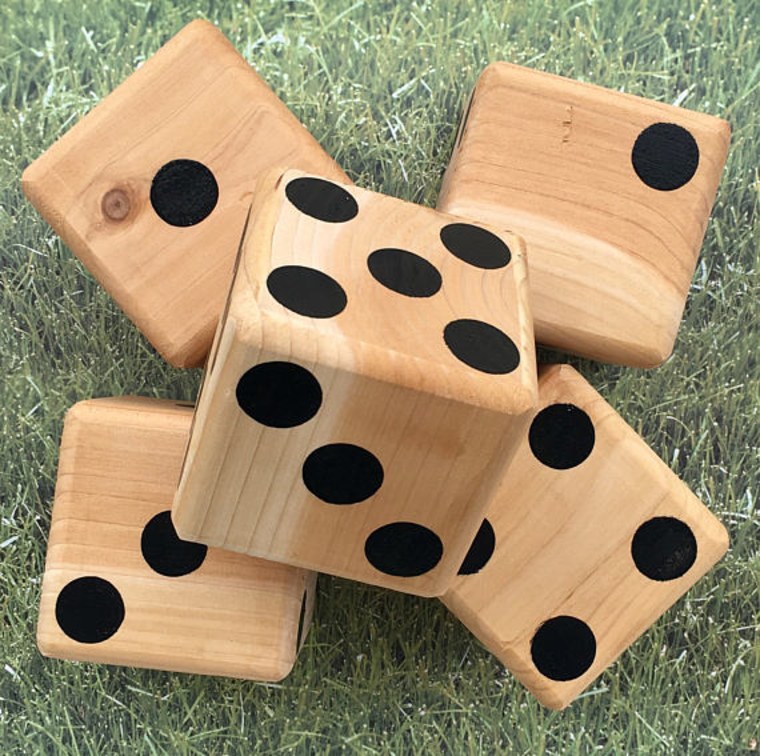 Handmade from cedar, these oversized wooden dice come with a carrying tote and a dry erase scorecard.
20. My Hometown Map Puzzle, $45, L.L.Bean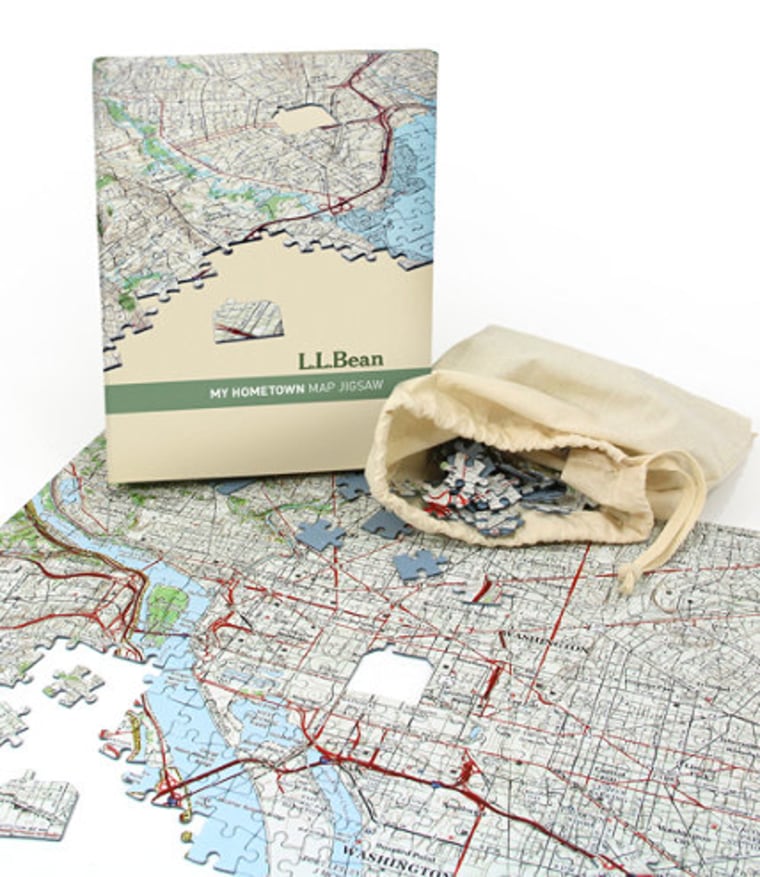 This 400-piece puzzle is custom-made for any U.S. address. The puzzle shows the area 7.5 miles east to west and five miles north to south of a specific address, with the person's home represented by a house-shaped puzzle piece.
21. Chef'n Ice Cream Sandwich Maker $20, Bed Bath & Beyond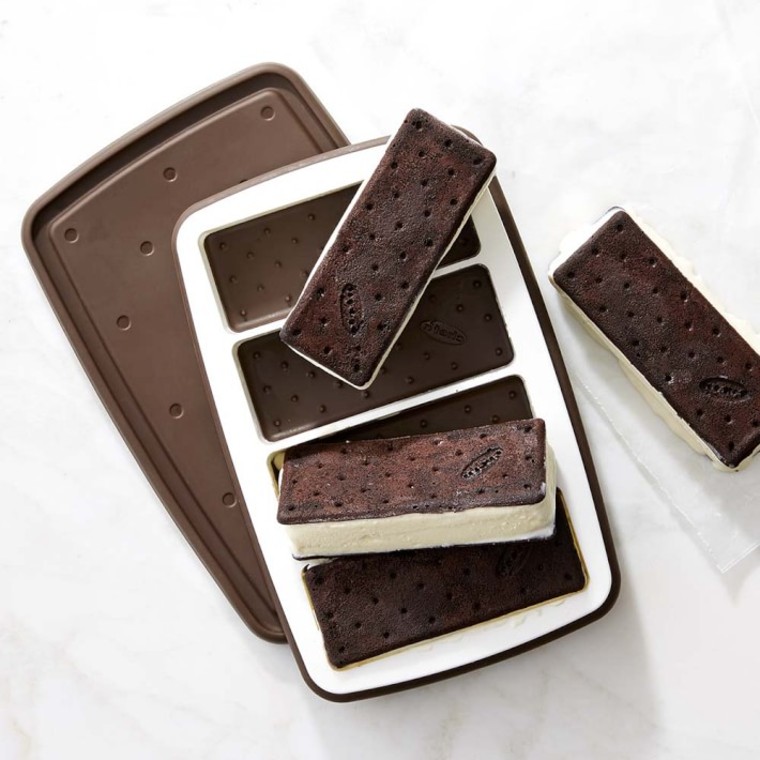 This stackable mold makes it easy to prepare homemade ice cream sandwiches: First, bake the cookies in the silicone molds, then fill with ice cream and freeze. Fresh, delicious ice cream sandwiches are ready in no time.
22. Cookie Jar for DIY Ice Cream Sundae Kit, $15, Amazon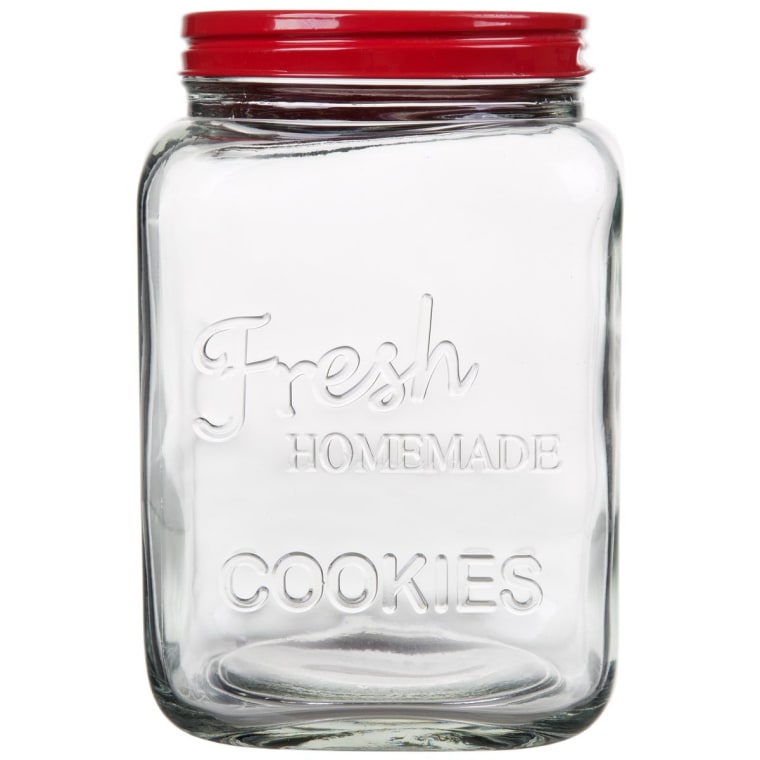 Fill a glass cookie jar with sprinkles, ice cream scoop, cones, chocolate sauce, chopped nuts — all your host will need to do is supply the ice cream.