Traditional onion dip is usually made by combining a packet of dry onion soup mix (such as Lipton) with a container of sour cream, or, if you're going for an extra-silky texture, an equal blend of mayonnaise and sour cream. This decades-old recipe is the dip your parents served: It's deliciously addictive (thank you, MSG!), reliable and you can probably make it with your eyes closed (ideally one day ahead, so all the crunchy bits have time to soften up).
But why not make 2015 the year you add a new game-day appetizer to your party repertoire? These five riffs on the classic recipe show off fresh, flavorful onions in all their sweet and aromatic glory. (If you need extra convincing, they're also packed with tempting add-ins like bacon, cheese and even beer.) So grab some tissues, sharpen those knives and start chopping.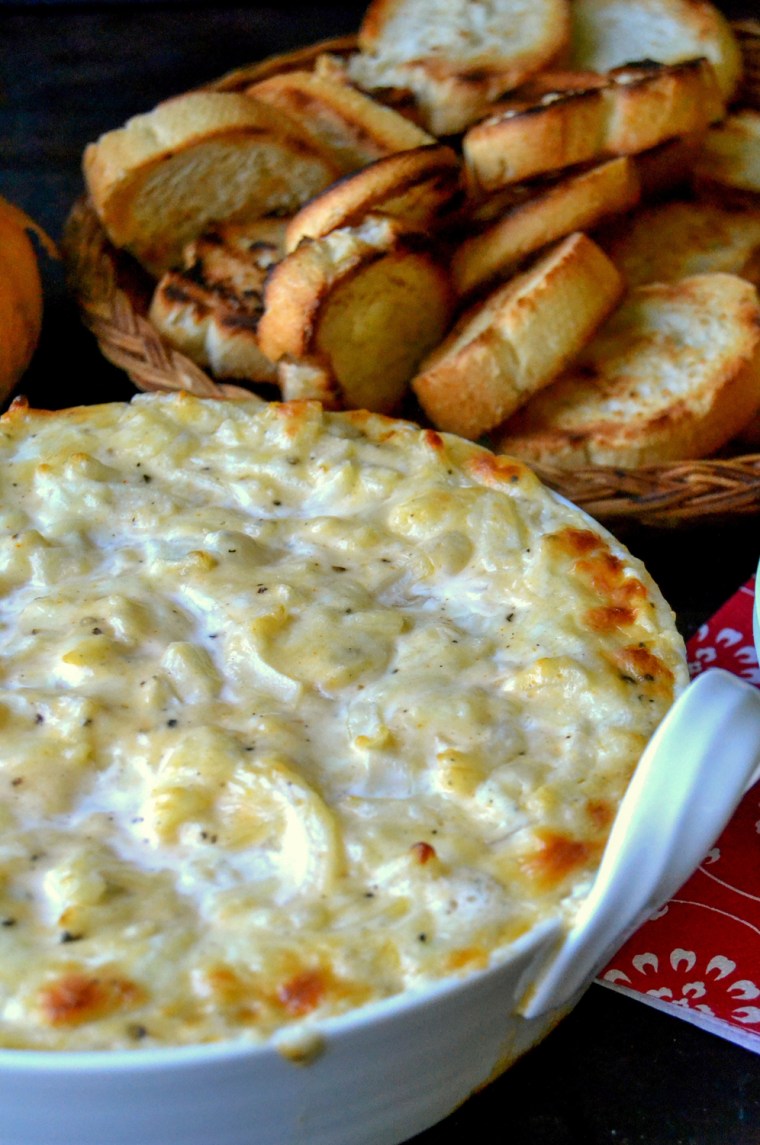 1. Sweet Vidalia onion dip: This easy spread can be assembled ahead of time and baked in the oven right as guests begin to arrive. If you can't find Vidalia onions, go ahead and substitute another sweet, mild variety such as Bermuda or Walla Walla. (The sweetness is especially important since the onions won't be caramelized first, and only baked for about half an hour.) Blogger Sue Moran also says that an "assertive" aged Italian cheese such as Parmigiano-Reggiano or Grana Padano will help give the dip a distinctive flavor.
2. Pan-fried onion dip: How good is this dip? According to blogger Michelle Lettrich, it's "hide-it-and-the-potato-chips-from-everyone-else-so-I-can-have-it-all-to-myself kind of amazing." The caramelized onions are what stand out the most — the rest of the ingredients are simple things you've probably already got on hand, like salt, cream cheese and cayenne pepper.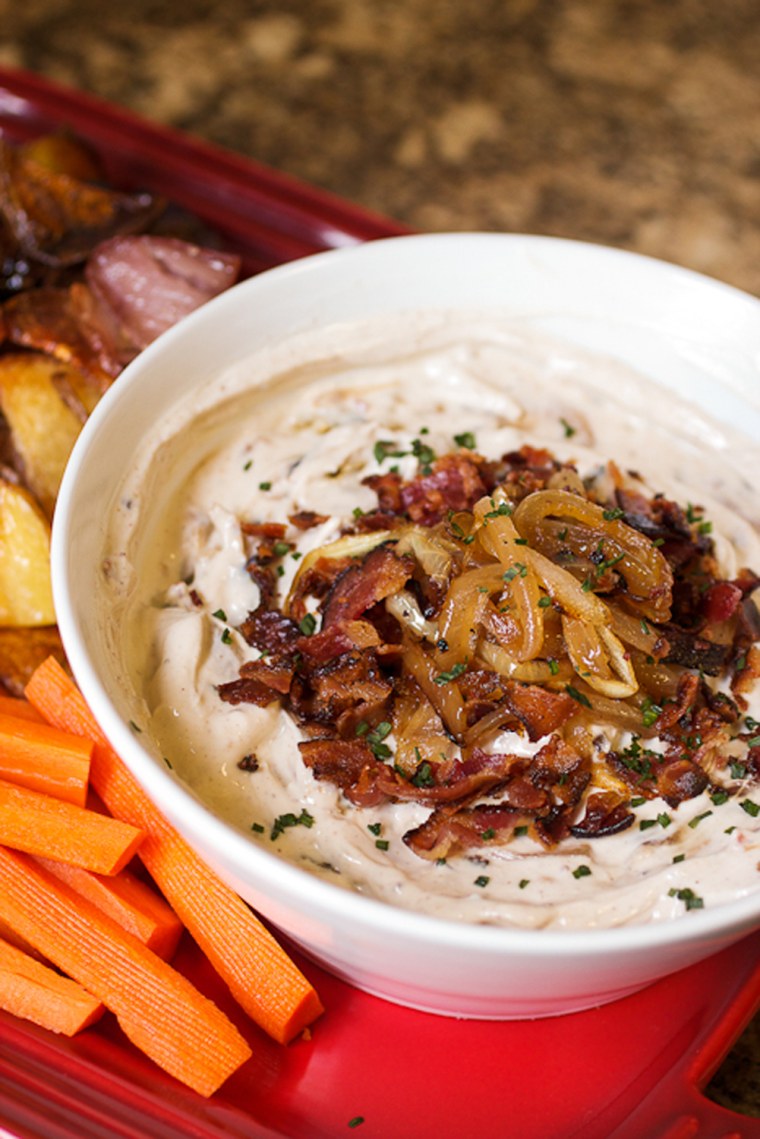 3. Bacon and onion dip: There's no denying that smoky-salty bacon plays well with sweet, sauteed onions. In this recipe, the flavors of these superstar ingredients are punched up even more with the addition of Worcestershire sauce, cumin, mustard and Greek yogurt. Blogger Susan Palmer admits that she's "never gone tailgating," but you'd never know it given her passion for football-friendly snacks like this one.
4. Red onion chutney: If you typically only eat red onions raw on burgers or in salsa, it's time to start experimenting with them on the stove. This chutney might not be creamy like a traditional dip, but it's a worthy (and elegant) addition to a cheese plate. Any leftovers can be spread on sandwiches, served with grilled chicken or transferred into a pretty jar for a fun, edible gift.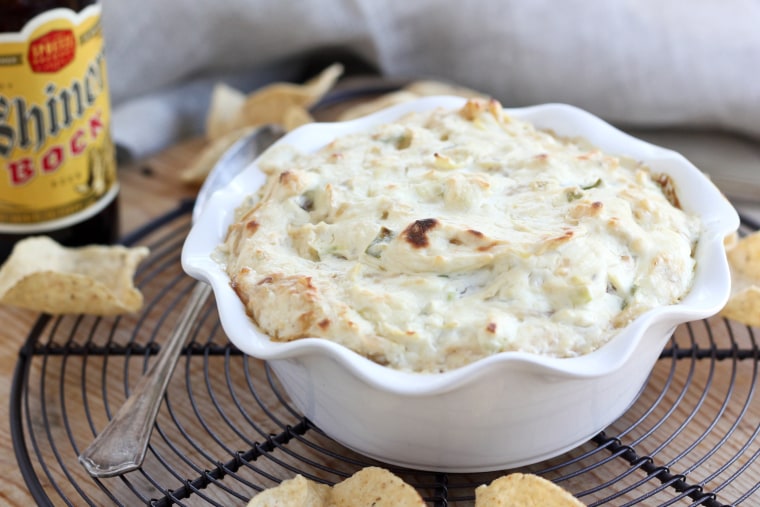 5. Cheesy beer-caramelized onion and artichoke dip: Can't choose between artichoke and onion dip? Now you don't have to, thanks to this creative combination of beer-caramelized onions and a yogurt-based artichoke spread. Blogger Cassie Laemmli was inspired to make this after she'd recently painted her kitchen walls a stylish shade of brown called — what else? — "caramelized onion."