Because you can never have too much patriotism packed into one beer, Budweiser has decided that this summer nothing says 'Murica like...America.
Kicking it up a notch from its usual summer bottles and cans featuring stars and stripes, Budweiser has announced that it will be replacing the name "Budweiser" with "America" on the front of its 12-ounce bottles and cans this summer.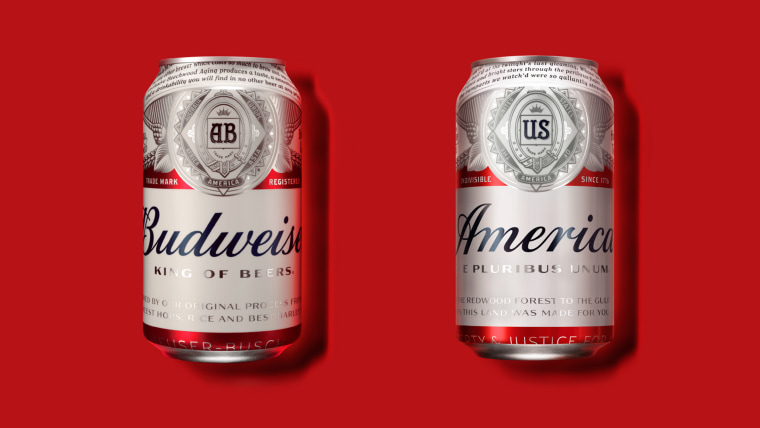 Riding the patriotic fervor whipped up by the presidential election and the upcoming Olympics, the suds company said the new bottles and cans will hit shelves on May 23 and be available through the election in November.
Budweiser also is adding phrases from the Pledge of Allegiance and lyrics from "The Star-Spangled Banner" and "America the Beautiful" on its labels.
RELATED: Turn beer into a meal with Al Roker's one-pot beer can chicken with vegetables
Additionally, 16- and 25-ounce cans and bottles will feature the torch from the Statue of Liberty.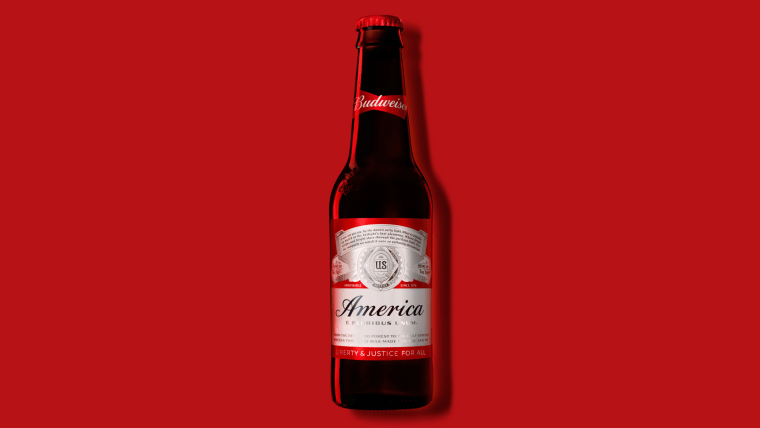 Budweiser billed the move as a bid to celebrate the "most patriotic summer ever."
"Budweiser has always strived to embody America in a bottle, and we're honored to salute this great nation where our beer has been passionately brewed for the past 140 years," Budweiser vice president Ricardo Marques said in a statement.
On social media, beer drinkers met the news with the usual mix of derision, delight and wry humor.
Follow TODAY.com writer Scott Stump on Twitter.