It's officially autumn and that means it's apple season! To celebrate, Paula Deen and her two sons, Bobby and Jamie Deen, share their recipe for homemade fried apple pies.
Fried apple pies
Cook time: 24 minutes
2 tablespoons butter
4 McIntosh apples, peeled, cored, and sliced or 1 can apple pie filling
1/2 cup sugar
1/2 teaspoon lemon juice
1 (8-piece) container refrigerated flaky biscuit dough
2 tablespoons water
Powdered sugar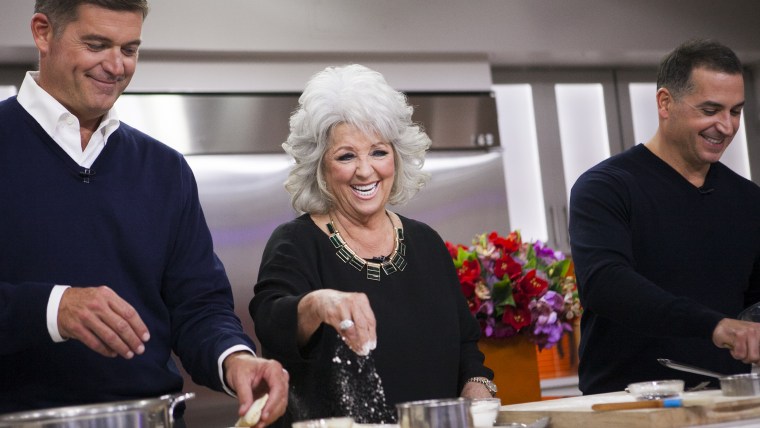 Filling: Add the butter to a large saute pan and melt. Add the apples, sugar, cinnamon and lemon juice. Cook over medium heat until the apples are soft, about 15 minutes. Remove from the heat and cool.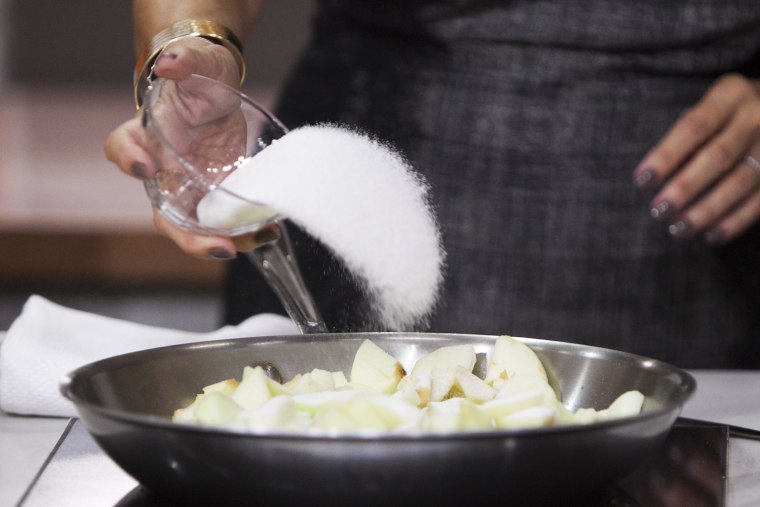 When the filling is cool, roll the biscuits out on a lightly floured surface so that each biscuit forms a 7 to 8-inch circle. Place 2 to 3 tablespoons of the filling on each biscuit circle. Brush the edges of the circle with water. Fold the circle over the filling to make a half-moon shape. Seal by pressing the edges with the tines of a fork.
Preheat deep-fryer or pan with oil to 350 degrees.
Carefully add the pies to the oil, one at a time and fry until golden brown, turning the pies as necessary for even browning, about 5 to 8 minutes. Drain on paper towels. Sprinkle with powdered sugar immediately.