Order a typical eggs Benedict dish, and you could easily blow half your daily calories by breakfast. Ouch! A single slice of Boston cream pie? Probably more caloric than some entrees.
Fortunately, I've whipped up slimmer versions — that way, you can enjoy them whenever you want!
Get the recipe: Boston cream pie parfait
I've transformed a calorie-laden Boston cream pie into a guilt-free, portion-controlled dessert. It features a rich and creamy filling topped with crumbled graham crackers and a warm chocolate sauce. It's so easy to make and it's less than 130 calories per serving. Yum!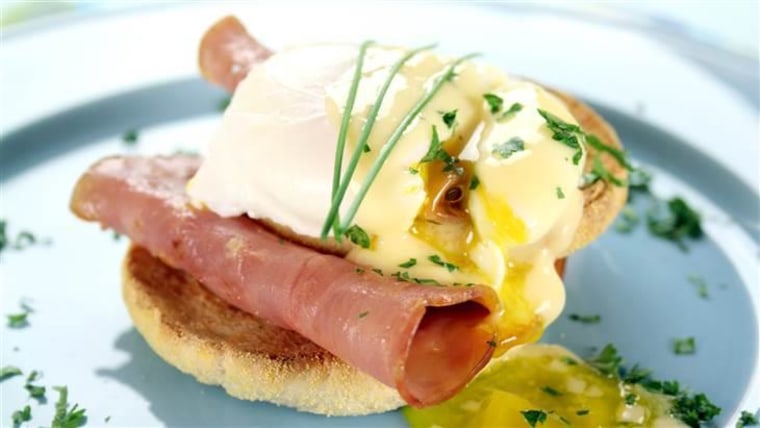 Get the recipe: Eggs Benedict
Eggs Benedict is a classic breakfast dish that's loaded with calories and fat, thanks to the creamy hollandaise sauce. But I've created a slimmer substitute using a secret ingredient (hint: it's yellow!).
Give up? I mixed yellow bell peppers with low-fat cream cheese to create a healthier hollandaise. Now, you can enjoy this delicious dish on a lazy Sunday morning for just 250 calories.
For more slimming recipes, follow Joy on Twitter, Facebook, Instagram and Pinterest.