A weekend just isn't complete without a lazy Sunday brunch, preferably consumed outside with the sun shining brightly. Sure, you could trick yourself into believing it's two meals—breakfast and lunch—for the price of one, but think that way and you may end up consuming more than a day's worth of calories, fat and sugar in one sitting—yikes! Instead, you can enjoy a better brunch using smart ordering strategies.
For example, swap a three-stack of pancakes topped with butter and syrup for silver dollar pancakes with fresh fruit and you'll save yourself 380 calories and a boatload of sugar. Or try trading in a standard ham and cheese omelet for one made with egg whites and you'll feel leaner and lighter instead of stuffed and weighed down.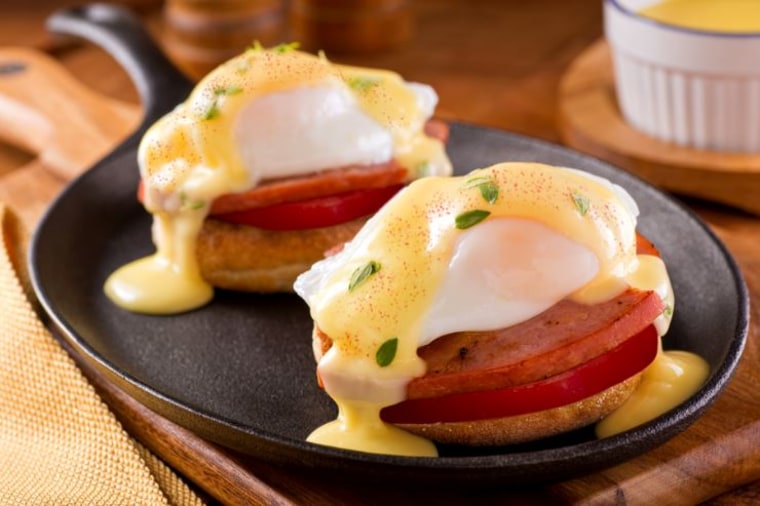 Want to make your own delicious brunch special? Whip up my healthy eggs benedict, which is topped with a decadent, but totally diet-friendly hollandaise sauce featuring a surprising yellow ingredient. Brunch on, my friends!
Want Joy to make over your favorite fattening dish? Challenge her via Twitter, Facebook and Instagram.
More healthy recipes to try for brunch: