National delicacies are a delicious symbol of pride for any country's citizens, so when an unsavory fact about a special dish is revealed, it's likely to leave a bad taste in people's mouths.
And that's exactly what's happening in Sweden.
Swedish meatballs, those delightful, gravy-covered morsels, did not actually originate in the Scandinavian nation. That's according to the country of Sweden's official Twitter account, which recently tweeted some startling news, sparking a social media storm around the world.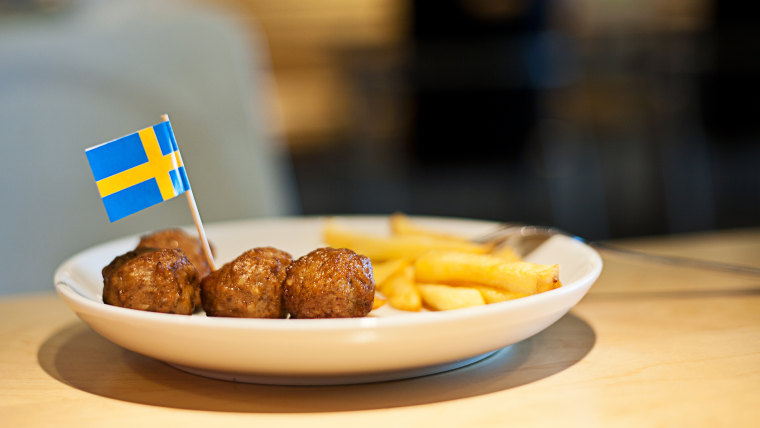 The Twitter account posted that Swedish meatballs are actually based on a recipe King Charles XII brought back from Turkey in the early 18th century, and then tweeted "Let's stick to the facts!"
Yet, they provided no factual evidence of where this idea emerged.
Soon after the tweet went live, folks on Twitter, especially Swedes, did not respond too kindly upon hearing that one of the country's most famous dishes was apparently sourced from an entirely different world region.
One person even tweeted "My whole life was a lie..."
A few took a more humorous look at the declaration:
After a viscous debate ensued on Twitter and other social media platforms, Sweden's Twitter account ended up backpedaling a bit, posting:
And then a bit later they added:
There are many different recipes for Swedish meatballs, according to the country of Sweden's website, with some including grated onion in the meat mixture, while others dice the onion and fry it up separately from the meat. Gravy is also a key ingredient, but some prefer a thick brown variety, while others opt for a creamier, light sauce. However, bread or rusk crumbs soaked in milk seem to be a critical component for any authentic Swedish meatball — as is a side of lingonberry jam.
Sweden's official website offers this recipe for making Swedish meatballs at home.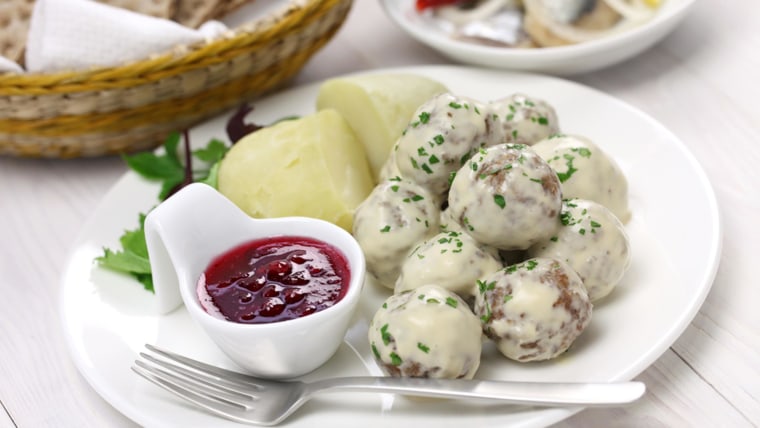 Of course, if you don't have the time or patience to make meatballs at home, head to a nearby IKEA, which serves two million meatballs at its store restaurants every day. "Meatballs are very popular in Sweden, but Swedes are not the only people in the world with an appetite for minced meat rolled into a round shape," an IKEA spokesperson told TODAY Food via email when asked for their thoughts on the origin of the Swedish staple.
"Boulette, Frikadelle, polpette or kofta ... meatballs have many names and come in different tastes around the globe."
The spokesperson also said their meatballs have become an IKEA icon, and are almost as well-known as some of their most popular furniture pieces.
Swedish meatballs aren't the only culturally iconic food with a surprising origin story.
In fact, it turns out Chinese fortune cookies originated in Japan and the Cuban sandwich isn't really from Cuba.
What's next? Is pizza even Italian!? We're pretty sure it is ... just don't mess with the "real" Naples recipe!