It's not every day Rosalynd Harris gets a $450 tip at the cafe where she works, but this week, that's exactly what happened — and you'll love the reason why.
Jason White, a dentist from Lubbock, Texas, was in Washington, D.C., celebrating President Donald Trump's inauguration, and on Monday, he and his friends decided to grab lunch at Busboys and Poets, a restaurant known for promoting political activism, before catching their flight home. Harris, 25, was working that day.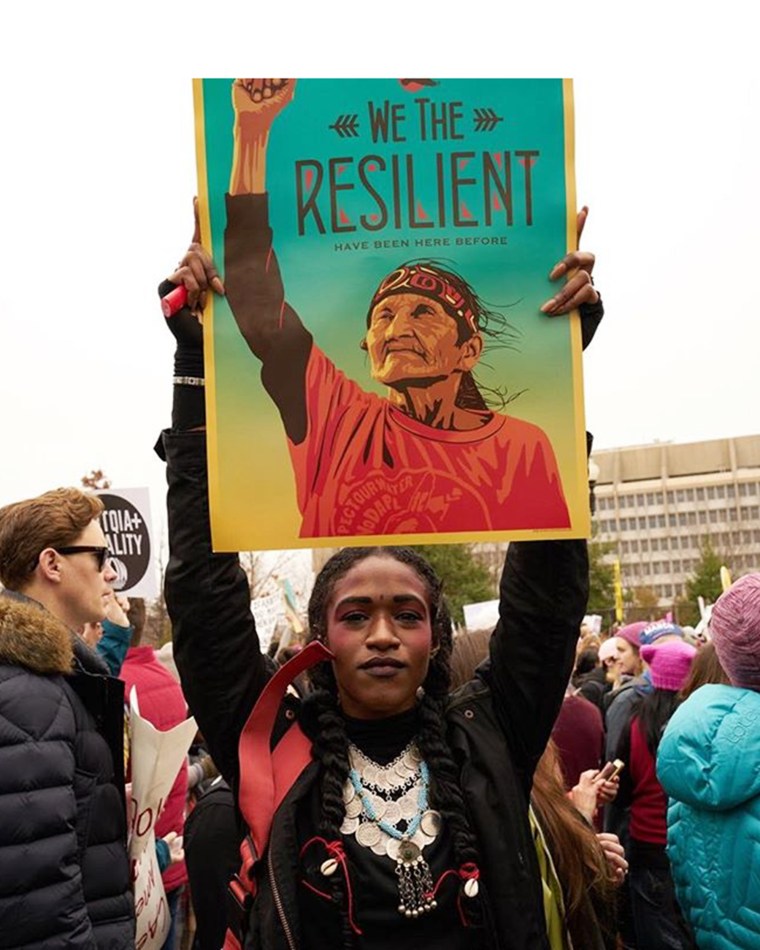 Surrounded by artwork depicting famous black leaders and fellow customers in Women's March pins and shirts, White worried that he and his friends, one of whom was wearing a red "Make America Great Again" hat, might not be welcome.
RELATED: These are the 7 worst ways to tip a server
"We started getting looks," White, 37, told TODAY. "I told my friend, you need to take your hat off. I don't want people to think we're coming in here to flaunt our Trump stuff. We're just coming here to have lunch."
But Harris, a dancer who works at the cafe part time, assuaged his worries when she approached their table with a big smile.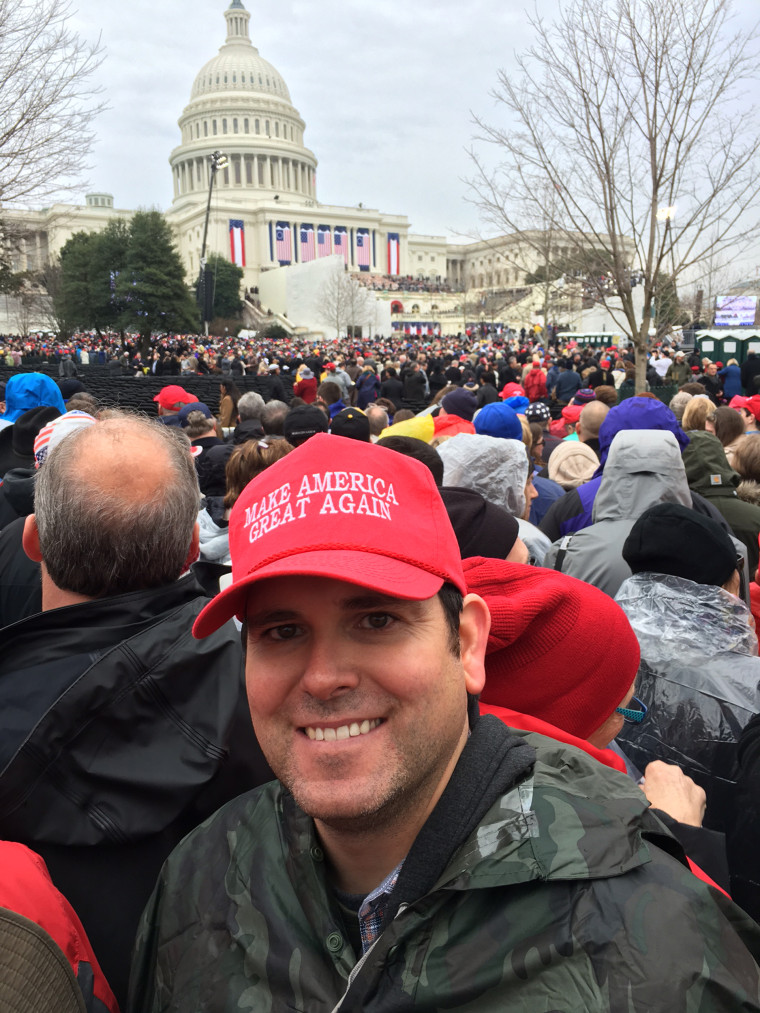 "She started laughing when we said we were from West Texas and she said, 'I can tell you're from the South,'" White said. "I said, 'What's your favorite thing on the menu?' She said the avocado panini is delicious, and I love avocado, so I got that... It was a relief for both of us. This was just lunch."
He added, "We interacted like regular human beings, not white, not black, not Trump supporter, not black waitress."
RELATED: Waiter gets the ultimate tip from a generous customer: See his brand-new smile
On his way out, White signed his receipt, leaving Harris a $450 tip on the $72.60 tab, in honor of Trump, the 45th president. He also wrote her a note: "We may come from different cultures and may disagree on certain issues, but if everyone would share their smile and kindness like you... our country will come together as one people."
Harris was surprised. "It was all intense," she told TODAY. "The note was extremely touching and unexpected, and then of course the biggest part was definitely the amount of the tip he left."
RELATED: See Ivanka Trump's son take 'milestone' first crawl in the White House
She called their interaction "a beautiful story," and added that it's not all about race.
"This is being taken as a black-and-white situation, and it was more two people having an authentic moment," she said.
Their story went viral after Busboys and Poets shared the receipt on Twitter.
"I'm extremely humbled by all of this," White said. "It's not about me and her… I just want people to take the example, and stop and think a little bit before they judge people — on all sides."