Most of us crave fattening fare from time to time, like cheesy pasta, sugary cookies, and butter-slathered bread (yes, even us health nuts). And when you're trying to lose weight, it may seem like these foods are totally off limits; but, by making a few simple ingredient tweaks, you'll be able to indulge while staying on track and hitting your health goals.
For this week's Trim Before Turkey segment, Katie, Karine and Athena, our three TODAY viewers who have been working to lose weight before the holidays, challenged me to lighten up their favorite foods and drinks. Ready to dig into some mouthwatering recipes that you can feel good about dishing out? Read on!
Katie's Challenge: Macaroni and Cheese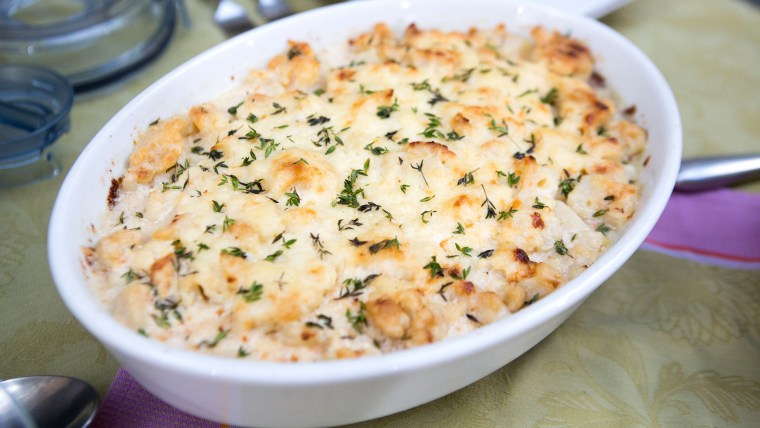 I slimmed down this drool-worthy comfort food by substituting spaghetti squash for white elbow noodles, and then cutting back on unnecessary gobs of butter, heavy cream and full-fat cheese. The end result? A light and lean version that tastes indulgent and still has plenty of creamy sauce. And, you can have a huge portion — an entire half of the spaghetti squash — for less than 400 calo ries! Feel free to enjoy this meal for lunch or dinner any day of the week. Consider the restaurant rendition squashed.
Karine's Challenge: Chocolate Cookies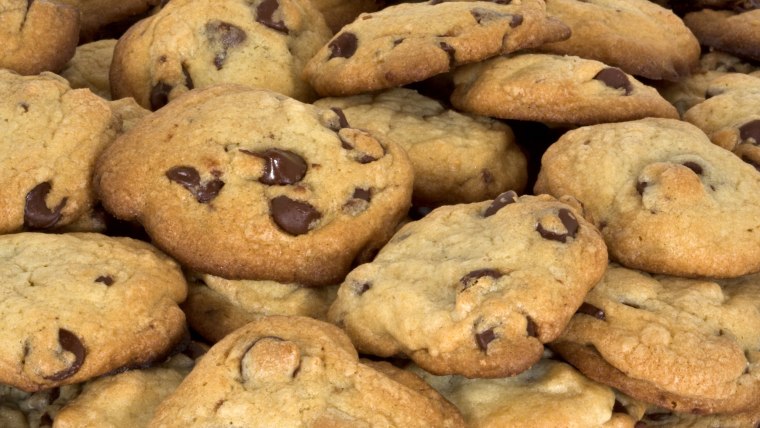 On a mission to create a chocoholic-approved treat, I whipped up a batch of sweet and satisfying chocolate chip meringue cookies. These bite-sized goodies are a cinch to bake; all you need are a few simple ingredients that you likely already have in your kitchen. Each egg-white-based cookie contains just 35 calories, which means you can enjoy five without overdoing it.
Athena's Challenge: Wine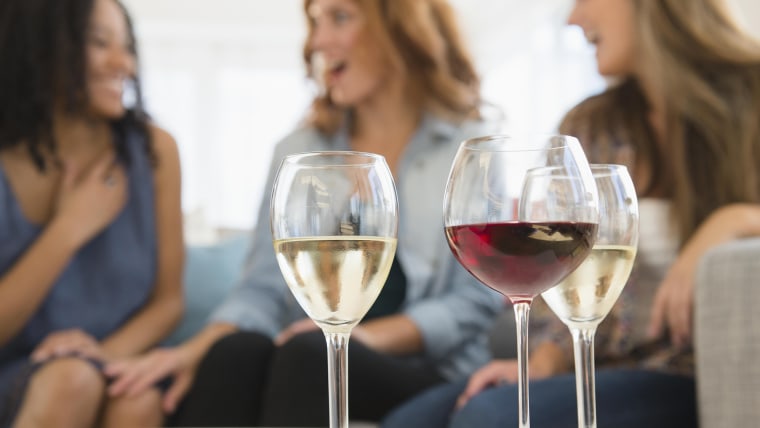 Lucky for Athena (and all of us vino lovers!), a glass of wine is already pretty light. Just stick to one 5-ounce serving, which will only set you back about 120 calories. If you drink more and get a little tipsy, you tend to lose your inhibitions and head straight for the junky food (aka late-night pizza, ice cream or chips). Here's my trick, make a "wine sandwich" — have a glass of water before and a glass of water after your glass of wine.
Also, I find that full-bodied red wine is often easier to sip slowly and savor. On the other hand, white wines (like pinot grigio and chardonnay) tend to be sweeter and lighter, and therefore easier to slurp down fast. Another option is to make a wine spritzer so you can enjoy two drinks for the calorie price of one. Mix two to three ounces of wine with two to three ounces of seltzer, a dash of orange or lemon bitters, plus an orange or lemon twist. Voila!
For healthy tips, follow Joy on Twitter, Facebook and Instagram and check out her cookbook From Junk Food to Joy Food.
TODAY has affiliate relationships, so we may get a small share of the revenue from your purchases. Items are sold by the retailer, not by TODAY.