We've all been there: You reach into your fridge to grab a couple slices of bacon to fry up when you discover your leftover strips have dried up in the fridge. Why? The packaging is to blame: You can't reseal most bacon packages. This recently happened to one TikToker and she finally decided she'd had enough.
On Jan. 9, marketing consultant Kat Thomas posted a TikTok in which she lodges a complaint with the makers of the bacon she just purchased: Oscar Mayer.
"This is a message for Oscar Mayer because now we got beef," says Thomas in her now-viral video. "I'm sick and tired of every time I buy bacon, I have to be inconvenienced with y'all packaging."
Emblazoned over the video is the on-screen caption: "Bacon packaging is the worst thing to EVER EXIST!"
"Why is it so hard for you to put a zipper on the packaging so I can reseal it when I'm done," Thomas says, adding that it's only her and her Maltipoo Apollo in her household. "I'm not going to make the whole pack. I don't have a family of 16."
After saying that the package that she purchased cannot be resealed, Thomas points out that once she opens it her bacon is "exposed to the elements." She also adds that the current state of bacon-based affairs puts her product "at risk of getting hard and crunchy."
"Now I gotta get a Ziploc bag and I gotta put my bacon in a Ziploc bag to keep it safe," Thomas says, adding that the price of bacon has gone up, an observation supported by the Consumer Price Index for December. "Now I gotta pay extra ... for what? Not convenience, I know that much."
Thomas ends her video with a demand for all of the bacon manufacturers out there: "Fix this! Immediately."
Reaction to Thomas' video was enormously supportive: Hundreds of thousands of TikTok views and over a million Twitter views later, people in the comments are united in their hatred of bacon packaging.
"Nah sis got me dying cuz I've been thinking this for years!" tweeted the Twitter user who shared Thomas's video. "WHY DO THEY PACKAGE BACON LIKE THIS?"
"This is so valid !" commented one TikTok user.
"Me folding the top and putting the folded end under the eggs to hold it down LMFAO," wrote another commenter.
"Maybe the ziplock bag company and bacon company are in cahoots," joked one Twitter user, who might be onto something.
As for Thomas, who lives in Los Angeles, it was the lack of a sunny resolution to her bacon situation that caused her to record the viral video.
"I was going to make bacon in the morning, and I realized that I didn't have any Ziploc bags," Thomas tells TODAY.com. "It was the most frustrating thing, because I'm was like, 'What am I gonna do?'"
After considering putting her bacon in a grocery bag or just leaving the package open, she was inspired to record the TikTok, which she says has netted her nothing but supportive messages from strangers on social media. "Something had to be said, so I'm gonna put a message out to Oscar Mayer, and maybe they'll change the packaging."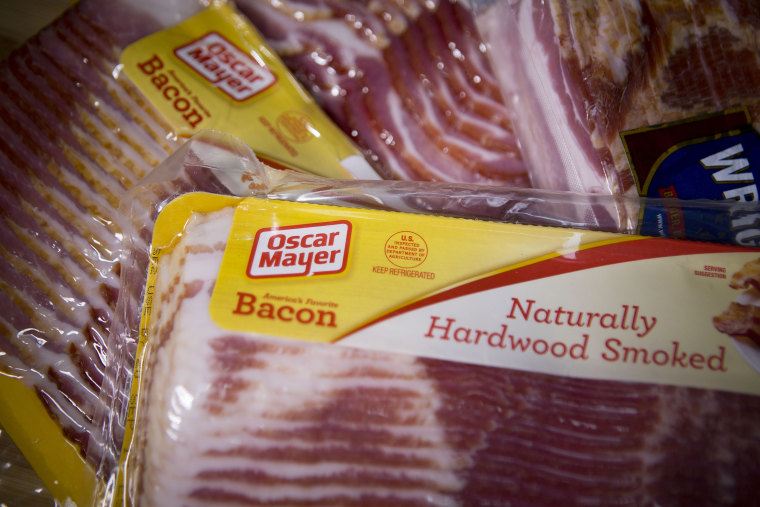 We reached out to Oscar Mayer for comment on its bacon packaging but haven't heard back yet. Still, we had to know why bacon providers almost all package their product this way, so we spoke to two other big bacon makers.
"Without a doubt, people are passionate about bacon!" Jim Monroe, vice president of corporate affairs for Smithfield tells TODAY.com. "As one of the world's largest producers of this beloved protein, we continuously strive to enhance packaging. In fact, we are preparing to rollout an easier to open format." 
Monroe says that most customers cook and quickly consume an entire pack of bacon once they open a package, so single-resident homes, like Thomas', tend to be outliers in that regard. "We have experimented with smaller packs with fewer slices. They weren't very popular," he says.
Monroe also says that the company will continue to listen to customers and "do our best to deliver the best bacon experience possible," so perhaps if we get a petition going, zippers on bacon packages might become a reality.
The bacon-makers over at Applegate say that a resealable bacon package is a topic that has come up internally at the company, but there's a good reason the innovation hasn't hit your deli section.
"Since our natural and organic bacons are sold in an 8oz. sized package, we find consumers are typically cooking our bacon in one cook session. Meaning, there isn't really a current need for a resealable feature on our bacon packaging," Gina Gancheva, director of brand management at Applegate, tells TODAY.com.
"With that said, as we look into expanding our bacon portfolio, we will potentially explore larger sized packs of bacon that may justify the addition of a resealable feature on those bacon items," she says.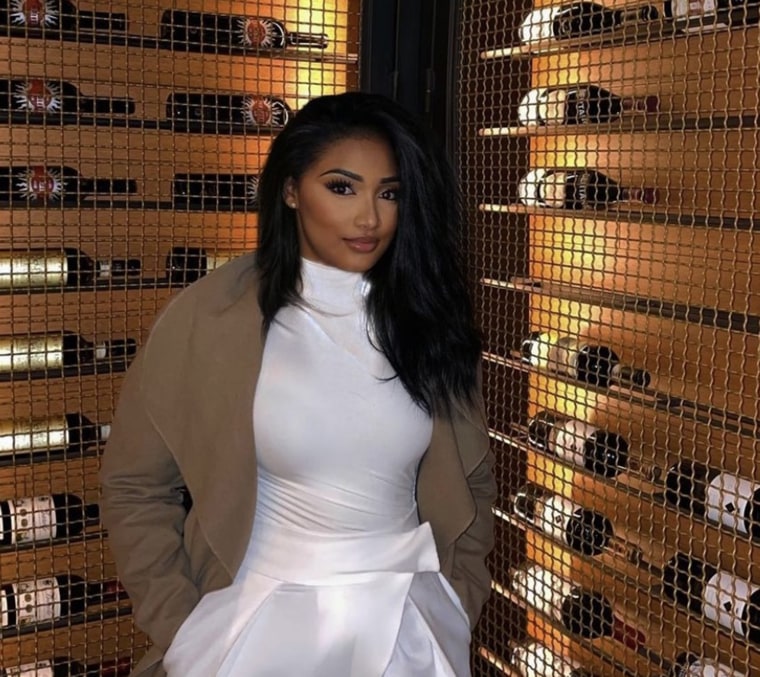 In the meantime, as Thomas relishes in her virality, she actually just wants bacon packaging to change for the better and hopes her video might help that happen.
"I'm like, 'You guys have the zipper on the hotdogs, right? You can't put it on the bacon?'" Thomas says. "In my head. I'm like, 'There's no way Big Bacon makes so many dollars and are not willing to make any change.'"