With apologies to salted caramel and kettle corn, sweet and salty flavors are being replaced on menus by a hotter new combo. From restaurants to grocery stores, the combo of sweet and spicy is everywhere right now, and like any supercouple worth its salt — er, sugar — it has officially ascended to portmanteau status. It's time to buckle up for the era of "swicy."
"When I first started in the industry, sweet and salty was the new thing," says Nick Wuest, senior manager at Shake Shack's Innovation Kitchen. "You couldn't make chocolate chip cookies without putting salt on them. Seeing people get more excited pairing sweet and spicy now expands our toolbox and gives us more to work with. And it just happens to be one of my favorite combinations."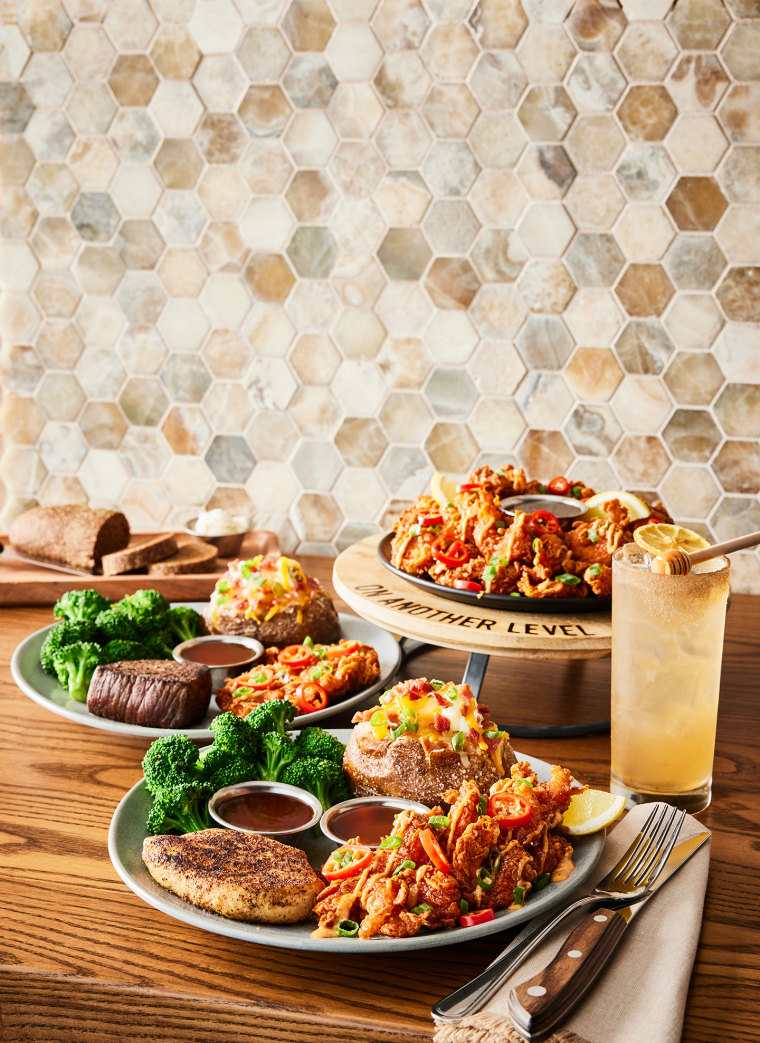 Hot honey is only getting hotter
Condiments like hot honey — particularly Mike's — have been popular for years, but new data show that consumers today are seeking out complex sweet and spicy flavors more than ever before, in part driven by millennials and Gen Z.
According to market research firm Datassential, sweet and spicy pairings on menus are up 38% in the last year, and hot honey is projected to outpace nearly all other culinary and beverage flavors by 2027. Its mainstream status was solidified when Pizza Hut put it on its menu in select markets for a limited time.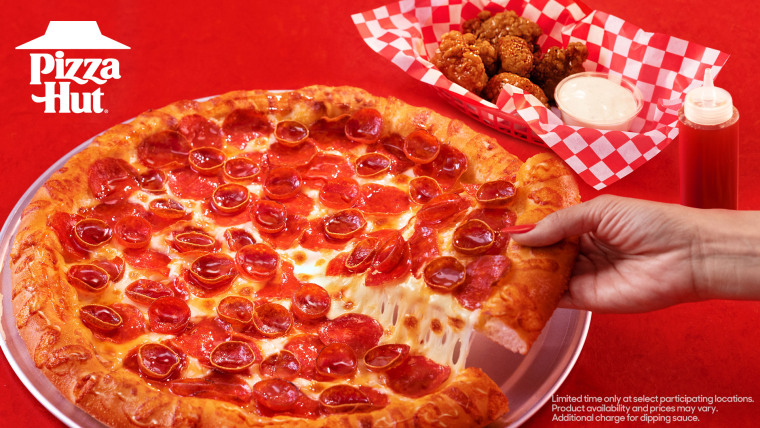 Apart from Pizza Hut, customers now have swicy menu options everywhere from Chick-fil-A to Arby's, Buffalo Wild Wings and Outback Steakhouse. Dutch Bros and Burger King recently introduced "swicy" mangonada-inspired drinks, too, while Takis got in on the trend with a Dragon Sweet Chili flavor.
Why the fiery frenzy?
Another market research agency, Mintel, found that two-thirds of Americans are interested in sweet and spicy sauces, while the syrup makers at Monin, which offers spicy agave, spiced brown sugar, and sweet and spicy cinnamon flavors, found that 70% of consumers who like spicy food would like to try hot honey-flavored foods and beverages.
"We knew there was this need for something spicy," says Andrea Ramirez, consumer and customer market insight manager at Torani, which launched a competing Sweet Heat Syrup this month. She calls it a "magic hot sauce" that adds more interest to both boozy and nonalcoholic drinks. "Sweet heat is showing up everywhere."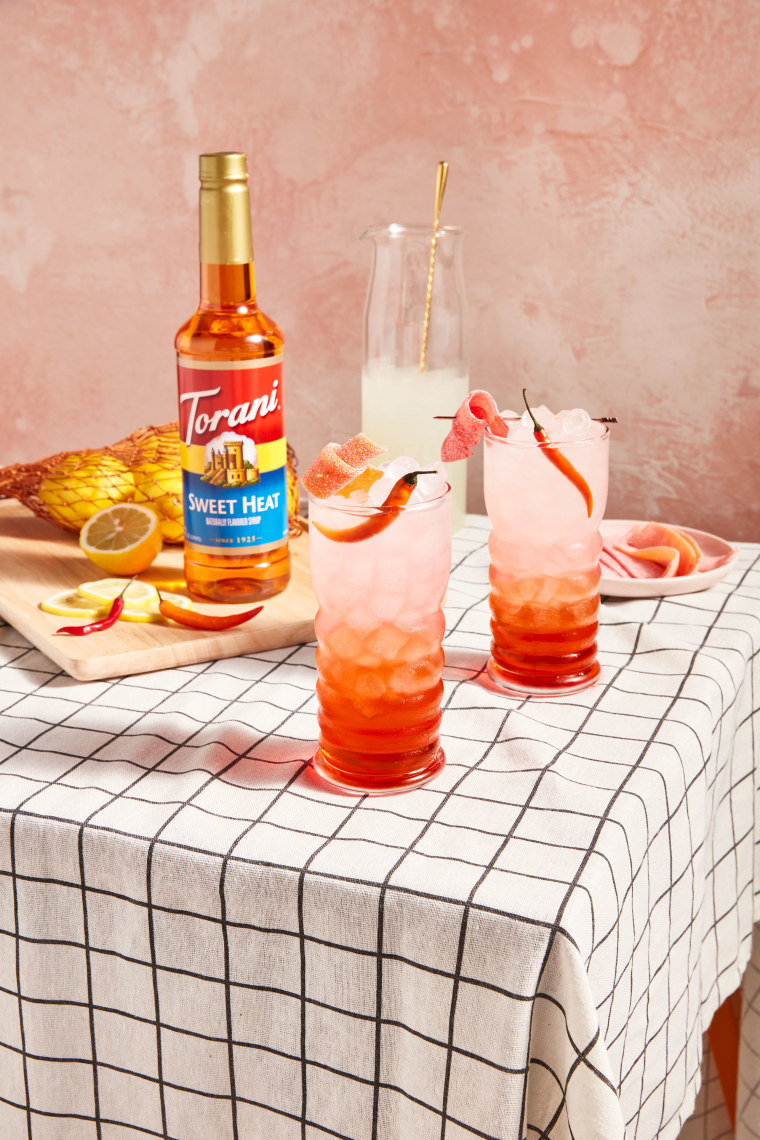 Torani, like almost every brand, is focused on "what the consumer of tomorrow wants, and where preferences are trending," Ramirez says. "62% of consumers like or love spiciness. But you look at Gen Z and younger millennials and they like it even more. And so that's why you see different products that are targeted towards them. Younger consumers are asking for flavors that are not just one-note. They're checking multiple boxes on your tongue."
Sara Hoskow, senior marketing communications manager at In the Raw, agrees. The new vegan and organic Hot Agave In the Raw "checks all the boxes" as heat is becoming more mainstream, Hoskow says. "Post-pandemic, people are still staying in the kitchen, being creative, and it's very versatile. You can put it on anything from cocktails to mocktails, dressings, marinades, chicken and waffles, charcuterie, cheese boards, 'girl dinners.' You name it, it's a perfect addition."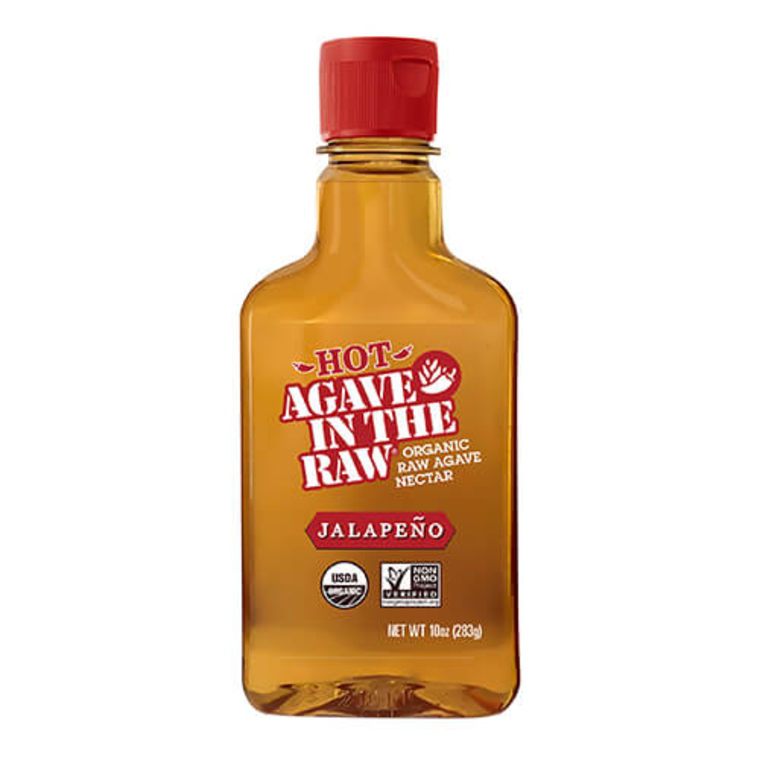 Is it really a 'trend'?
Chefs are not surprised that the flavor combination is taking off, even if they consider it to be more of a core tenet of cooking than a fad.
"For our culinary team, our whole life is about balance. Sweet and spicy is one of those magical balance moments — when you get it right, it's incredible," Wuest says. "A little bit of heat activates different parts of your tongue and your palate. So when we see trends like this, they are very encouraging to us, because it tells us the public is actively learning about food and why they enjoy things."
Shake Shack incorporated that balance in a recent cheeseburger menu item involving a bourbon bacon jam made with jalapeños, and a Chocolate Churro Shake developed with its team in Mexico City to find the right blend of cayenne, guajillo and chipotle peppers.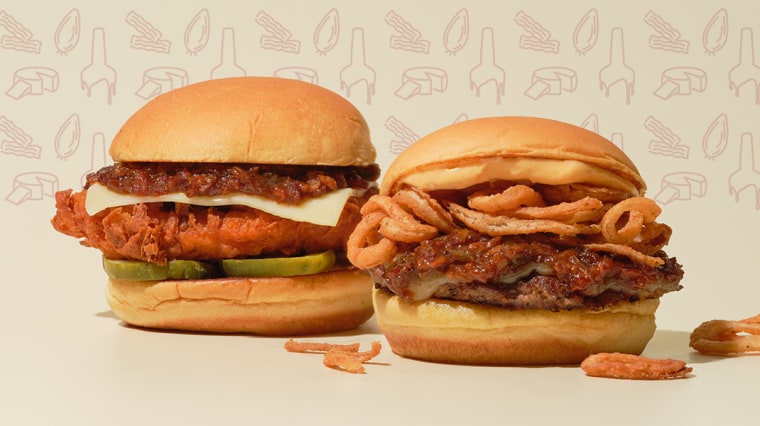 "It can be challenging to keep up with trends. So we try to look a little deeper about why something like 'swicy' is so hot," Wuest says. He's noticed the growing popularity of mangos with Tajín, a Mexican chili-lime salt, being sold around New York City and inspiring new fans on TikTok. It's a combination that has been around since well before social media, but that he believes is reaching different audiences through viral videos. "People are being exposed to more, in new exciting ways, and that has made them a lot more adventurous in the way they eat."
This has also proved true for Momofuku Goods, a line of pantry staples from David Chang. Its new Hot Honey Chili Crunch and Sweet & Spicy Noodles fit right in to the current climate.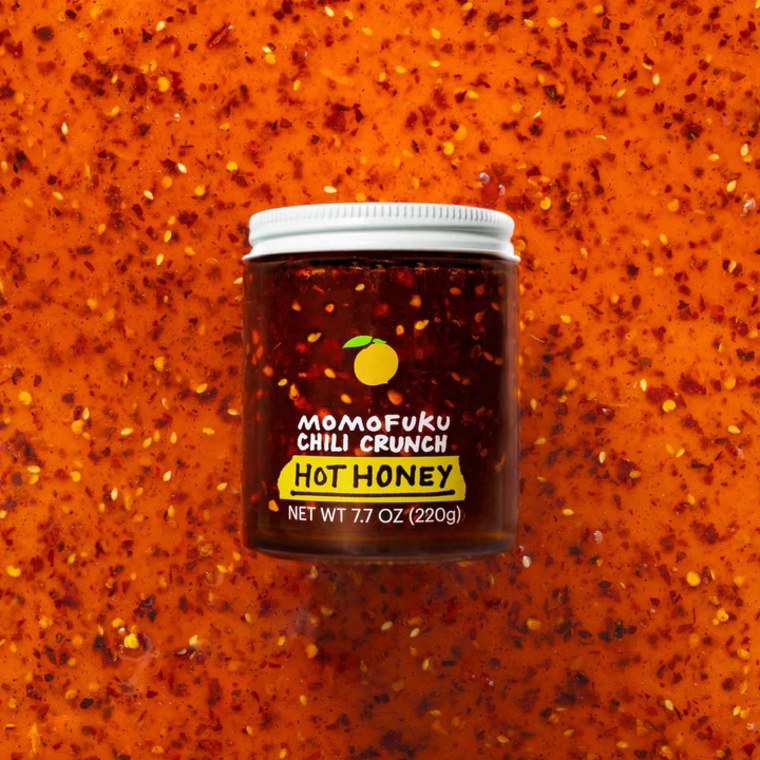 "When you look at what's universal across multiple types of cuisine, you see this idea of sweet heat pretty consistently," says Chang's partner Marguerite Mariscal, CEO of Momofuku and Momofuku Goods. "That's when you start seeing a trend, even before it's considered a trend, because it's just something that is appealing to people."
A new hunger for classic ingredients
Momofuku restaurants have used gochujang, a subtly sweet Korean chili paste, for decades. But in the beginning, they weren't sure customers would recognize the ingredient. In a dish they developed back in 2004, Mariscal says, "We called it 'red dragon sauce' or something, because I don't think there was that mainstream familiarity with the flavor and that could turn someone away. It's amazing to see that profile becoming more recognizable. So on the new noodles, you'll see it right on the front of the package: 'Korean chili paste creates a balance of sweet and heat.' It's really calling that out in a way I don't know if we would have 10 years ago."
Mariscal believes that familiarity with different cultural influences is increasing with each generation. But instead of pointing to hashtags, she credits restaurants.
"When I was growing up, we had one concept of Chinese food. Now I think there's a lot more awareness of the range from Szechuan to Cantonese cooking, for example. And that is translating over to the grocery store," Mariscal says. "As people experience these flavors in restaurants, they become more interested in playing with them at home. And I think the pandemic brought out an adventurous nature in home cooking, which led to an adventurous spirit while in the grocery store."
Ramirez echoes this sentiment: "What you find from a lot of international cuisines, especially, is there's a real complexity. I think with the population of our country getting more diverse, more flavors out there now balance multiple dimensions. There is a lot of interest from consumers and especially with Gen Z and millennials for these more interesting flavors that might be elevated twists on perennial favorites."
Swicy sipping, shaken or stirred
Anyone who likes to cook or mix up a drink knows that layering flavors is key to delicious results. Fernando Sousa was a bartender for decades before becoming the national beverage director for Diageo North America.
"The word 'sweet,' within cocktails, usually has a negative connotation," he says, so menus tend not to label drinks as such. But like all great bartenders, he knows his fair share of people's secrets — like this one: "Almost every cocktail has some sort of sweetener to it — we just don't really call it out. Because as much as people say they don't like sweet cocktails, they do. They really do."
Sousa says sweet heat "reels people back in" by giving them permission to indulge in the "guilty pleasure" of a sweet (but well-balanced) drink. He points to jalapeño tequilas like the cucumber-infused one from 21 Seeds as a popular choice for spicy margaritas, and 21 Seeds co-founder Nicole Hantas-Emanuel confirmed it is their No. 1 seller: "Spicy cocktails are all the rage."
Like a trusty salt rim, sugar can act as a magnifying glass on flavor, according to Sousa. "From a food science standpoint, it just makes sense."
With much of the country still in the grip of summer heat, Ramirez says that customers so far are using their sweet heat syrup in fruity drinks like lemonade. But these brands are betting that "swicy" has staying power.
"When trends start hitting in different seasons instead of fizzling out, that's when you're like, OK, spicy cocktails are here to stay, all year round," says Sousa. "I'm curious how the swicy trend leads into the fall. I think there's a way for it to fit every season. I foresee so many pumpkin spice martinis with a kick."