For those not participating in Dry January, Tom Hanks has a "shamefully good" cocktail to try — but the combination is raising some eyebrows.
The 66-year-old showed off his new creation while appearing on "The Late Show with Stephen Colbert" on Tuesday, Jan. 10, talking about a recent night at Café Carlyle in New York City with his wife, Rita Wilson, when they ordered a celebratory bottle of Champagne.
"I'm not a big drinker," Hank revealed. "So I usually have a Diet Coke because if you didn't have a long enough disco nap, you're going to fall asleep at 11:45."
Hanks goes on to describe the way in which the staff poured the Champagne into flutes as if it was "the last episode of 'The Bachelor,'" prompting him to request a shot of bubbly in his Diet Coke.
Hanks told host Stephen Colbert that everyone at the table told him he was insane — and the reaction from the audience seemed to show that they agreed.
"I said, 'Well, I may be insane, but I want to celebrate the season,'" he said. "So I had a sip of this. Stephen, it was delicious."
Wanting to try the concoction for himself, Colbert pulled out two glasses filled with ice, a can of Diet Coke and a bottle of Veuve Clicquot Champagne. Hanks poured the soda into the glasses while noting that he sticks to "diet" sodas due to his Type 2 diabetes.
"What's better (for) Type 2 diabetes than a little shot of champagne in your Diet Coke?" Hanks said, to which the audience burst with laughter.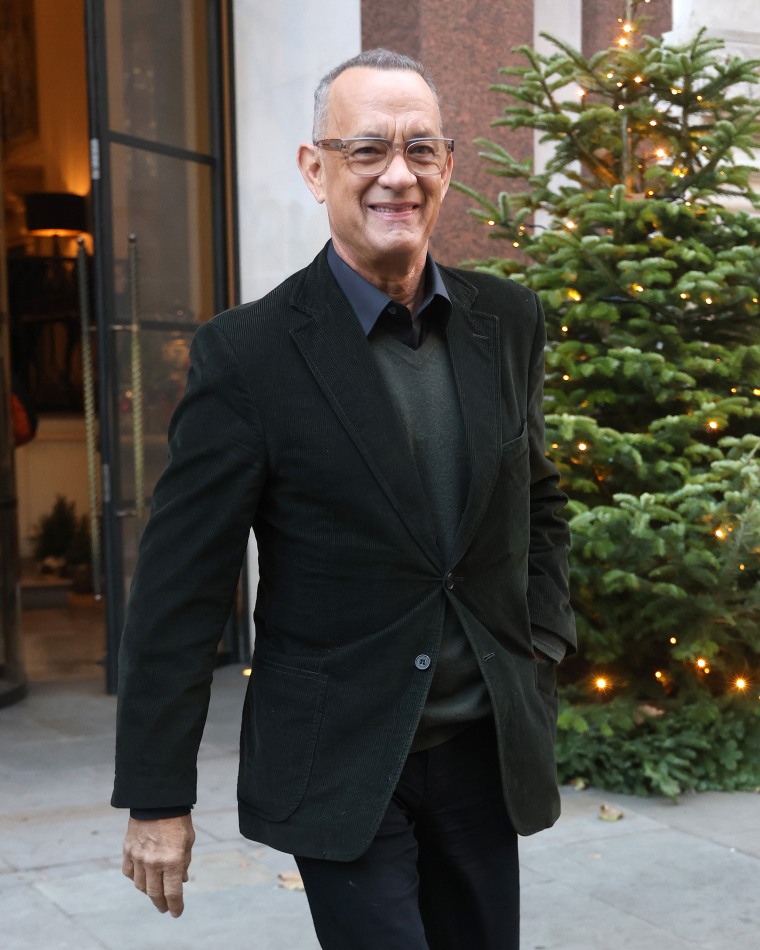 Pouring the champagne atop the Coke, Colbert joked, "This is exactly what the folks at Veuve Clicquot intended" and added that the cocktail recipe must also be listed in the Book of Revelation.
Marveling at the light brown, fizzy drink, Colbert said the color reminded him of an "American Aperol spritz," given it's not the notably bright orange of the Italian beverage.
After his first sip, all Colbert could say was the word, "Wow."
"It's really good," Colbert admitted. "It's strangely, strikingly, shamefully good."
When coming up with a name for the drink, Hanks said he combined the words "Diet Coke" with "Champagne" to form "The Diet Cokagne."
But Colbert may have invented the best name of all: "We have the Tom Collins, we have the Tom Hanks."
The cocktail also made an appearance on TODAY with Hoda and Jenna on Wednesday, Jan. 11. Co-hosts Hoda Kotb and Jenna Bush Hager just had to try it for themselves.
"It's kind of good," Hoda said after a sip.
"It tastes like a Coke float. It tastes like a cherry Coke, doesn't it?" Jenna asked Hoda.
The two agreed that the drink tastes like a classic Coke, but less sweet due to the Champagne.
"Tom Hanks can do anything," Jenna added.