Corned beef and cabbage and soda bread may be the most popular St. Patrick's Day dishes, but what about dessert? This year, put a sweet spin on your celebration with an Irish-themed after-dinner treat. If you like cookies, bake traditional Irish shortbread or whip up festive shamrock-shaped sugar cookies. Cupcake fans will love minty green cupcakes topped with fluffy white frosting. And chocoholics won't want to miss black and tan brownies with peanut butter frosting or chocolate mousse spiked with Baileys Irish Cream.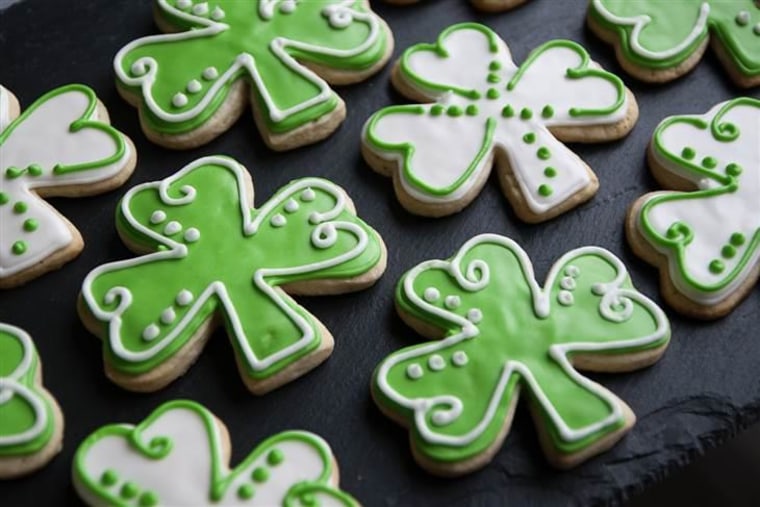 1. Shamrock cookies: Forget the green beer and bake a batch of bright, beautiful green and white shamrock cookies. This dough gets extra richness from sour cream, plus a hint of spice from nutmeg, but you can also use your own favorite cookie dough recipe. Royal icing is ideal for detailed decorations like these. You'll need meringue powder, which can be found in some supermarkets or in the baking section of craft stores. If you have a go-to decorating icing, feel free to use your own recipe instead.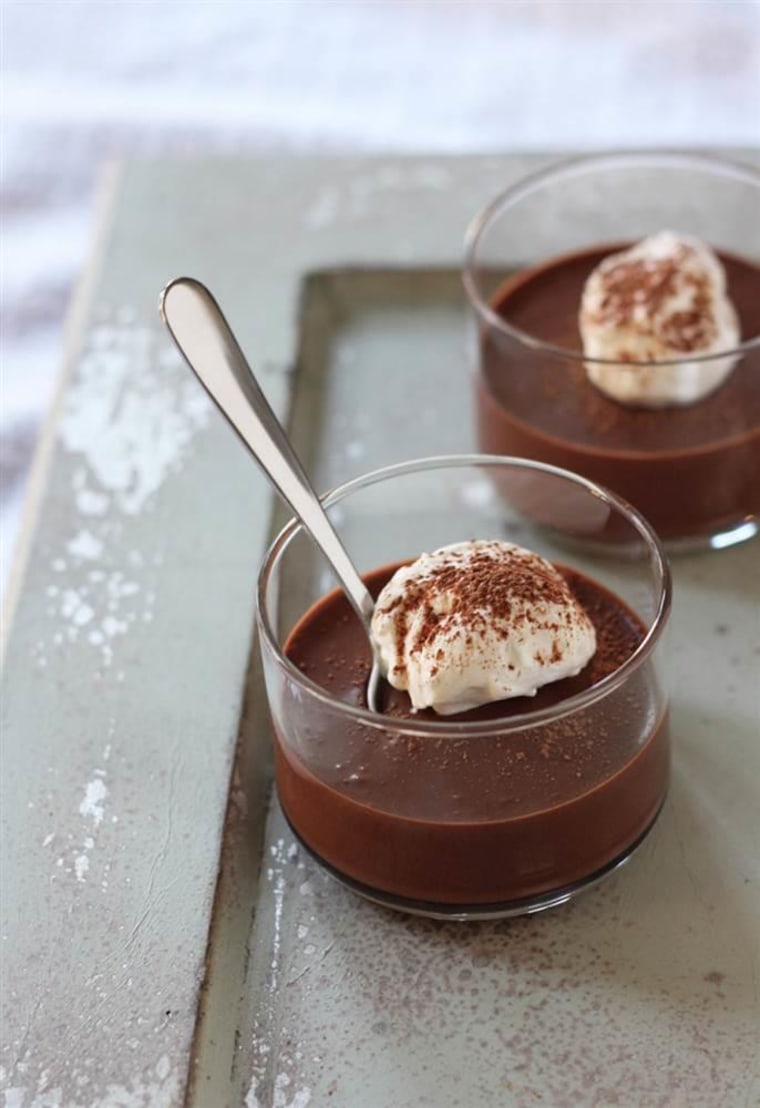 2. Baileys Irish Cream mousse: This clever recipe uses an unusual technique in which chocolate is melted with water, but it works like a charm and couldn't be easier. The mousse comes together really quickly but needs to chill for at least one hour or up to four days. Baileys Irish Cream lends boozy holiday flavor but you can also skip the liqueur and infuse the mousse with cinnamon, espresso or even chili powder.
3. Irish shortbread: Ireland is famous for its butter, which makes buttery shortbread perfect for St. Patrick's Day. This recipe gets its lovely texture and subtle nuttiness from corn flour, which is just finely ground cornmeal. Corn flour is available at most supermarkets but if you can't find it, grind regular cornmeal in a food processor to make it finer, or substitute rice flour. To make the cookies even more special, roll lace over the dough before it goes in the oven.
4. Black and tan brownies: These decadent brownies are inspired by a black and tan, the famous layered drink of pale ale and Guinness stout. The brownies are made with dark as well as white chocolate, plus Guinness, which adds richness and a pleasant malty flavor. The frosting is a simple combination of peanut butter chips and ale and can be whipped up in just a few minutes — you can even make it in the microwave.
Related: Get a recipe for Guinness Salted Chocolate Brownies with Peppermint White Chocolate Icing
5. Shamrock shake cupcakes: If it feels too cold outside for a milkshake, set your sights on this shamrock shake-inspired cupcake. The vanilla cupcake base is dressed up with mint extract and tinted with green food coloring — feel free to add a little extra for more vividly hued cupcakes. The frosting combines cream cheese and whipped cream for a light and fluffy cloudlike icing that is irresistibly luscious and slightly tangy.
This article was originally published Mar. 13, 2015 at 9:15 a.m. ET.