Burrata — mozzarella's creamier cousin — is one of those trendy food ingredients we don't think we'll ever be able to get enough of.
Case in point: Trader Joe's new Sweet Corn, Burrata & Basil Ravioli. When I spotted it on shelves this weekend, I immediately tossed a couple of packages into my cart, looking over my shoulder, wondering why the whole store hadn't descended upon this refrigerated case.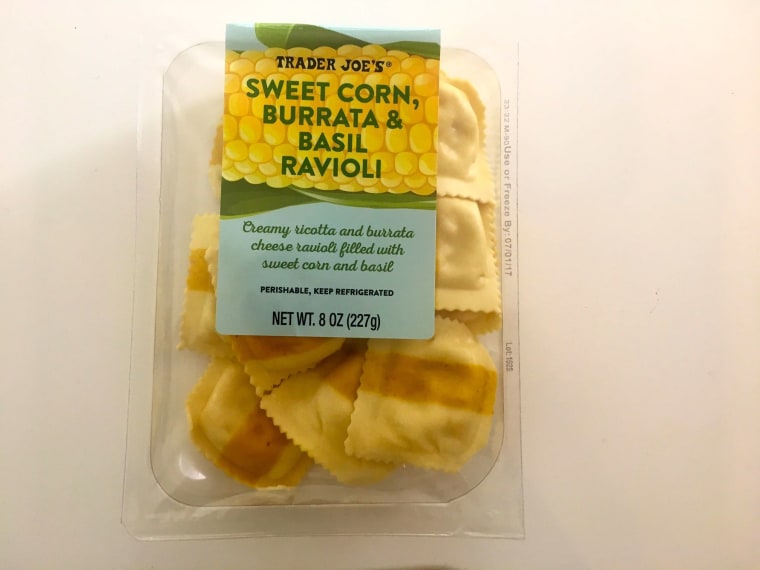 "Whoa! What's this?" the person at checkout exclaimed to me and then turned to a colleague: "Have you seen this?"
I always know I've struck gold at Trader Joe's when the staffers are excited about a new find, too.
It was about 10 a.m. when I got home, but I didn't care: I was having that ravioli for breakfast — and it didn't disappoint.
Corn and burrata play nicely together — then throw in pasta and basil? Mind blown.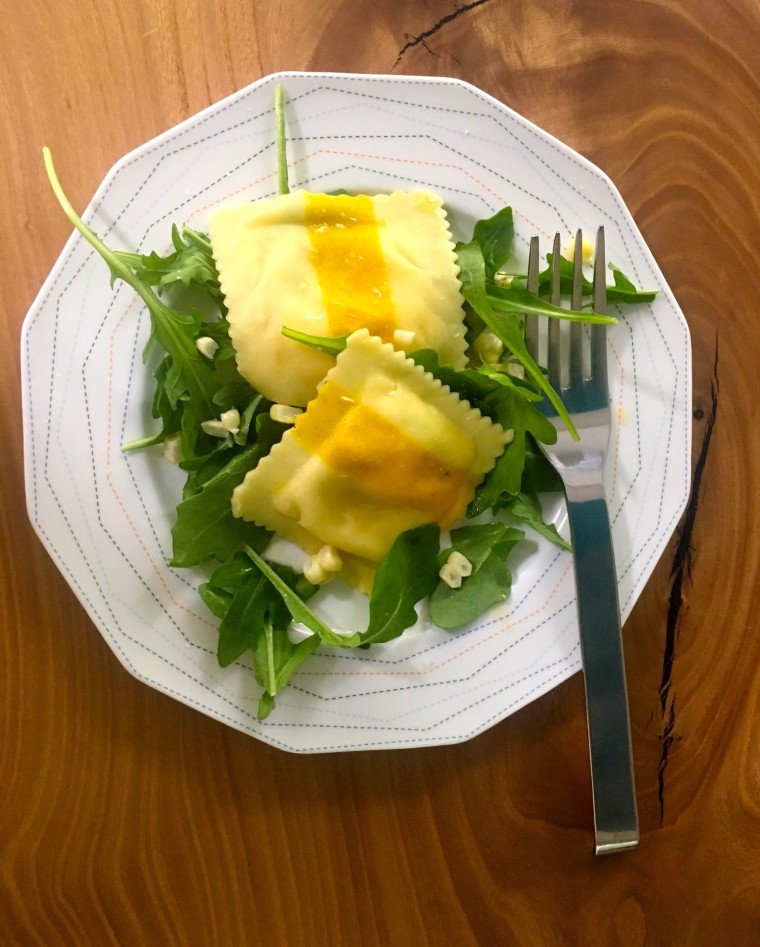 I boiled the pasta, tossed it in a little bit of olive oil, as the package suggested, then plated it over some arugula and sprinkled some shaved corn kernels on top for a special weekend-lunch touch. I also tried it with pesto as well, which only made it more addictive.
The pastas, which have a cheerful yellow stripe on the inside, are filled with whole, bright-yellow corn kernels, and a fluffy mixture of ricotta and burrata with bits of basil.
It's the kind of ambitious dish I dream of making from scratch in the summer, but in reality, never do. And it could easily pass as a special at a neighborhood restaurant for $22 a plate — but in this case is only $3.49 for a package of about 14 to 15 ravioli. It's worthy of a special summer dinner party — and needless to say, I'll be back for more.