Trader Joe's annual Customer Choice Awards are basically like the Oscars of the food world. Well, maybe that's more like the James Beard Foundation Awards. So this list is more like the Oscars of Trader Joe's grocery aisles, where all the ready-made meals, produce and sweets get their chance to walk the red carpet — er, grocery cart.
Since 2009, the folks at Trader Joe's have tallied up the votes of its shoppers' favorite products and published the results. From year to year, they sometimes switch up the categories and new items pop up. But many of the it-list foods remain the same.
Here are the most adored products from the beloved grocery chain's 13th Annual Customer Choice Awards:
Favorite Overall: Mandarin Orange Chicken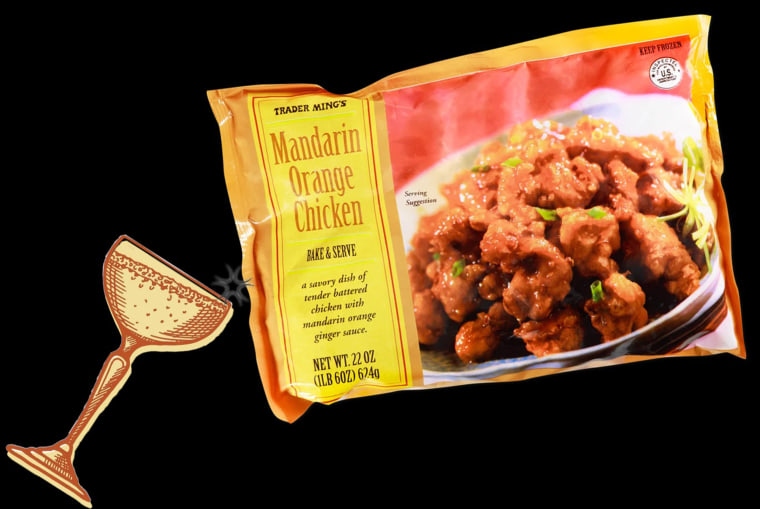 For years, Mandarin Orange Chicken held first place as everyone's favorite overall TJ's pick — aside from a fluke in 2019 when Everything But the Bagel Sesame Seasoning took its place. This year, yet again, the frozen mealtime staple takes the spotlight. But let's face it, it can be easy to get tired of cooking and cooking (and cooking some more) at home. The frozen, as-good-as-takeout chicken dish is a serious flavor saver for all of us who need a quick dinner on the table.
Runners-up:
Dark Chocolate Peanut Butter Cups
Unexpected Cheddar
Everything But the Bagel Sesame Seasoning Blend
Butternut Squash Mac & Cheese (seasonal item)
Favorite Beverage: Non-Dairy Oat Beverage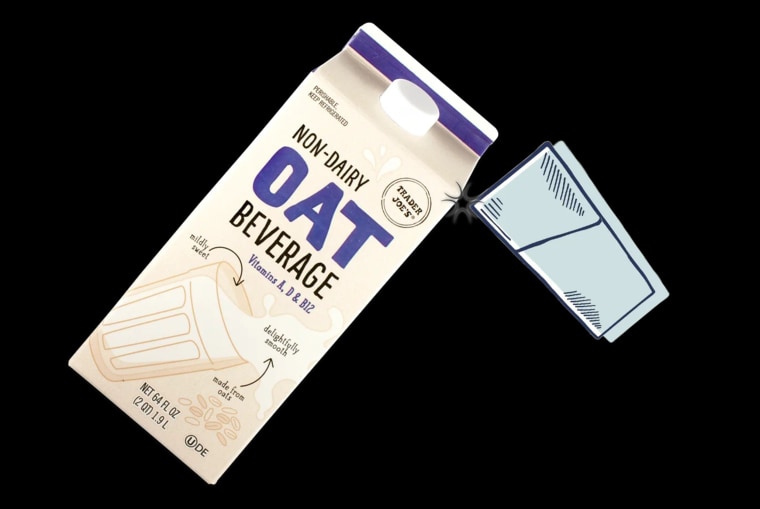 It's no surprise that this beloved plant-based milk got a win this year. At a time when mega-chains like Starbucks have faced oat milk shortages, nondairy consumers have been racing to Trader Joe's to stock up on the staple for coffee, smoothies, cereals and more.
Runners-up:
Spiced Apple Cider (seasonal)
Ginger Beer
Sparkling Honeycrisp Apple Juice Beverage (seasonal)
Tangerine Juice
Favorite Cheese: Unexpected Cheddar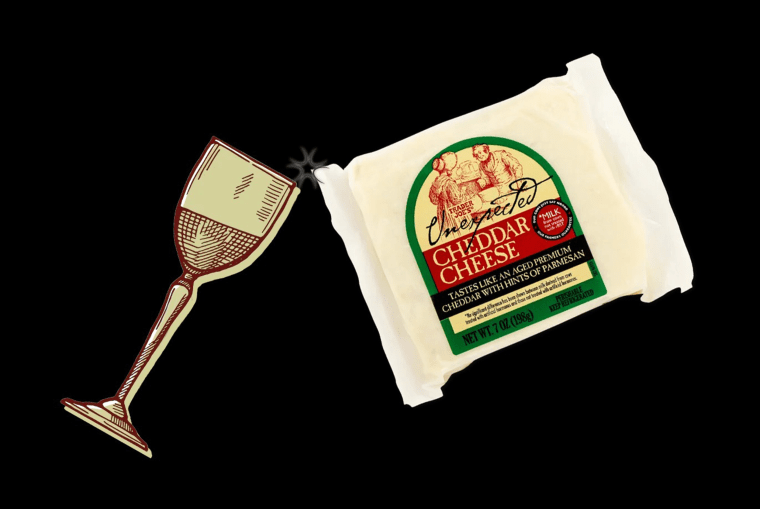 OK, so we totally expected Unexpected Cheddar to remain top dog of the cheese category. This cheaper, $3.99-per-wedge cheese tastes anything but, well, cheap. It's the kind of cheese where the little salt crystals are still present. It's creamy and great on its own, or melted down into a gorgeous grilled cheese.
Runners-up:
English Cheddar with Caramelized Onions
Baked Lemon Ricotta (seasonal)
Syrah Soaked Toscano
Triple Crème Brie
Favorite Sweets/Desserts: Hold the Cone! Mini Ice Cream Cones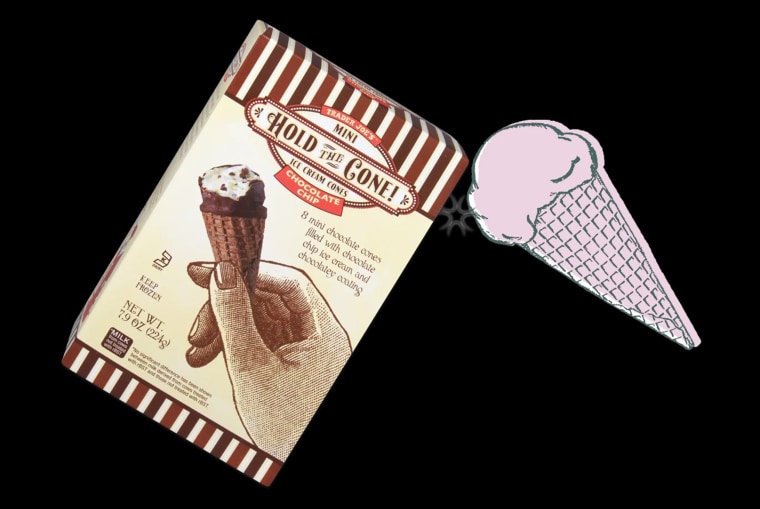 Creamy chocolate chip and vanilla ice cream scooped into a chewy, crunchy sugar cone and dipped in chocolate — what's not to love? In addition to being delicious, these pre-made ice cream shop confections are mini, which makes them an ideal after-dinner treat for kids or anyone trying out a little portion control.
Runners-up:
Dark Chocolate Peanut Butter Cups
O&H Danish Kringle (flavors vary seasonally)
Sublime Ice Cream Sandwiches
Brookie
Favorite Produce: Teeny Tiny Avocados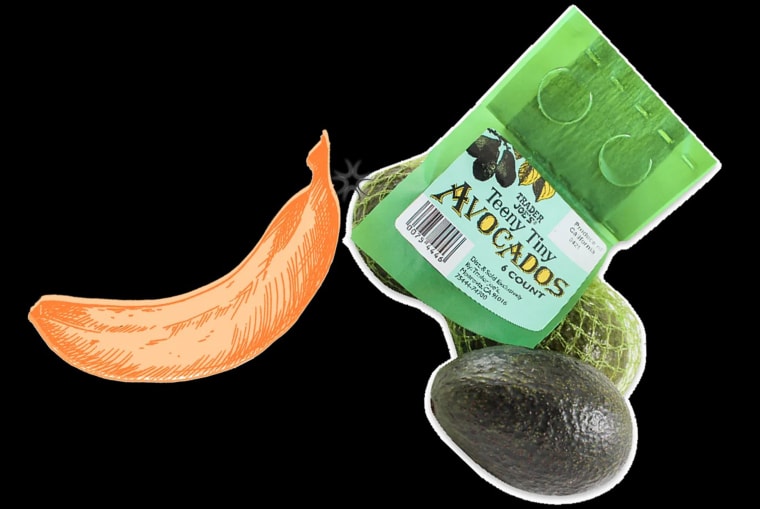 Based in California where avocados are aplenty, Trader Joe's is a hot spot for the ever-popular stone fruit. There's plenty of variety at the store (organic, singles or bags) but the six-count bag of Teeny Tiny Avocados, which get rid of the headache of trying to keep cut-open avocados fresh, are a true hit.
Runners-up:
Bananas (conventional and organic)
Persian Cucumbers
Arugula (conventional and organic)
Carrots of Many Colors
Favorite Snack: Salted Peanut Butter Filled Pretzel Nuggets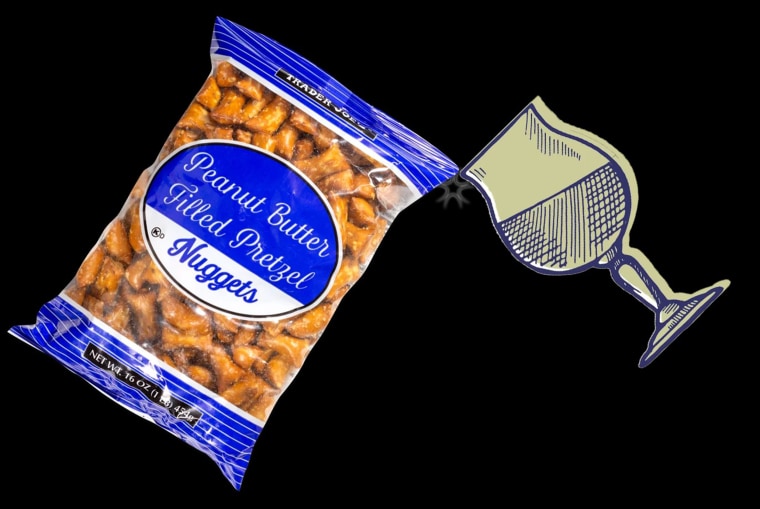 Anyone who likes crunchy pretzels or peanut butter will find this scrumptious snack hard to resist. Dusted with flecks of salt, one bite into one of these little nuggets and your taste buds are swirling around in a sea of peanut butter. This longtime staple has been a repeat favorite for customers and crew members.
Runners-up:
Organic Corn Chip Dippers
Organic Elote Corn Chip Dippers
Chili & Lime Rolled Corn Tortilla Chips
Bamba
Favorite Vegan/Vegetarian Item: Soy Chorizo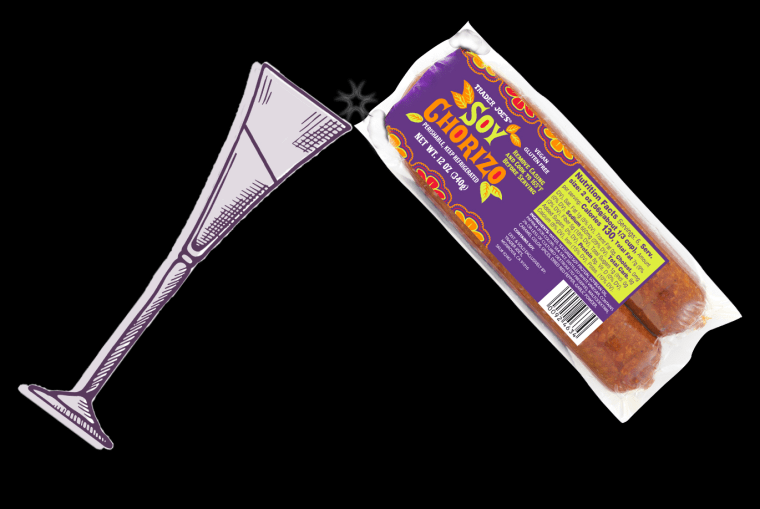 For anyone looking to eat less meat for themselves or the planet, this soy chorizo works as a wonderful substitute. It's easy to love with its heavily spiced essence. But the wonderful workers of Trader Joe's use soy instead of pork in the Spanish-inspired ingredient, so that your pastas, scrambles, paellas and other dishes can be vegetarian or vegan.
Runners-up:
Vegan Kale, Cashew & Basil Pesto
Vegetable Fried Rice
Cauliflower Gnocchi
Chicken-less Mandarin Orange Morsels
Favorite Entrée: Mandarin Orange Chicken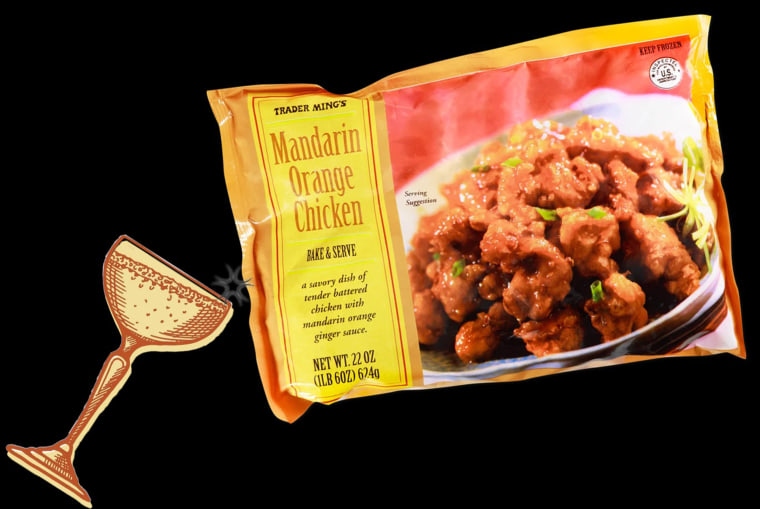 From its first winning category, it's not surprising Mandarin Orange Chicken won best entrée this year … and last year … and the three years before that! Inspired by one of America's favorite Asian takeout dishes, this easy-prep meal consists of breaded chicken and a stir-in sauce made with orange peels, fresh ginger, garlic, green onions and soy sauce. Each bag costs $4.99.
Runners-up:
Chicken Tikka Masala
Butter Chicken with Basmati Rice
Joe's Diner Mac 'n Cheese
Butternut Squash Mac & Cheese (seasonal)
Favorite in Home, Bath and Beauty: Scented Candle Tins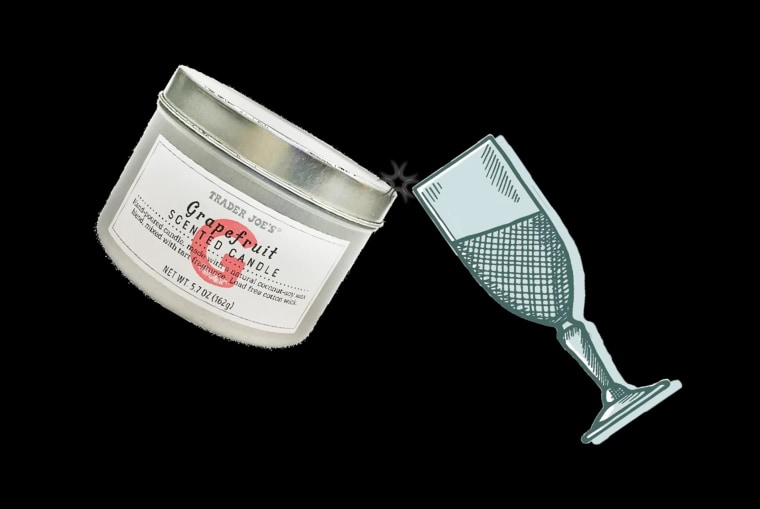 These tiny scented wax candles are affordable and have a range of options for everyone's noses. Scents, which rotate seasonally, include Peony Blossom, Vanilla, Mango Tangerine and Lemon Cookie. They smell so good you might want to eat them — but we wouldn't recommend it.
Runners-up:
Body Butters
Ultra Moisturizing Hand Creams
Hand sanitizers (all)
Tree Tingle Shampoo & Conditioner