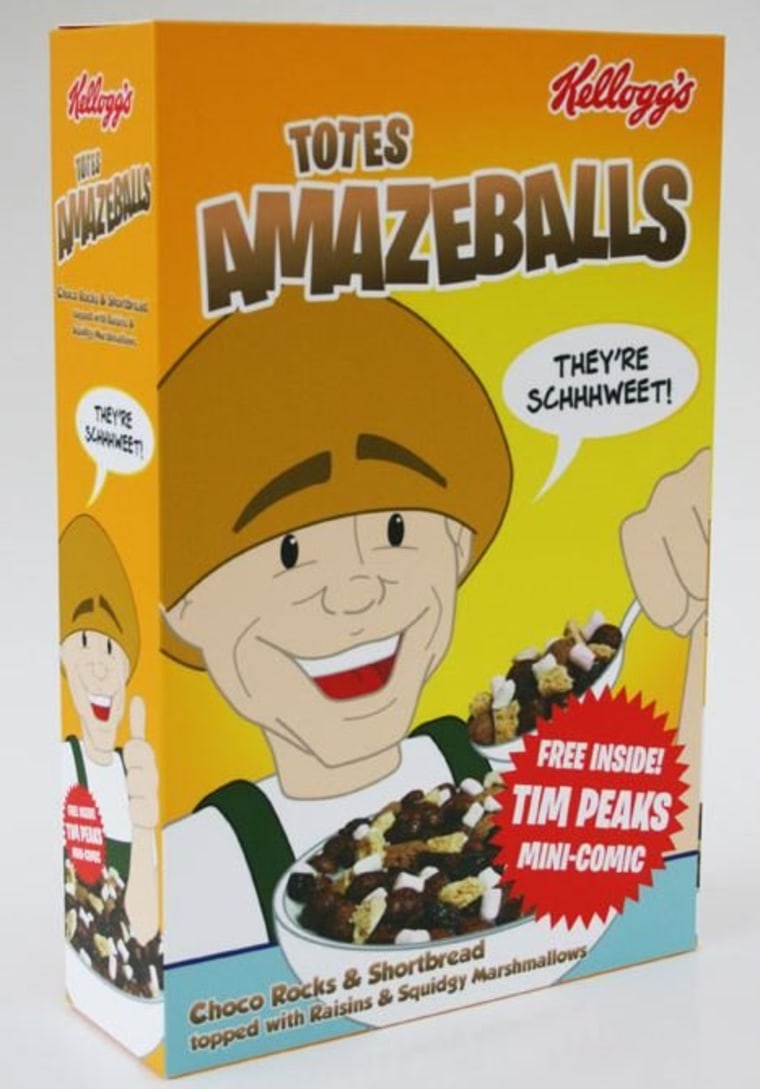 All it took was one joking Twitter post for Charlatans UK singer Tim Burgess, and his imaginary breakfast cereal soon sprung to life.
You could say the results are totes amazeballs, or, as it says right on the front of the personalized cereal box made for him by Kellogg's, Totes Amazeballs.
A few weeks ago, Burgess joked to his fans on Twitter that he wanted to invent a cereal by that name based on his favorite treat, Rocky Road.
"I was thinking it'd be cool to come up with a breakfast cereal,'' Burgess told the Manchester Evening News. "I heard someone use the expression 'totes amazeballs,' and it sounded like something from 'Charlie and the Chocolate Factory.' I sent a cheeky tweet saying I'd invented a new cereal and that Kellogg's were interested!
"But within an hour they'd got in touch."
The company developed a one-of-a-kind cereal featuring a mix of marshmallows, pieces of shortbread, raisins and Coco Pops (as Kellogg's Coco Krispies are known outside the U.S.) just for Burgess. The box features a smiling cartoon likeness of Burgess with a big spoonful saying, "They're Schhhweet!'' in a knockoff of the "They're grrrreat!'' slogan of Tony the Tiger of Frosted Flakes fame.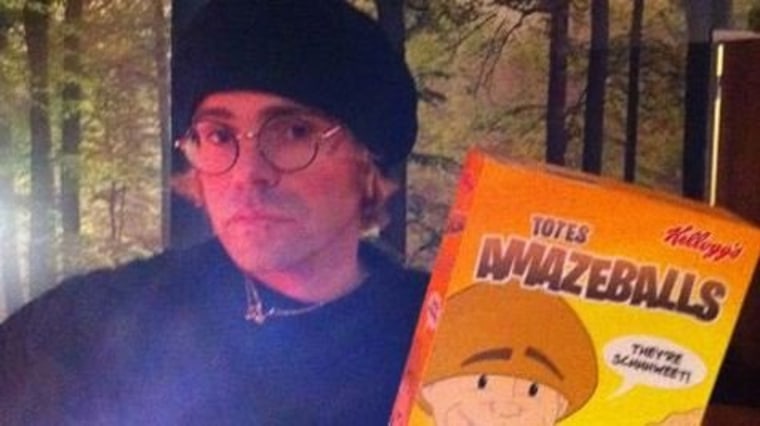 "It all came about a few weeks ago when Tim tweeted his fans about wanting to create a super cereal called Totes Amazeballs,'' a Kellogg's spokeswoman told the Manchester Evening News: "We really try to make the most of Twitter here at Kellogg's, and when we saw the tweet we knew we had to make something special for him.
"We only had one box of Totes Amazeballs made, which was sent to Tim. However we are now getting inundated with tweets from his fans saying they want it."
Burgess told NME.com that the cereal, which will be sold at a UK music festival, is "the Jazz Odyssey of breakfasts ... Something you'd eat at a festival that'd get you back on your feet."
And while the response on social media has been, Kellogg's says it won't be producing the cereal on a larger scale.
Would you try Totes Amazeballs? What cereal would you want created for you?
More from Bites: