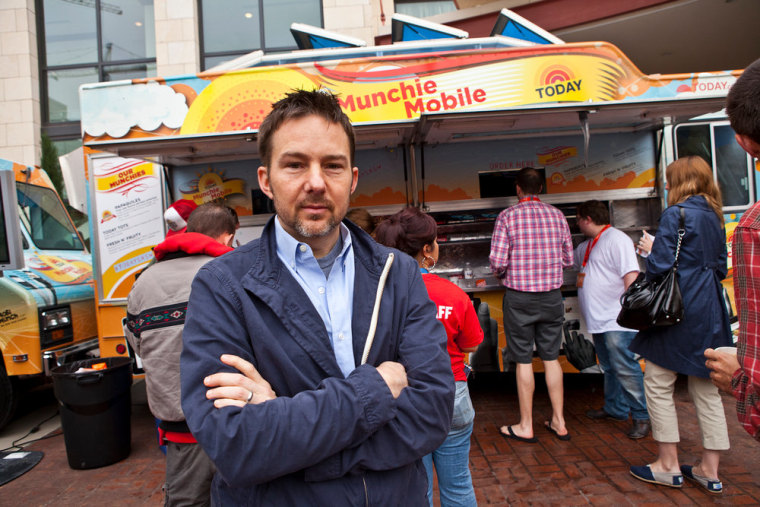 Try getting a seat at Austin restaurant Uchiko, where Paul Qui, winner of "Top Chef: Texas," is executive chef, and you're in for a long wait – but one that's certainly worthwhile.
Setting Qui on his path to culinary success was Tyson Cole, award-winning chef and owner of Uchiko and its older sister restaurant, Uchi. Cole, who was named Best Chef: Southwest last year by the James Beard Foundation, hired Qui right out of culinary school eight years ago, and says he's loved working with him ever since.
Story: Austin's weird, wonderful food scene gets a SXSW boost
The mild-mannered Cole stopped by the TODAY Munchie Mobiles in Austin to chat with us about the city's burgeoning food scene and his take on Qui's rising star. Surely, we thought, it must be weird to see your protégé gain so much fame and become a potential competitor! But Cole, a star in his own right, had nothing but good things to say, encouraging Qui to use his winnings to open a new restaurant in Austin.
"Paul's an amazing person… he's the most talented, humble, amazing guy that I've ever worked with," Cole gushed. "Obviously we're so elated that he actually won. I'm hoping that he opens his own restaurant here in Austin – I'll be the first one in line at the door."
A few of us were lucky enough to eat at Uchiko last week and we had a tough time being critical. The food is the sort that you'd want for your last meal. Just take a look at Anthony Quintano, NBC News senior manager of social media, in a state of food ecstasy after taking a bite of the bacon tataki (pork belly with black lime, espresso fish caramel and coriander citrus), which we're told is the restaurant's most popular dish. We showed Cole the photo, and he just laughed and gave a knowing nod. We'd bet he's seen that look thousands of times.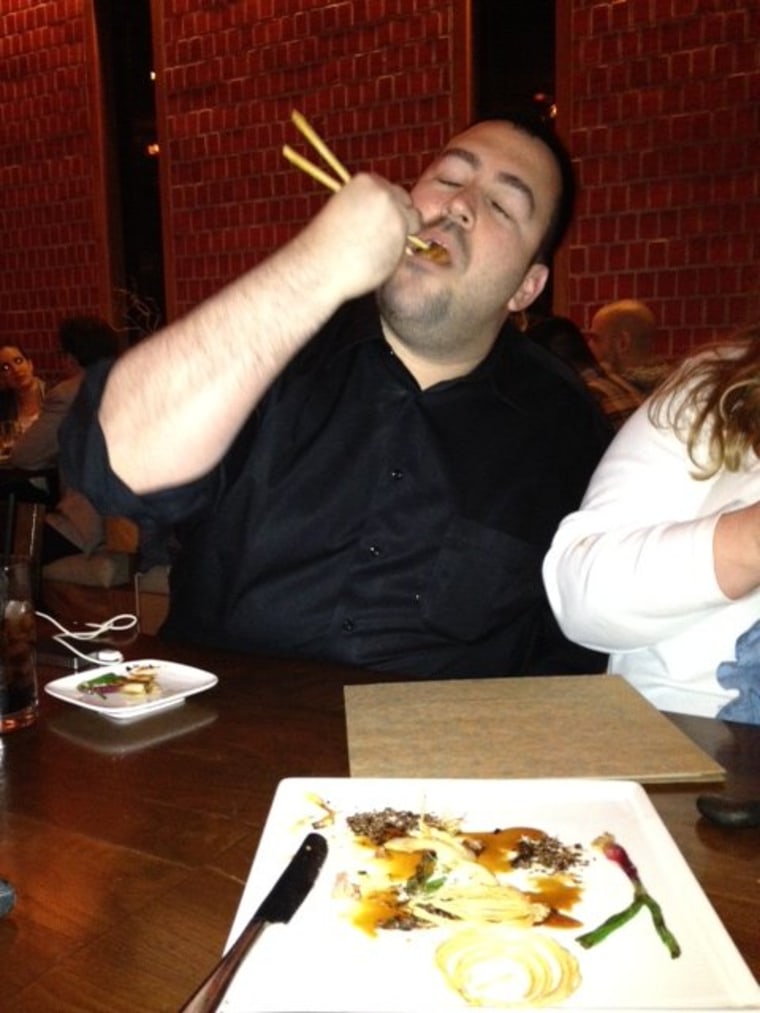 "True creativity comes from structure," Cole told us when we asked about the inspiration for his dishes. "And the end game is we make these composed dishes like you had at Uchiko, and I'm the last person to taste it and say yes or no. It's like being the general manager of a sports team, but I also get to play on the field."
Below are photos of some of the mouthwatering eats we ate (yes, this is just an excuse for us to relive the experience):