It's been a difficult year for former "Top Chef" contestant Fatima Ali but she is now determined to live life to the fullest after receiving a terminal cancer diagnosis.
Earlier this year, Ali thought she was on the road to recovery after being diagnosed with Ewing's sarcoma, a type of bone and soft tissue cancer, in 2017.
However, in a new essay, the chef revealed that her cancer has returned with a "vengeance" and doctors have given her a year to live. However, in the same post, she bravely and eloquently shared with the world what she plans to do with the time she has left.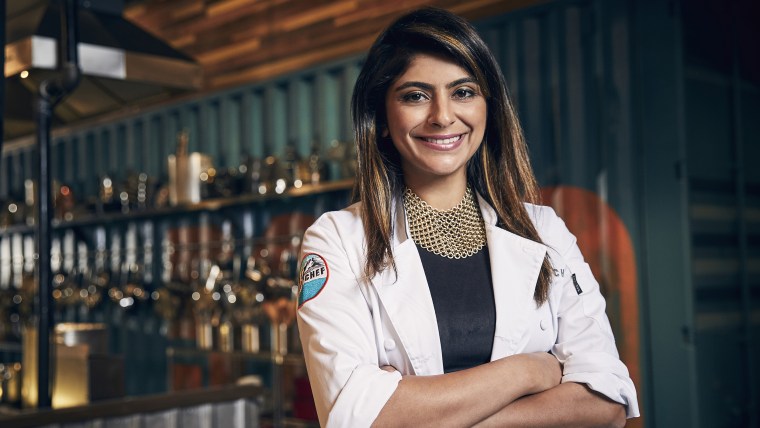 Ali, who appeared on Season 15 of the popular Bravo reality show, underwent surgery for the rare form of cancer in her shoulder earlier this year with doctors telling her she was cancer free. In May, she wrote an article explaining how the disease and treatment had changed both her taste buds and the way she cooked.
In the latest essay she penned for "Bon Appetit," Ali revealed that she learned in September that the cancer had returned to her left femur and hip. But the chef, who friends call "Fati," opened up about how her latest diagnosis has given her a new perspective on living with an intent to experience life to the fullest as quickly as she can every day.
"When we think we have all the time in the world to live, we forget to indulge in the experiences of living," she wrote.
"I am desperate to overload my senses in the coming months, making reservations at the world's best restaurants, reaching out to past lovers and friends, and smothering my family, giving them the time that I so selfishly guarded before."
Ali says she's planning to "eat my way through New York and the boroughs while I can," indulging in a list of dishes like uni and truffle toast at Chef's Table at Brooklyn Fare, and also has a list of people with whom she'd like to make amends.
Her "Top Chef" family and fans have rallied behind her. Host Padma Lakshmi has been by her side in the hospital and wrote on Instagram, "I hope that this year brings her as much as she can hope for. You've said on the show that growing up I inspired you. But Fati, now, it's you who inspire me. Everyday. I love you Fati."
Fellow Season 15 contestant Chef Bruce Kalman shared his support and prayers, too.
"An odd sense of relief has settled inside me, knowing that I can finally live for myself, even if it's just for a few more precious months," wrote Ali.
While Ali is clearly a great cook, she's also a talented writer, and the moving essay is garnering her new fans as she showcases both vulnerability and strength during this difficult time.
Said the chef, "Everyone's amazed that I'm taking it so well. But when you hit rock bottom, there really is no place to go but up."