Barbecue season is here! It's finally the perfect weather to fire up the grill.
We want to make sure you have everything you need before you throw some burgers on the shiny new charcoal grill in the backyard. So, we consulted with a grilling guru.
Steven Raichlen, known as "America's master griller" has written numerous barbecue cookbooks including the recently released Project Fire. He shared his list of accessories every home griller should own with TODAY Food.
From tools for turning meat to ones that make grills sparkle, below are Raichlen's top five recommendations.
1. Spring-loaded long-handled grill tongs
"When you turn meat, it's better to turn with tongs and not poke [with a fork]," Raichlen explained. Grill tongs are great for this since they help leave the meat intact.
16-Inch Stainless Steel Tong, $10, Amazon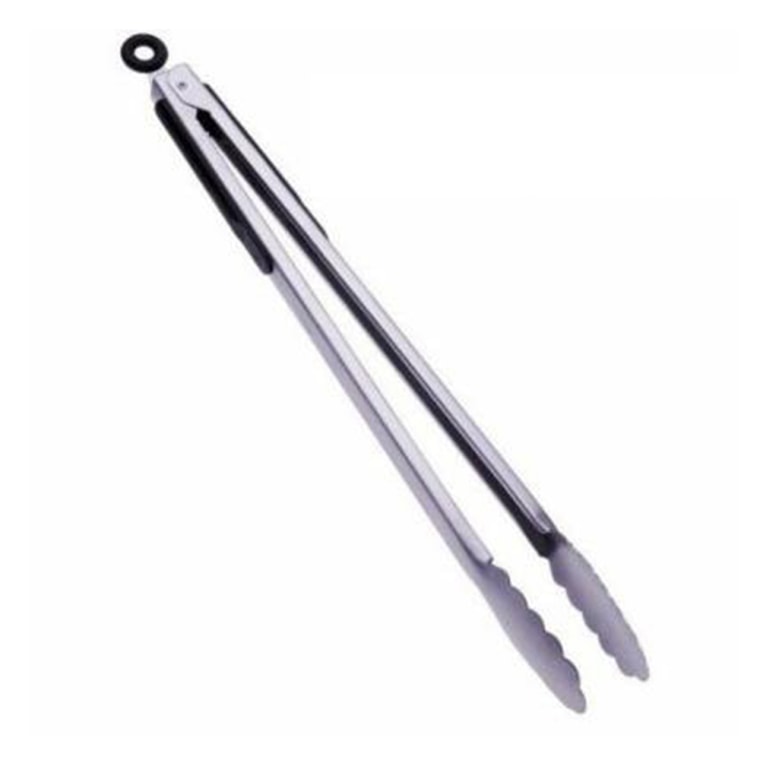 This simple pair of 16-inch tongs is a best-seller in its category. It's made with stainless steel and features a secure rubber grip handle with a grooved thumb rest. Many Amazon reviewers say they're a great length to keep hands safely away from the fire.
2. Long-handled stiff wire grill brush or grill scraper
Cleaning your grill with the right tool is important. Raichlen said he prefers to use a wire grill brush, even though there is a very small chance the bristles could fall out and wind up in food.
"If you do buy a grill brush, make sure the bristles are mounted in a twisted wire armature," Raichlen explained. If you want to play it really safe, though, you can buy a scraper that doesn't have any wire bristles at all. Raichlen added a scraper might not get the grate as clean, but it eliminates the risk of stray bristles.
Grillart 18-Inch Stainless Steel Woven Wire Grill Brush and Scraper, $17, Amazon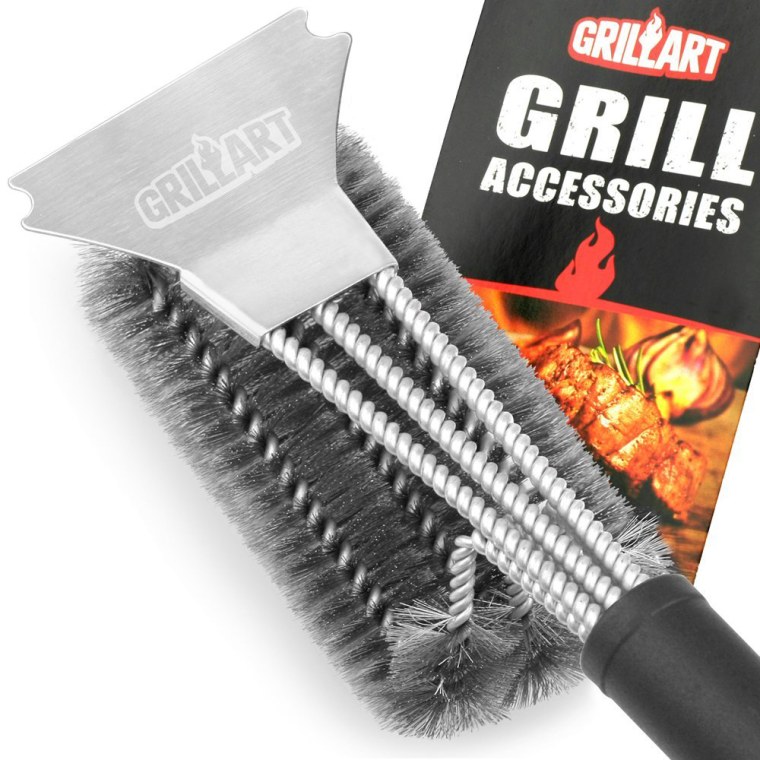 The stainless steel wire in this brush is firmly embedded in steel pipe through a tight rotation weave. The brush features a non-slip material that'll keep it from falling or breaking under pressure. Plus, it's extra long to keep your hands away from the heat when you're using it.
Charcoal Companion Safe-Scrape Non-Bristle Grill Cleaning Tool, $10, Amazon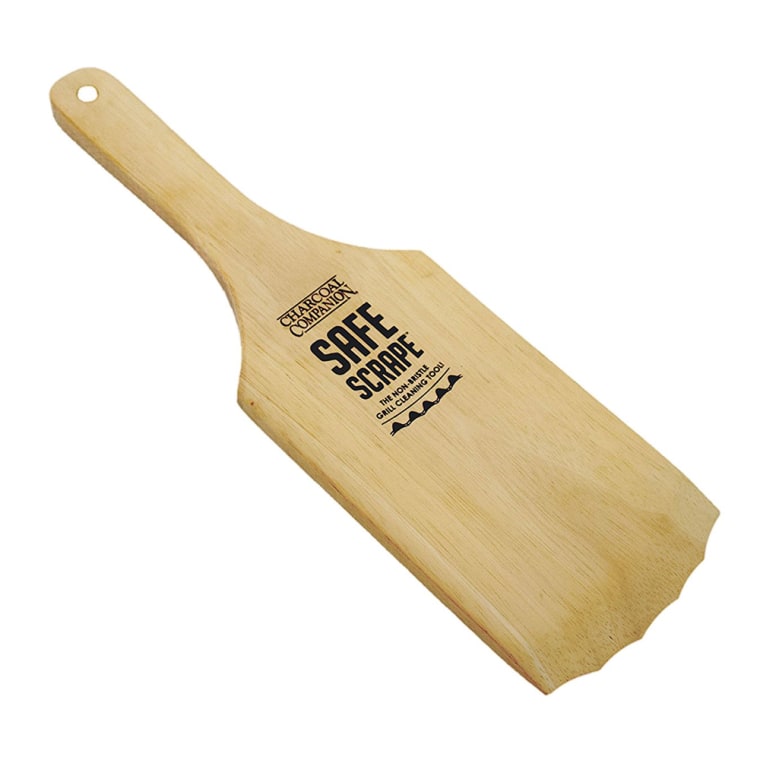 If you want to opt out of using a wire brush completely, this wood scraper is a good bet. Ridged edges conform to the grill grates as the scraper is exposed to heat and pressure. So, the more you use it, the better it's supposed to work.
3. Grill gloves
When you're working with fire, it's best to protect your hands and arms from the heat. Raichlen makes a pair of gloves specifically designed for grilling, but he also said you could use welder's gloves. "I like to re-purpose tools," he said.
US Forge 400 Welding Gloves Lined Leather, $15, Amazon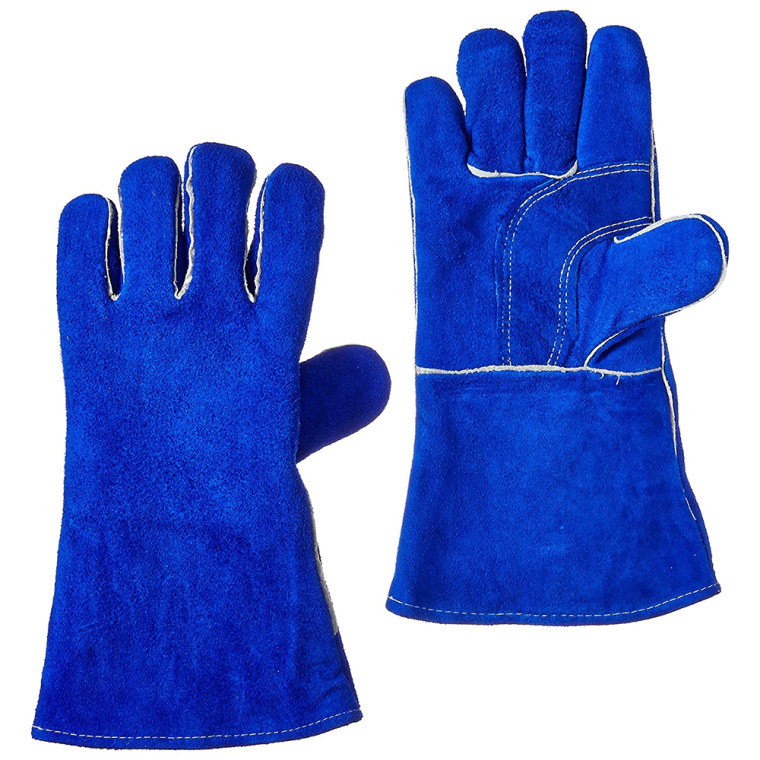 These leather welding gloves are lined with cotton and strengthened with a lock stitch. A best-seller on Amazon, they're rated almost five stars with more than 1,000 reviews.
4. Instant-read meat thermometer
Whether you go with a simple thermometer or a fancy one that will broadcast the temperature to your smart phone, Raichlen said a it's a must-have — especially if you're cooking big pieces of meat like pork shoulders or rib roasts.
Maverick ET-733 Wireless BBQ Meat Thermometer, $70, Amazon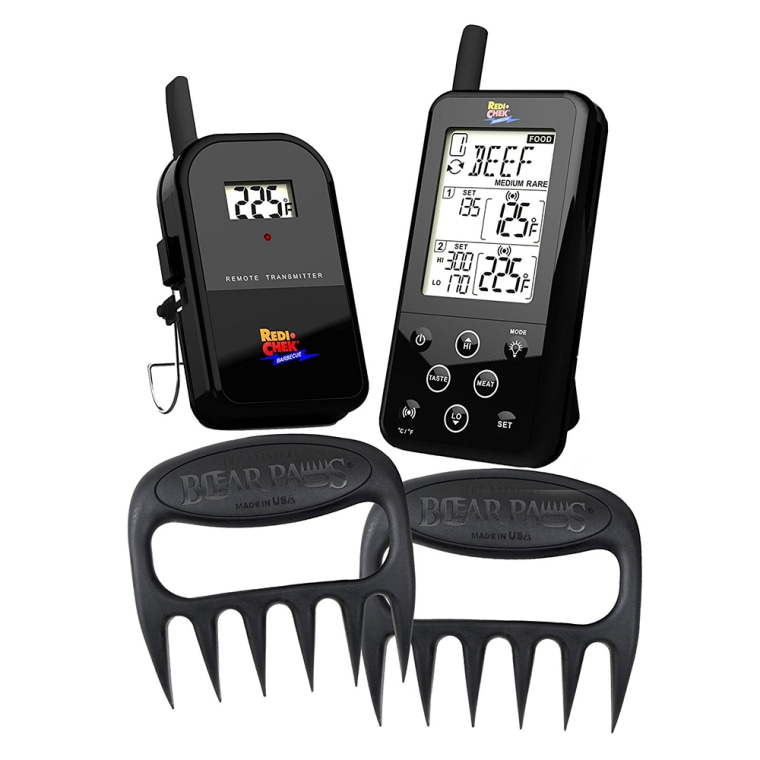 You can monitor your grill and smoker temperatures from up to 300 feet away with this wireless thermometer from Maverick, a brand that Raichlen recommends. As soon as your meat gets to the desired temperature, the wireless receiver notifies you. Plus, there are pre-programmed settings for different kinds of meat including beef, pork and chicken.
And, the thermometer comes with a set of Bear Paws for shredding meat easily!
5. Charcoal chimney starter
"Using a chimney starter to light your charcoal is a great alternative to the old school method where you light your charcoal with lighter fluid," Raichlen said, adding that the lighter fluid can make food taste gross.
Weber Rapid Fire Chimney Starter, $15, Amazon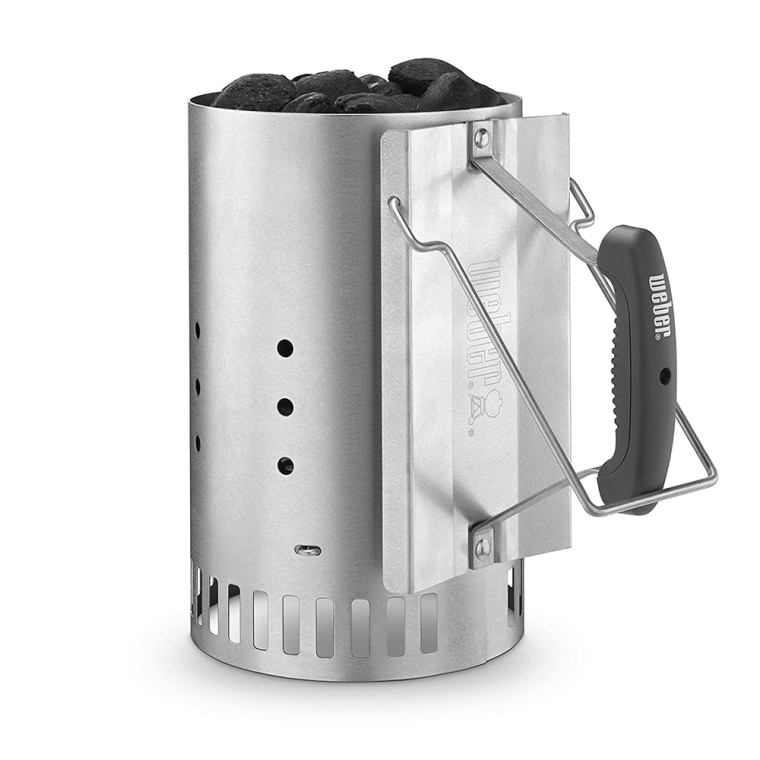 With more than 5,000 reviews and five stars, this Weber chimney starter is highly recommended. It's designed to quickly produce hot coals for cooking without lighter fluid. One Amazon reviewer said it got the coals on the grill red hot in 15 minutes.
Now that you have everything you need to succeed, check out TODAY Food's top grilling recipes.
This article was originally published on May 29, 2017 on TODAY.com.