Nothing goes hand in hand with fall weather quite like a pumpkin-flavored carbohydrate.
The makers of the classic Oreo cookie want to make sure you have that autumn-essential covered. Hitting supermarket shelves on Sep. 24, the limited edition Pumpkin Spice Oreos will be available while supplies last (usually about six to eight weeks). And after getting our hands on samples of the new treats, the TODAY.com staff suggests you pick that pumpkin package up.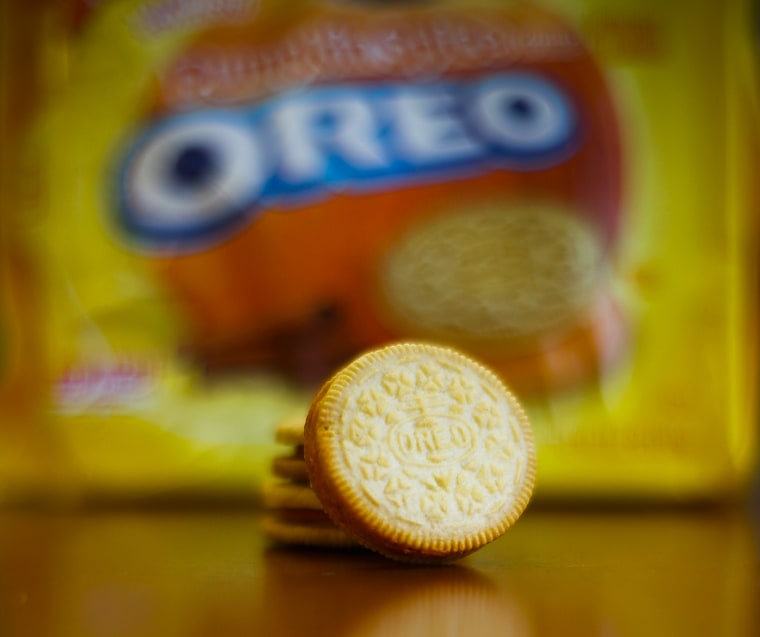 "It's surprisingly tasty," said TODAY.com's style editor Rina Raphael. "Someone has finally figured out how to fit a pumpkin pie into the palm of one's hand."

The experts at Oreo created the flavor by taking their classic Golden Oreo cookie and combining it with a pumpkin spice-flavored creme. And while TODAY.com staffers didn't rave about the cookies the same way they did about the Reese's Peanut Butter Cup Oreos, the general consensus was that these are worth adding to your fall feasting festivities.
"It tasted like a vanilla Oreo but with a sprinkle of pumpkin and nutmeg," said TODAY.com producer Danielle Brennan. "Not my favorite, but it's a good substitute when you're not in the mood for chocolate."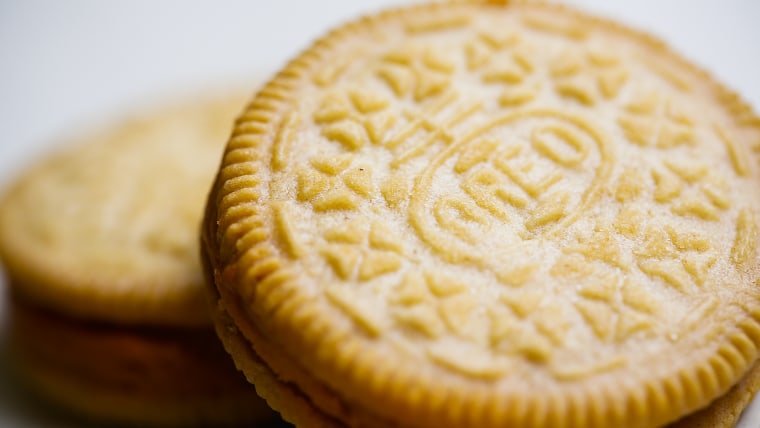 If you're not immediately sold on the Pumpkin Spice Oreo, Kathie Lee and Hoda may have a suggestion for you. The fourth hour co-hosts tested out the new flavor by dunking the cookie into their glasses of wine.

"We're starting a new trend, "Kathie Lee said. "That is delicious."