Bill Gates and the founders of Twitter are betting millions that meat lovers will embrace a new plant-based product that mimics the taste of chicken and beef. 

Meat substitutes have had a hard time making it to the dinner tables of Americans over the years, but the tech giants believe these newest products will pass the "tastes like chicken" test. Gates has met several times with Ethan Brown, whose product, Beyond Meat, is a mash-up of proteins from peas and plants. Just don't call it "fake" meat.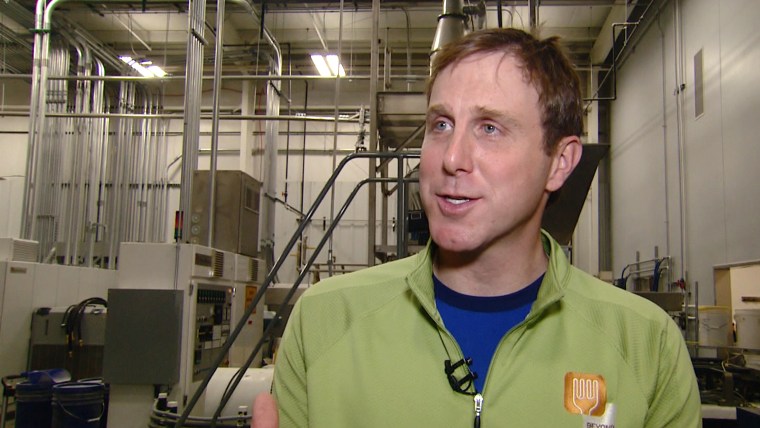 "I sort of bristle at the use of the word 'fake,''' Brown told TODAY's Craig Melvin during a tour of his Columbia, Mo. plant. "I just completely disagree with that. It is an assembly of amino acids, fats and water that is just like what you get out of an animal, so in my view, it is meat."
The TODAY anchors taste-tested Beyond Meat Friday to see if they could tell animal from the plant. They guessed wrong for the chicken and beef, and they are not alone: Gates blogged that he was "impressed" by Beyond Meat's chicken and couldn't tell the difference.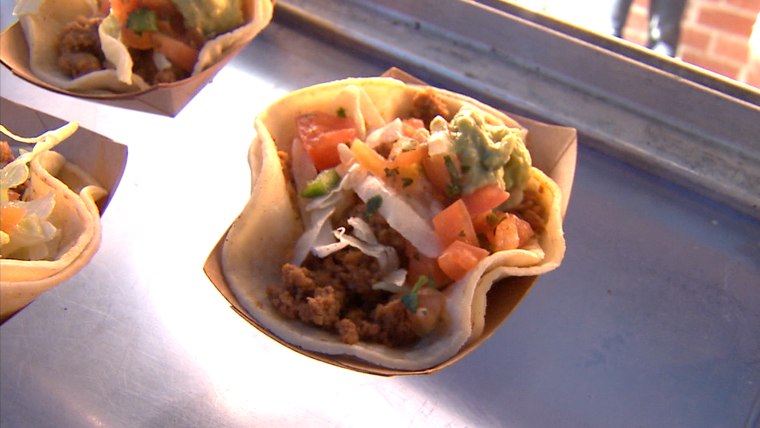 A key ingredient comes from a pea extract that undergoes a proprietary process. 
"It's just very clean, so there's no starch with it, and there's very little fat,'' Brown said about the primary ingredient. "It's all protein, so it's been extracted from the pea."
The difficulty now comes in finding a way to convince carnivores to switch. 
"(Gates) said if you can drop the price of this well below meat and get international distribution, you can make a real contribution to human nutrition,'' Brown said. "For me, it's really been about getting the texture right so its seamless for people. They can put it right in their favorite dish."

The company also plans to come out with a hamburger alternative this summer. The product includes no cholesterol, hormones or trans fats.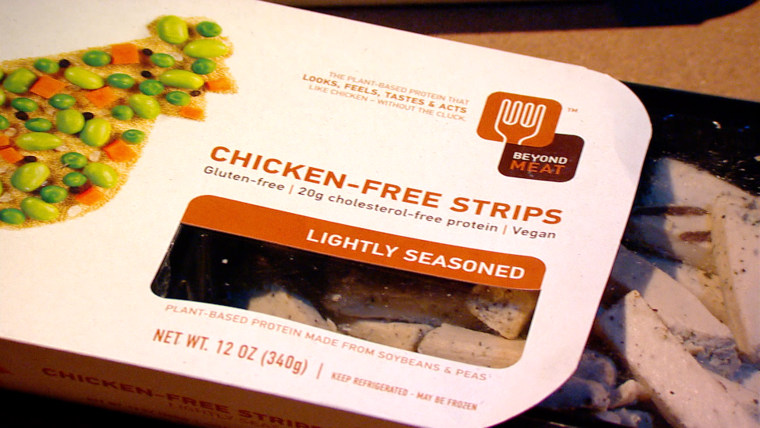 "It's convenient because it's already cooked, so all you have to do is heat it up in a pan with a little bit of oil,'' Brown said. 

Gates and Yahoo co-founder Jerry Yang have invested in another plant-based food-tech company with an eye towards breaking into the $177 billion meat market. San Francisco-based start-up Hampton Creek Foods also uses a plant-based formula to replicate another staple: eggs. The company recently raised more than $30 million from private investors based on the promise of its egg-less mayonnaise. 
"It's growing trend,'' industry expert Brian Todd told TODAY. "More and more, they're looking to appeal to the vegetarian audience and the wider audience of consumers who are interested in healthier products."
Follow Scott Stump on Twitter and Google+.