"Oh my God." 
One bite, and actor Orlando Bloom was hooked on producer Zoe Marcus' sweet graham cracker treats.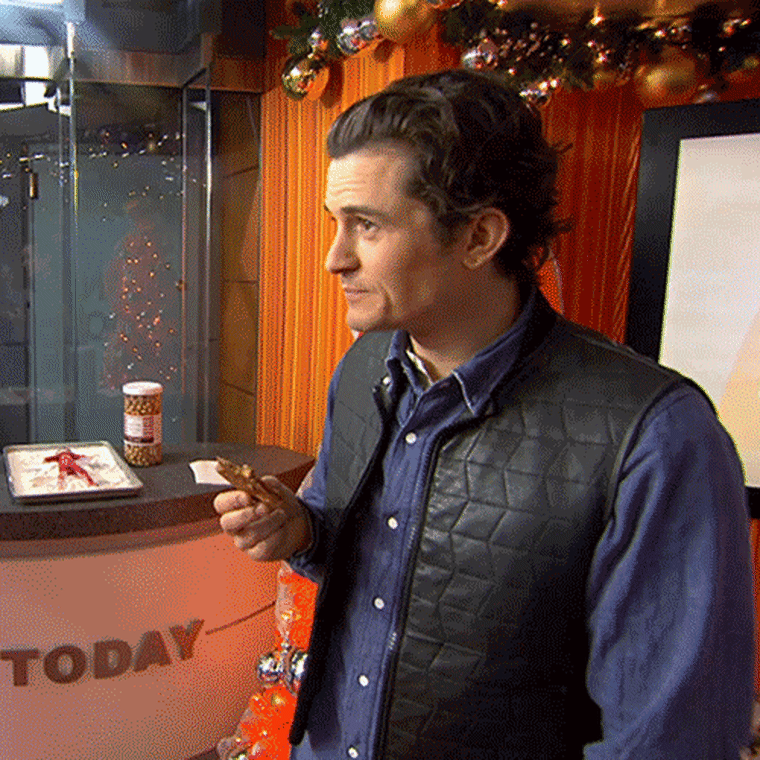 "Got to love Christmas," Bloom quipped (as his taste buds went into overdrive). The actor, who was visiting TODAY to discuss his new film, "The Hobbit: The Desolation of Smaug," paid Zoe some serious compliments. 
"It's the best thing I've had all year. Seriously."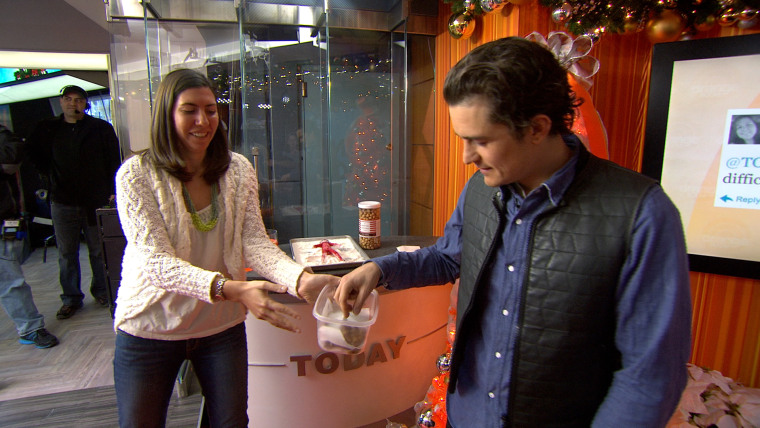 As for the cookies, Zoe calls them her "Graham Cracker Bars," and says she received the recipe from her mom. She says her face turned a bright hue of red, and that she's "flattered."
Here's the recipe so you can make what Al Roker calls "a little bit of heaven" at home:

Ingredients:
Graham crackers (laid out whole)

1 cup of butter

1 cup of brown sugar

1 cup of chopped pecans

Directions: 
Preheat oven to 350 degrees Fahrenheit.

Put parchment paper on a cookie sheet, then place graham crackers so they cover the entire cookie sheet.

Melt butter over medium high heat. Add the brown sugar.

Stir brown sugar into butter until melted. Bring to slight rolling boil.

Cook and stir for two minutes. Add the chopped pecans.

Pour mixture over graham crackers.

Bake in the oven for 10 minutes.

Cut while still warm.