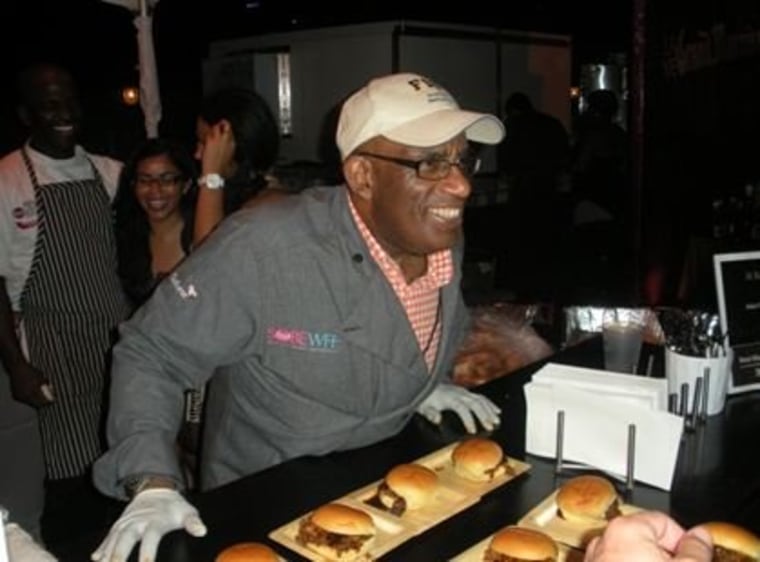 Fine wine and delicious swine were the name of the game at this year's South Beach Wine & Food Festival in Miami. Pigs can ruin a party, but not when they're rubbed with seasoning, grilled, braised or smoked to perfection.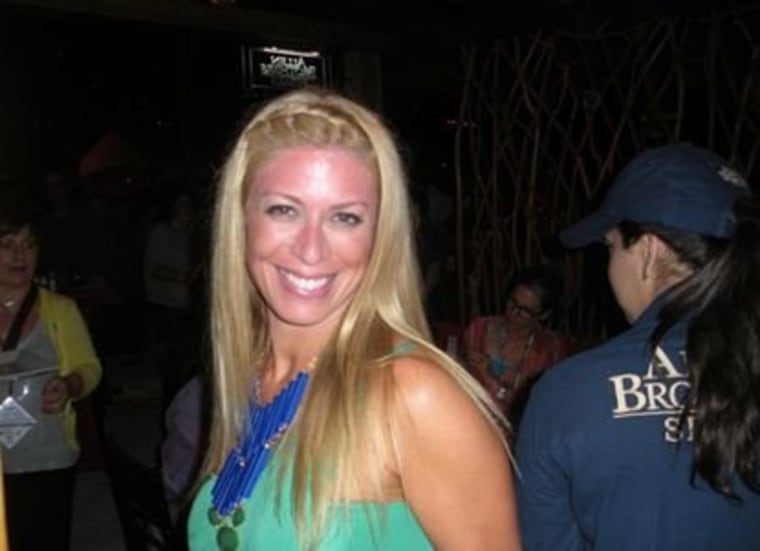 At Thursday's popular barbecue event, known as The Q, they went through 5,500 pounds of pork ribs, 1600 pounds of pork butt and 160 pounds of bacon. Not a body part went to waste, and I had more than my fair share: By the time I left, my pork belly was full. Happy thanks to Chef Scott Conant and his crispy pork shoulder and Al Roker's pulled pork sliders.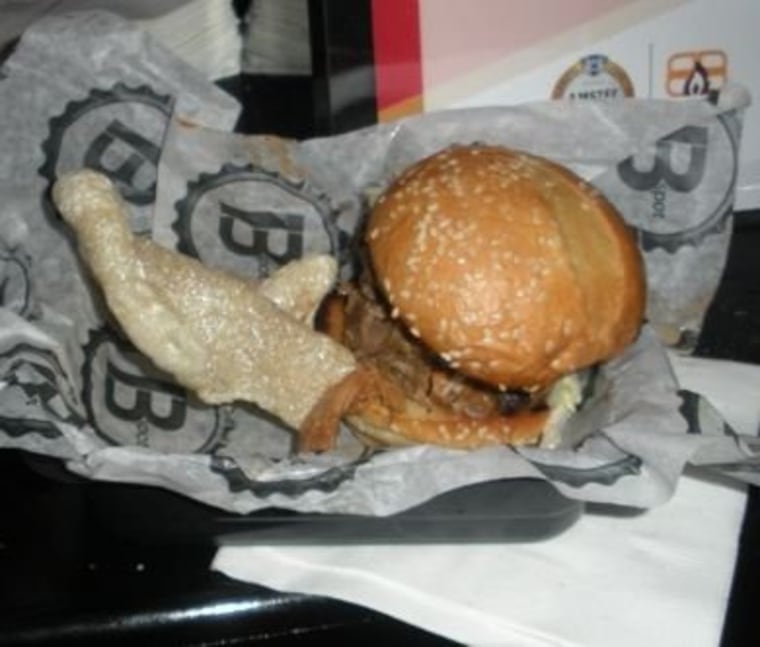 The next day, at Friday's Amstel Light Burger Bash competition, I wasn't looking for the beef. Who cared? It was all about pork. For the third year in a row, Iron Chef Michael Symon won the People's Choice for his Porky Burger – a pork and bacon burger topped with pulled pork and slaw – and sealed the deal with a side of Pork Cracklin'. But the judges, including TODAY contributor Jill Martin, chose the Crispy Shallot-Bacon-Swiss Burger from Whisk Gourmet Food & Catering as their winner.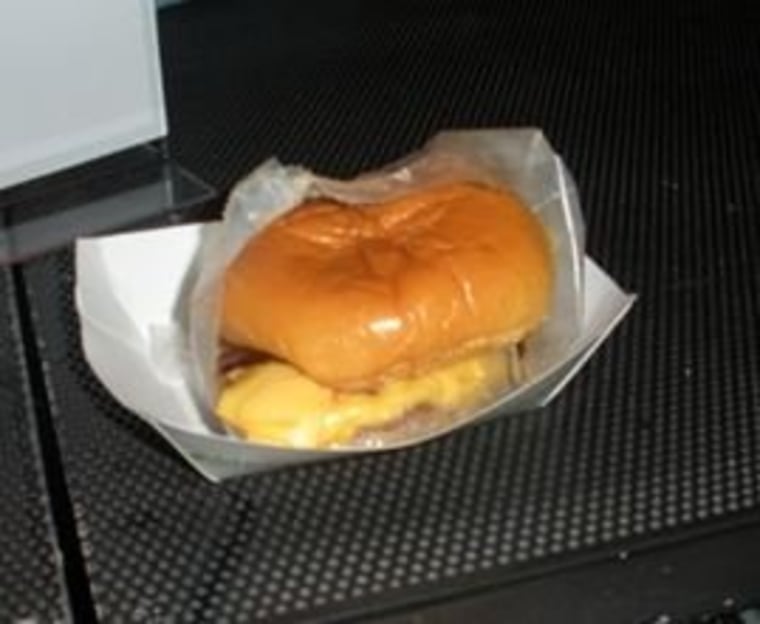 Another standout was Iron Chef Morimoto's Wagyu Burger & Pork Kakuni. I didn't love the burger, but I thought the kakuni – a Japanese braised pork dish that originated in Nagasaki – had potential. My favorite was the Shake Shack's SmokeShack Burger with American cheese, applewood smoked bacon, cherry pepper relish and their special ShackSauce.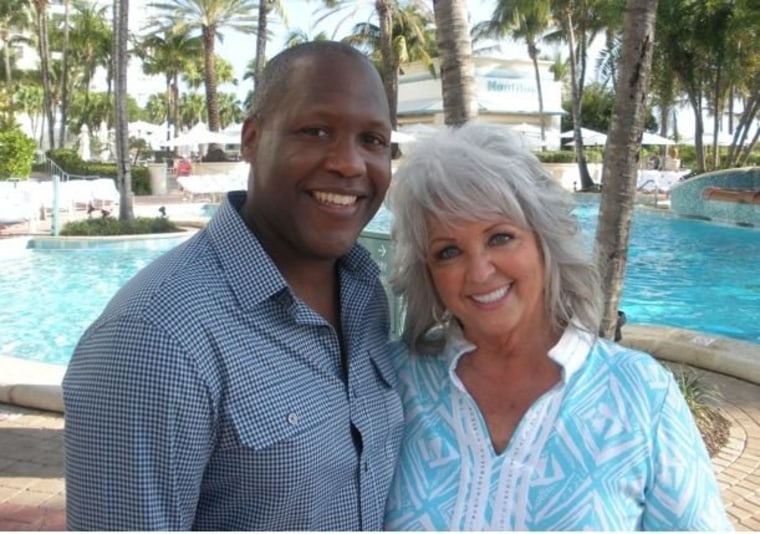 Pork was also a major component of Guy Fieri's Straight-Up with a Pig Patty Burger. It's a bacon patty on top of ground chuck slathered in donkey sauce. I didn't ask Guy what donkey sauce was, because sometimes it's best not to know: Just go with the old adage that everything is better with bacon. It worked for me.