TODAY's Al Roker has a special name for the TODAY Food team and TODAY Food Club Community: collectively, he calls us all "Food Town." As residents of TODAY Food Town, it's only fitting that we outfit ourselves and our homes with TODAY Food gear, like our brand-new TODAY Food apron and cutting board. They're the perfect accessories for prepping any meal.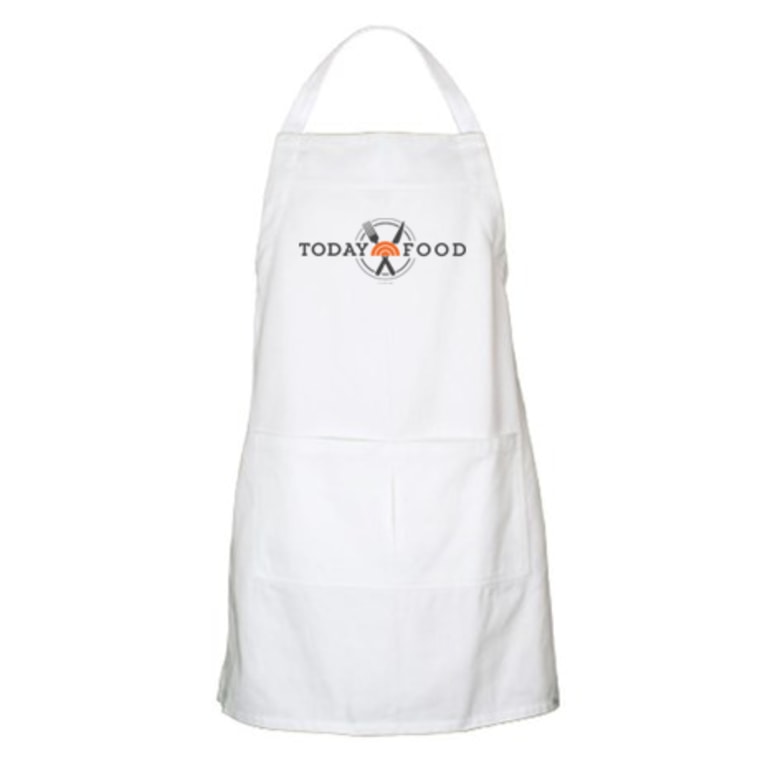 "Rise to Shine" with the official TODAY Food apron. This is the same apron with the TODAY Food logo that's worn by our TODAY anchors and guest chefs each morning.
Siri and Carson look great in their aprons — and you will too! Whether you're chopping onions, flipping pancakes or roasting a chicken, you'll feel like a pro in these chef's whites. Each apron has two large pockets for storage and is made with 100 percent heavy cotton — so you can toss it in the wash without a problem.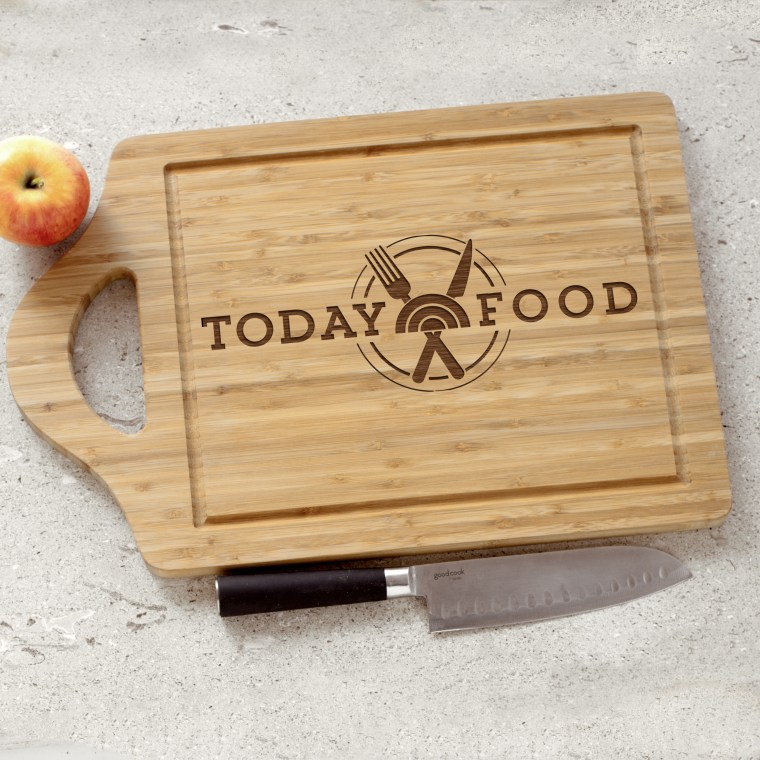 You can chop, slice and serve on this cool new 12-by-18-inch bamboo cutting board. One side is a carving board with a grooved outline to catch flavorful juices. Flip it over and you've got a smooth cheeseboard for serving. It's perfect for trying out delicious recipes from TODAY cooking segments and hosting a wine-and-cheese party — Kathie Lee and Hoda will clink to that.
RELATED