Lifestyle expert JJ Keras stops by TODAY and shares her top eight tips for throwing the perfect summer soirée — from food and drinks to games and gardening.
1. Keep guests comfortable
Put out essential amenities such as bug spray, sunscreen, towels, extra sunglasses, hats, etc. This prevents the host or hostess from having to run inside to fill guest requests, and parents will appreciate their little ones being protected from the sun and mosquitoes.
2. Serve special drinks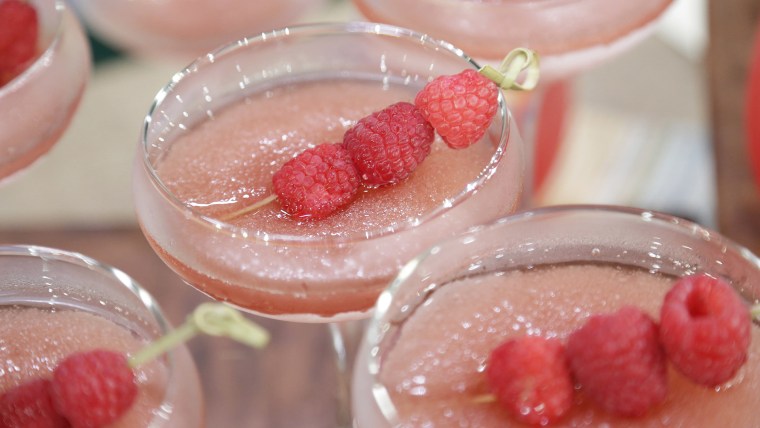 Treat guests to seasonal sips like a watermelon rosé spritzer and frosé (frozen rosé). These cool cocktails will keep guests refreshed, and the fun combinations of flavors and textures are sure to please their palates.
3. Create an outdoor pizza bar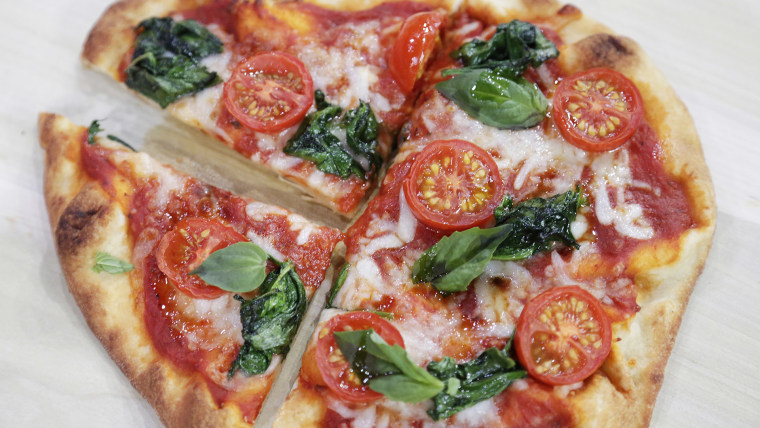 A DIY pizza bar is a great opportunity to take full advantage of the grill and to entertain in style outdoors. Guests can customize their pizza with their personal favorite toppings. Encourage guests to step outside their norm and try toppings that elevate their tasting experience. Bonus: all preparation can be done ahead of time, even making the fresh pizza dough! Try putting out these fun mix-and-matchable ingredients:
Vegetable toppings: Red and green bell pepper slices, sun-dried tomatoes, spinach leaves, basil leaves, mint leaves, pesto and caramelized onions
Meat toppings: Barbecued chicken, cooked ground sausage, pepperoni and crumbled cooked bacon
Cheeses: Mozzarella, feta, gouda, provolone and ricotta
Small wooden cutting boards make great surfaces for guests to prepare their pizza and transfer them to the grill. Check out these individual pizza paddles.
4. Make easy-to-eat foods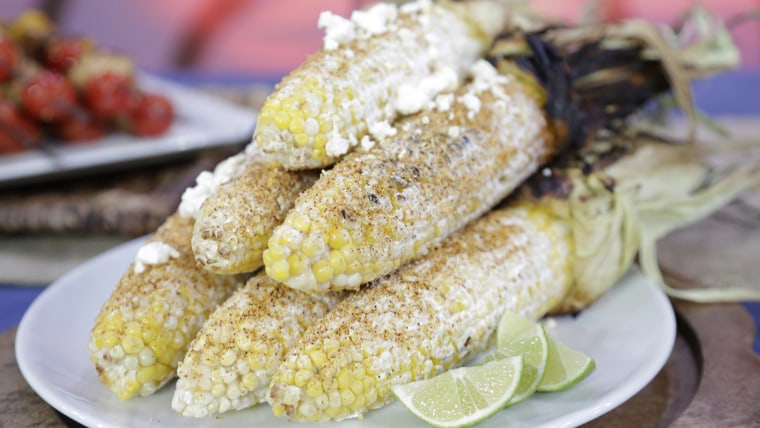 Serve finger-friendly bites so your guests can socialize without the need to fumble around with plates and flatware. Try these easy fork-free recipes: spicy chicken kebabs, roasted Parmesan corn on the cob and watermelon, feta and mint skewers.
5. Satisfy every sweet tooth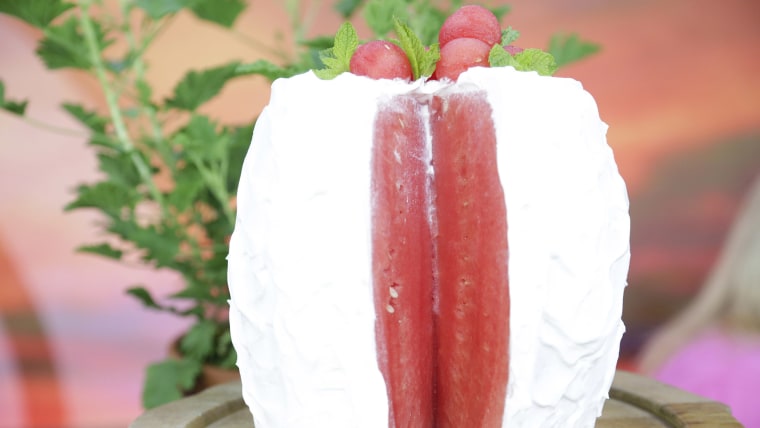 Make a fresh watermelon cake that will curb sugary cravings without racking up your calorie count. This four-ingredient desert is perfectly in-season and can be enjoyed by parents and kids alike!
6. Protect your snacks
Keeps unwanted insects, falling leaves and pollen away from your food with mini food tents. They are perfect for outdoor dining. They are inexpensive and available at party supply stores and from a variety of online retailers.
7. Plant a mosquito repelling garden
Lavender, mint and citronella smell amazing but also serve as decor and act as a natural bug repellent. These plants mask scents that mosquitoes are naturally attracted to, which makes it difficult for mosquitoes to locate food (and people). You can use them as the centerpiece on your outdoor dining tables or place them around your patio as decor. If you do get bitten, rub the oils from the plant on the bite. They have anti-inflammatory benefits, which help reduce the irritation and pain associated with the bite.
8. Set up games
Throw an outdoor bowling bash made from easy to find items. Parents love an activity for the little ones when they are guests at a party. Test out their bowling skills this summer with items you already own. You can set up beach ball bowling with just three pool noodles, plastic bowling pins, beach balls and an exercise mat.